Yes, guys, the unofficial end of Summer is just around the corner, but there is still time to fire up the grill or head out of town for one last warm-weather jaunt. With plenty of events happening around the country, you are sure to wrap up the season with a bang and all you'll need to do is pack your bags and hit the road. Check out these three last minute LGBT getaways before summer is officially over.

Southern Decadence
New Orleans, LA
August 31–September 4, 2023
They sure know how to party in the Big Easy, we know that. Southern Decadence is New Orleans largest gay event and has been going strong for over 50 years. In all, the party runs for 6 days, but the main event is Sunday's parade through the French Quarter. Not for the faint of heart, the march celebrates the LGBT community while making some parade-goers blush with the occasional bead tossing here and there, if you earn it. If you are looking for more than cocktails on the streets, head over to the Garden District for a history walking tours and even some of the fine Cajun food that the city specializes in.
Pro Tip: 10 things you have to do at Southern Decadence.

Splash Days
Austin, TX
September 1–3, 2023
All of Austin is slipping into their swimsuits for some wet and wild fun on Lake Travis for Splash Days over the long Labor Day Weekend. Grab your inflatable raft or floaties and head to Hippie Hollow, a clothing optional sanctuary on the lake, for music, fun and eye candy. If you're more on the modest side, don't worry, this isn't all-nude all-the-time, but do pack sunscreen because you'll most likely need it everywhere. Once the sun goes down the party doesn't stop as each night has a dance party with a pool party tea dance on Monday for a little recovery.
Pro Tip: Get your tickets in advance at Oil Can Harry's or Rain, or you'll be left dry and sober.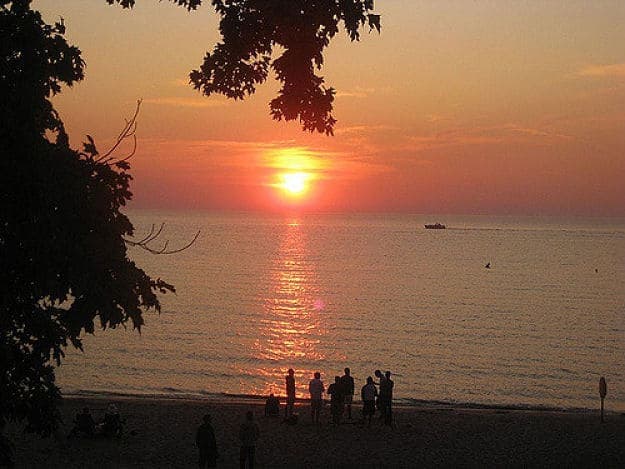 Road Trip to Saugatuck, MI
Labor Day Weekend 2023
Midwestern sensibility rules in Saugatuck, Michigan, the artist colony on the shores of Lake Michigan. Drive out of your comfort zone to this little village that is a boaters paradise. Located about 3 hours from Detroit and 2 hours from Chicago, this is the place for those that want to escape the city. When the sun is shining, the boys head to the pool party at the Dunes Resort or some of the public beaches on the lake. Coupled with neighboring Douglas, the small downtown area is a great place to snag some local artist wares or grab a quiet farm-to-table meal. The music gets turned up and the camp starts flying with nightly parties and cabaret performances in the resorts bar and outdoor deck.
Photo by Flickr users eliduke.com, EgOiStE, Mark Gunn, and BluEyedA73 used under the Creative Commons Attribution license