South by Southwest (SXSW) is an annual festival that takes place in Austin, Texas. It is a massive event that brings together people from all over the world to celebrate music, film, and technology. SXSW has always been a positive force to uplift and bring attention to the LGBTQ+ community. It's also a chance for the queer community to come together and connect with like-minded individuals, and this years SXSW is no different.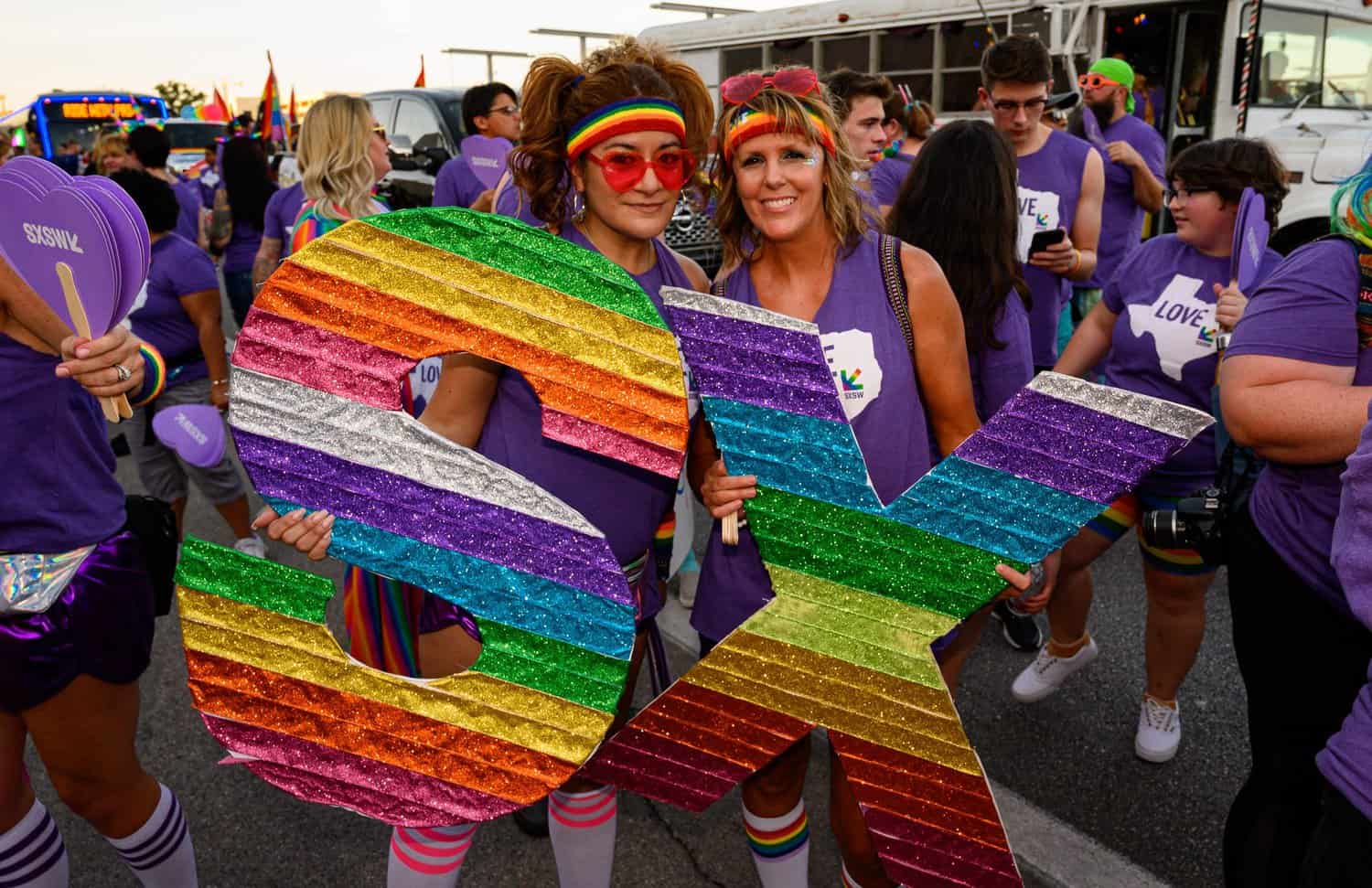 If you're planning to attend SXSW, here are some tips to make the most of your experience:
Plan ahead: With so many events, panels, and parties taking place, it's essential to plan ahead. Check the SXSW schedule and create a schedule that includes the events you want to attend. Be sure to leave some room for last-minute additions, but having a schedule will help you stay organized and make the most of your time.
Wear comfortable shoes: SXSW is a massive event that takes place across multiple venues, so you'll be doing a lot of walking. Make sure you wear comfortable shoes that can handle all the walking, standing, and dancing.
Stay hydrated: Austin can be hot and humid, so it's important to stay hydrated. Bring a reusable water bottle with you and refill it throughout the day. You can also find water stations throughout the festival.
Network: SXSW is an excellent opportunity to network with people in your industry. Take advantage of the panels and parties to meet new people and make connections.
Try the food: Austin is known for its fantastic food scene, and SXSW is no exception. Take advantage of the food trucks and local restaurants in the area. You might even discover a new favorite dish.
Take breaks: With so much going on, it's easy to get overwhelmed. Take breaks throughout the day to recharge and avoid burnout. Find a quiet spot to sit and relax, or take a stroll through the city.
Be open-minded: SXSW is a diverse event that celebrates art, music, and technology. Be open-minded and explore new genres, styles, and ideas. You might discover something you love that you never would have thought to try.
Stay connected: Stay connected with your friends and colleagues during the festival. Make a plan to meet up regularly, or use social media to keep in touch. Don't forget to charge your phone and bring a portable charger.
Take advantage of the resources: SXSW offers a variety of resources to help attendees navigate the festival. This includes a mobile app, interactive maps, and information desks. Take advantage of these resources to stay informed and make the most of your experience.
Have fun: SXSW is an exciting and unique event that only comes around once a year. Have fun and enjoy the experience. Don't stress too much about sticking to your schedule or making it to every event. Take in the atmosphere and soak up the energy of the festival.