Forget the below-zero days, defrost the bathing suit, polish the leather harness and add these spring happenings to your calendar.
Here's our guide to the hottest gay and lesbian spring parties of 2018:
Miami Beach Gay Pride
April 2 – 8, 2018
Miami. Pride. Do you really need to know more? This is one of the hottest places around to show off your LGBT pride. Imagine one fantastic party after another all week long. Highlights include a Beach Party and a Festival, headlined by Taylor Dayne and a Parade, led by olympic medalist Gus Kenworthy on Sunday, April 8.
Tip: You'll need to rest up to match insane energy of this city.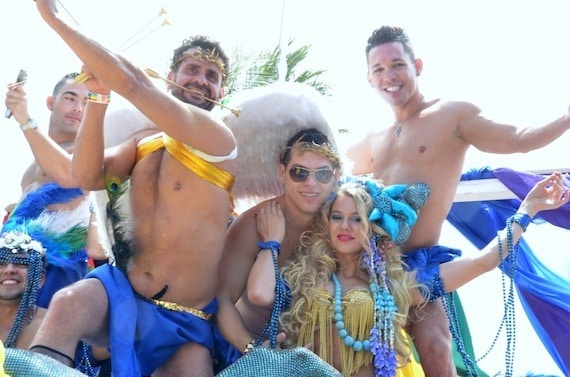 Miami Beach Gay Pride Parade photo courtesy of Juan Saco Mironoff, Miami-Gay-Blog.com
Cherry Weekend
April 12 – 15, 2018
What better way to celebrate the beginning of spring than deflowering D.C. gays? Shake your cherry blossoms at these weekend dance parties. In addition to a large circuit party, Cherry actively raises funds to support the HIV/AIDS service and prevention community. To date, they've raised more than $988,000. Win-win.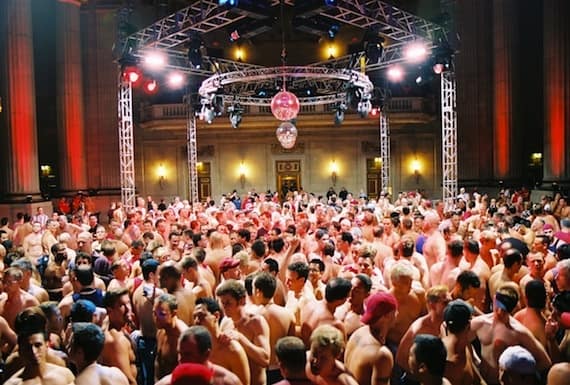 Cherry Fund photo by Moody Mustafa
White Party
April 27 – 30, 2018
The weather in Palm Springs ranges from beautifully warm to a bit too hot. Jeffrey Sanker's White Party, going into its 27th year, is just plain sizzling. Hot. Hot. Hot. It claims to be the biggest gay circuit party in the world, and it doesn't disappoint, assuming that's your thing. White Party electrifies the desert with a spicy array of men, music, DJs and superstar talent. You can ogle the photos, or you can finally see (and feel) for yourself.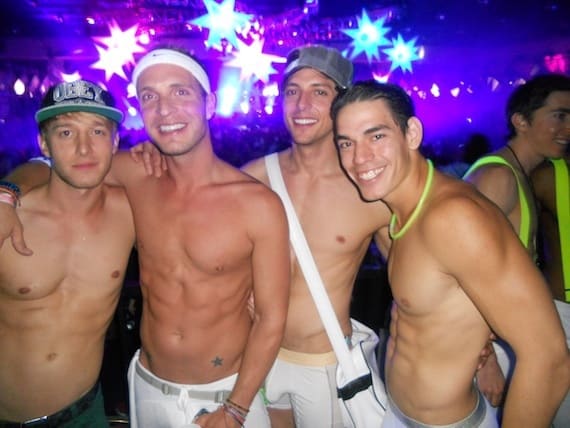 2013 White Party photo by Phil Lobel / Lobeline Communications