So you want to see the Rockefeller Center Christmas Tree. Join the club. Or rather the crowds as the Rockefeller Center Christmas Tree spectacle clogs the plaza and Fifth Avenue sidewalks starting November 29, 2023, when the official tree lighting ceremony goes down.
The famed New York City tree will remain lit and on display on the plaza between West 48th and 51st Streets and Fifth and Sixth Avenues through Saturday, January 13, 2024.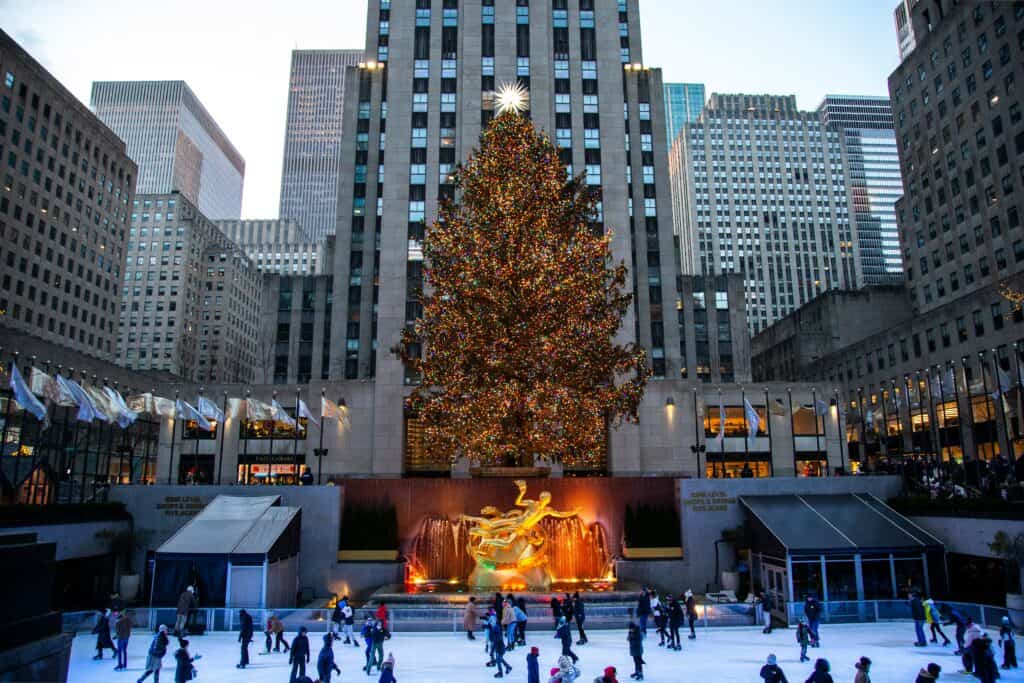 The giant Norway Spruce cut from the tiny upstate village of Vestal, New York is already upright in Rockefeller Plaza — it's actually been there since November 11, but you'd barely know it from all the scaffolding surrounding the site.
If you'll be in Manhattan on November 29 (like us!) and want to soak up a bit of that Miracle on 34th Street-style, wholesome holiday spirit, here's the details you need to know: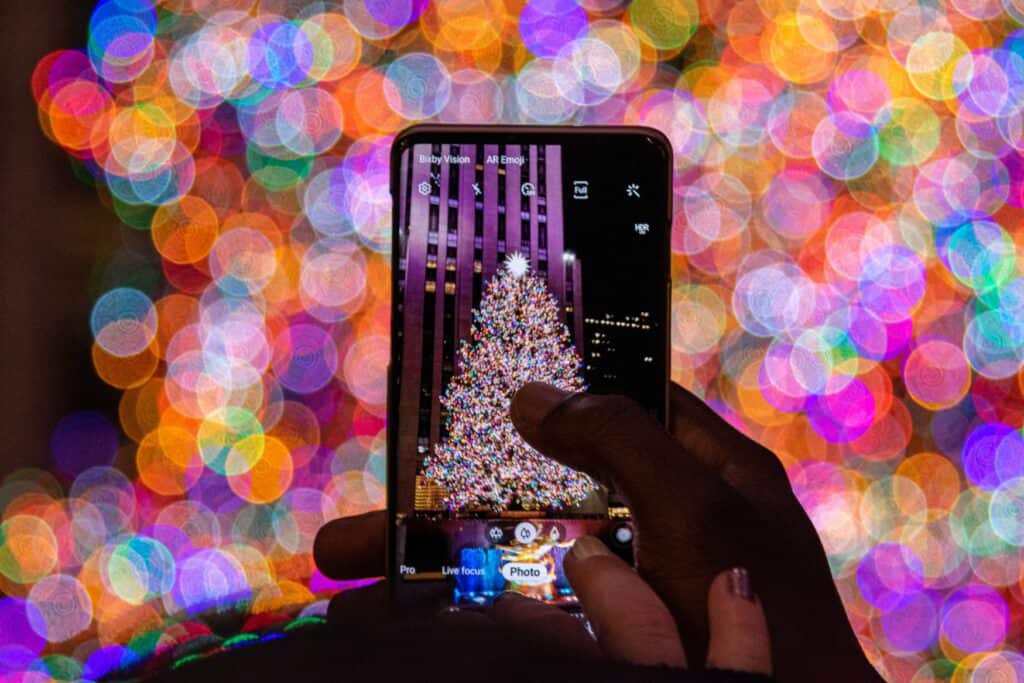 Rockefeller Center Christmas Tree Annual Lighting
Starts at 7pm, but arrive much much earlier. (Pro tip: plan on arriving at Rockefeller Center around 3 p.m., but no later than 4 p.m., to secure a good view.)
Actual tree lighting will happen around 9pm with performances set to end at 10pm.
Those performances include skaters on the ice rink, the Radio City Rockettes, host Kelly Clarkson and an appearance by gay icon Cher, Barry Manilow, Keke Palmer and more.
It's all free and cameras are welcome, but it will be very shoulder-to-shoulder crowded.
The closest subway stop is 47-50th Street/Rockefeller Center with the B/D/M/F trains, but that will also be the busiest with the highest security. (Pro tip: Use 5th Ave/53rd St on the M/E or just walk south down 5th Avenue from the 5th/59th Street stop on the Q/N/R.)
Curious as to how nice the tree will look once it's unveiled? Check out snaps from holidays past and keep up with the Christmas tree throughout the season where else but on Instagram: @rockefellercenter
Whether you're a local or a tourist, this event is a cherished tradition that truly embodies the spirit of New York during the holidays. Make sure to plan ahead, stay safe, and above all, enjoy the spectacle that is the Rockefeller Center Christmas Tree Lighting.