Buh-bye, summer! It's time to pack that Speedo away and break out your sweaters for LGBTQ+ fall festivities. And don't let the chill get you down, sunshine enthusiasts! This autumn, with its vibrant hues and changing leaves, is packed with exciting events that'll make you welcome the chill in the air with wide, open arms.
So, whether you're a lover of the arts, a leather enthusiast, a party animal, or just looking to spice up your fall season, we've got some exciting events for you. Grab your flannel harnesses, folks, we're going on a fall-tastic adventure!
Here's our guide to 7 fabulous LGBTQ+ fall festivities that are absolutely worth packing your bags for:
Folsom Street Fair
San Francisco, CA
September 24, 2023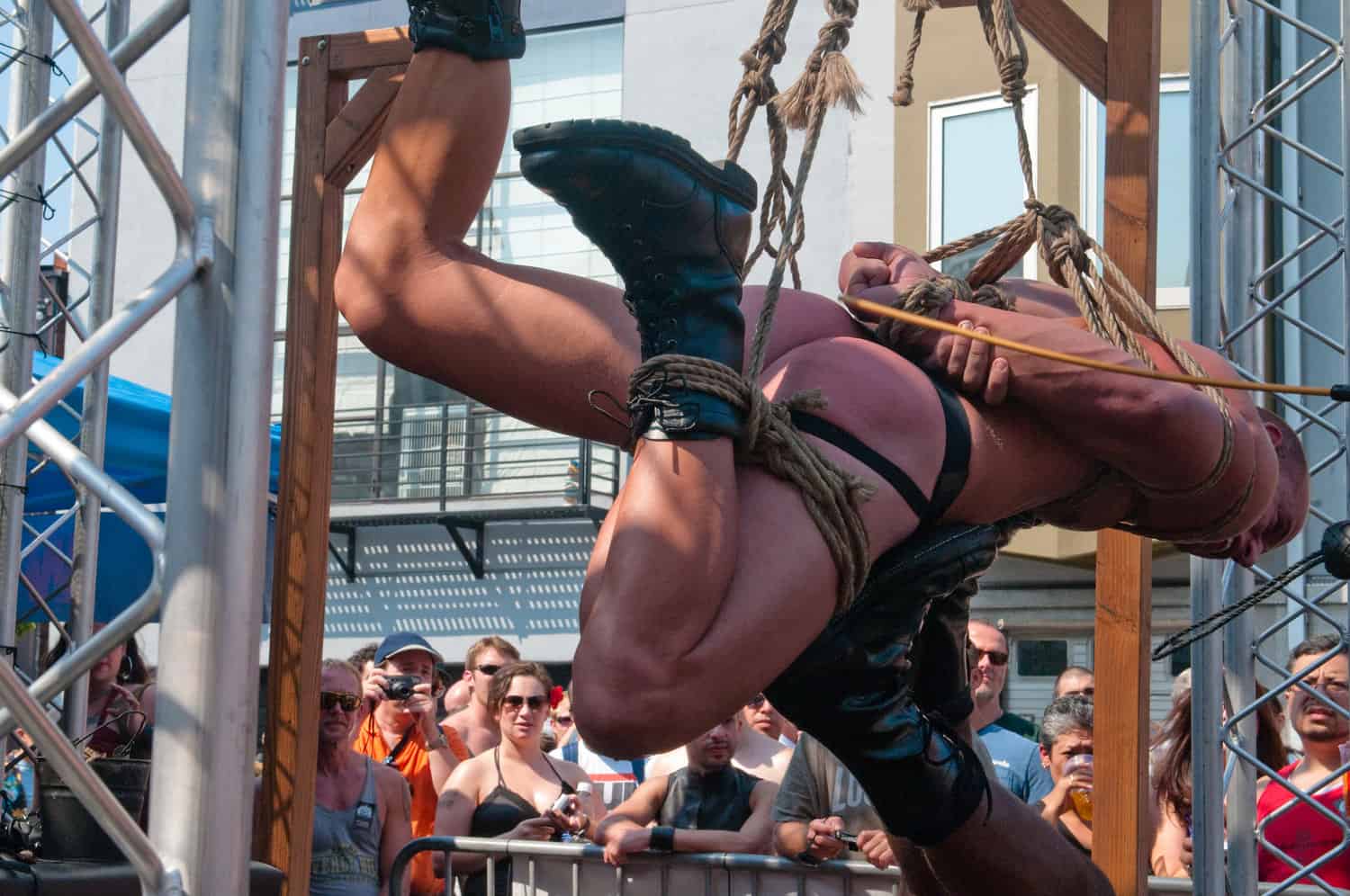 The infamous Folsom Street Fair is the go-to destination if you've ever dreamed of letting your leather flag fly. Every September, Folsom transforms San Francisco into a leather wonderland. It's not just about the gear, though. This granddaddy of all leather events brings together performances, art installations, music, and a parade of unique flavors of kink. It's a celebration of diversity and freedom of expression in all its raw, unfiltered glory. And remember, Folsom is about giving back too. Proceeds from the fair support local charities, so you're partying for a cause!
PRIDE
Las Vegas, NV
October 6–7, 2023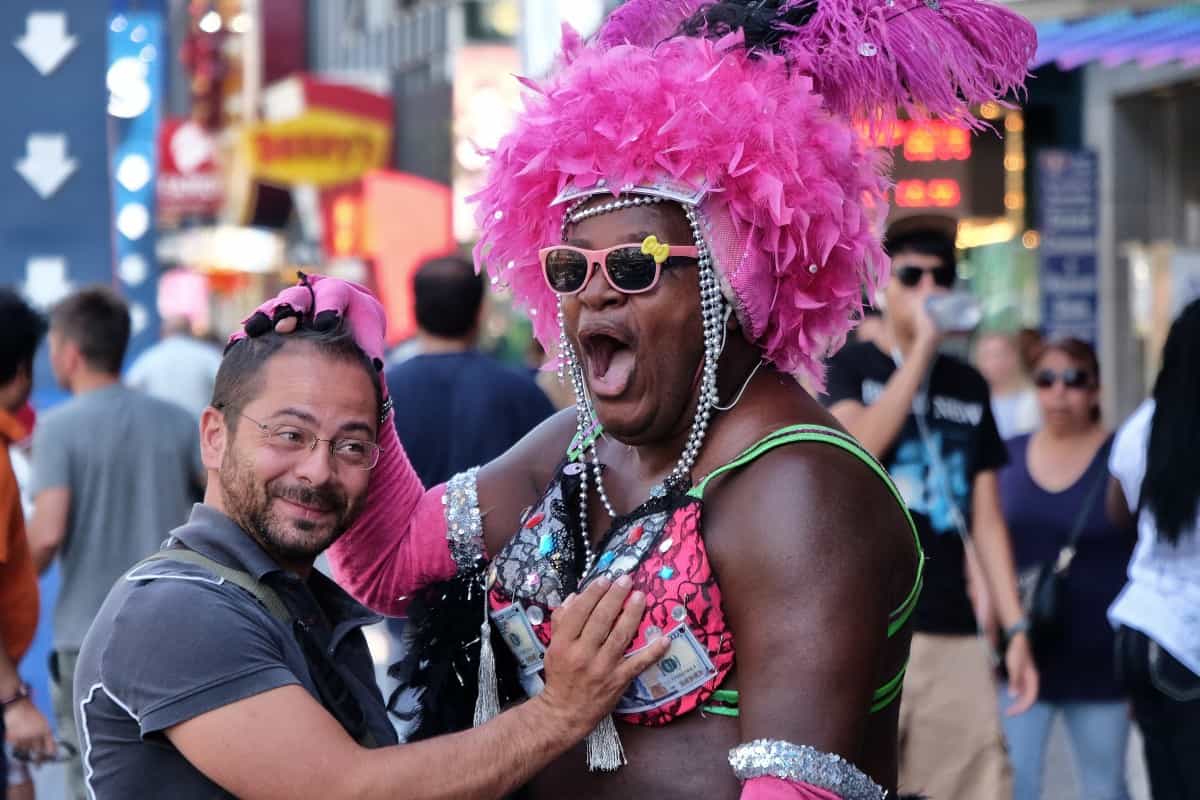 Who said what happens in Vegas stays in Vegas? Especially when it's all about celebrating PRIDE on a massive scale! Las Vegas PRIDE is a flamboyant spectacle that embraces individuality and love. It's a citywide extravaganza with parades, parties, and lots of positivity. Expect dazzling floats, entertaining performers, and an accepting and joyful atmosphere. There are family-focused events, drag shows, and an enchanting PRIDE festival. It's a weekend where sin becomes love, acceptance, and PRIDE.
OurFest (Formally OutFest)
Philadelphia, PA
October 6–8, 2023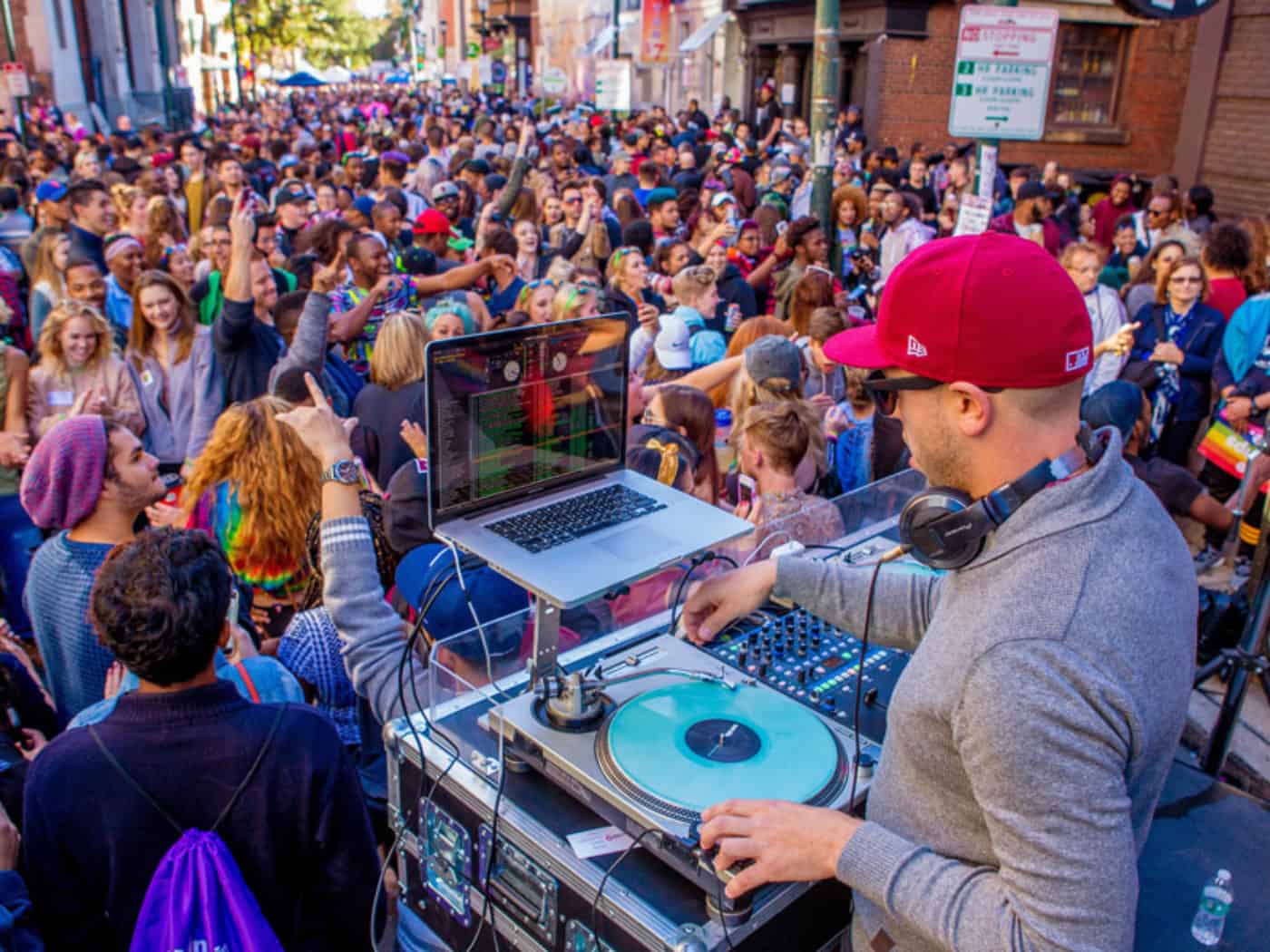 Did you know the largest National Coming Out Day event happens in Philadelphia? OurFest, formerly known as OutFest, is a vibrant celebration of LGBTQ+ history and culture in the heart of Philadelphia. It commemorates National Coming Out Day, held annually on October 11th. For three days, the Gayborhood of the city comes alive with parties, workshops, and an extraordinary street fair surpassing June Pride celebrations. From drag queen performances to live music, OurFest offers something for everyone. Don't miss out on a local Philly cheesesteak at the food trucks. OurFest is more than a festival; it's a proud statement of love, acceptance, and unity.
NewFest
New York City, NY
October 12–24, 2023
Ready for a cinematic rainbow? Then it's time to get yourself to NewFest in New York City. This is not your average Pride event, no siree! NewFest is NYC's largest annual LGBTQ+ film festival. Spread over 13 fabulous days, the festival showcases an eclectic mix of LGBTQ+ themed movies, documentaries, and shorts from all around the globe. It's a smorgasbord of queer cinema, with something to tickle everyone's fancy. From tear-jerking dramas to side-splitting comedies and stirring documentaries, there's a whole lot of love, laughter, and life on the screen. So, grab the popcorn and let the movies do the talking.
Fantasy Fest
Key West, FL
October 20–29, 2023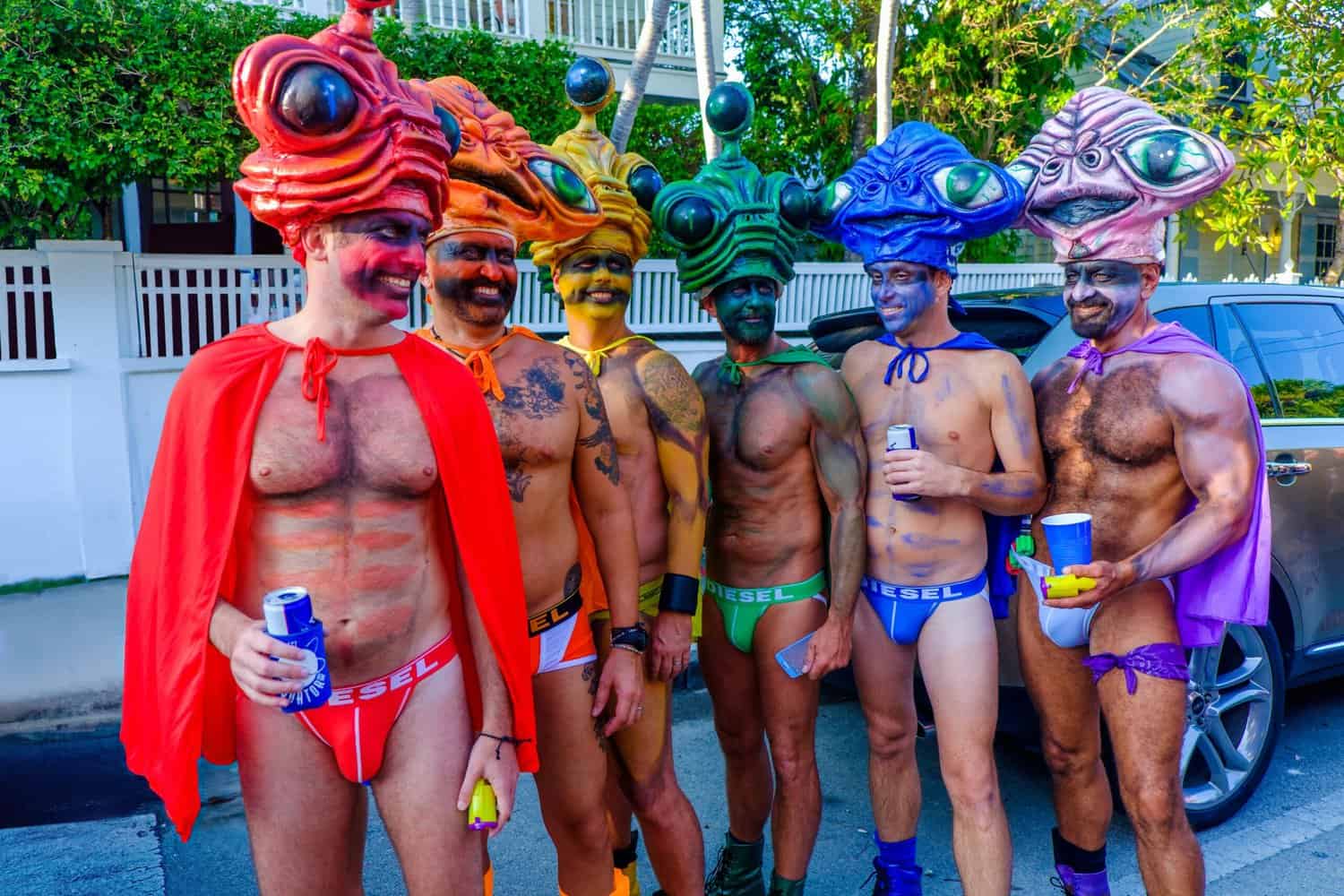 This 10-day extravaganza is like Halloween on steroids, with a dash of Mardi Gras and a splash of Pride. Fantasy Fest turns the idyllic island of Key West into a playground of the wild, the wacky, and the wonderfully outrageous. The festival's highlight is the show-stopping parade, where you'll see floats and costumes that defy the laws of gravity and good taste. But the fun doesn't stop there, with pool parties, drag queen contests, and the infamous 'Zombie Bike Ride'. So, if you're down for some delightful debauchery in paradise, Fantasy Fest is your go-to. Remember, the crazier the costume, the better!
LA Leather Getaway
Los Angeles, CA
November 23–26, 2023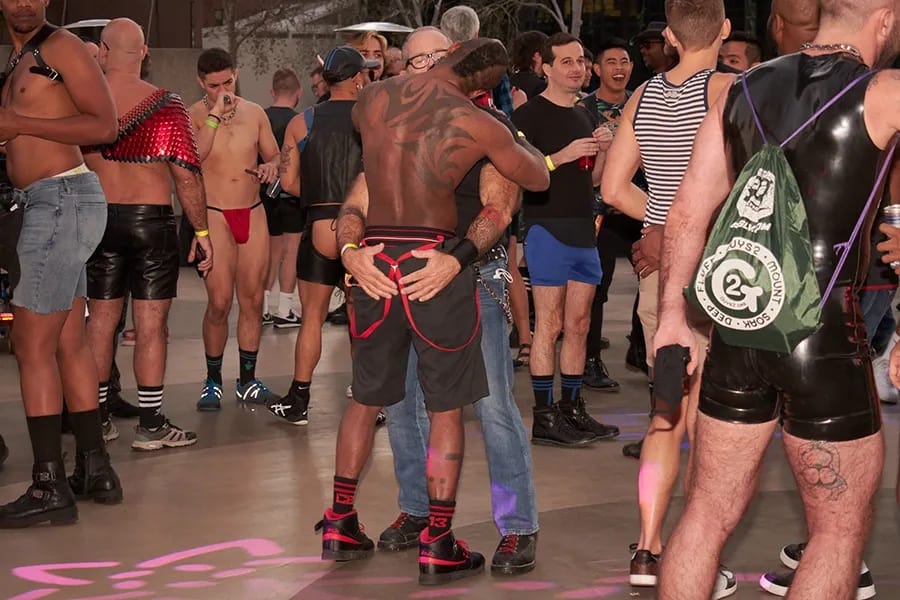 Get ready, kink enthusiasts! The 3rd Annual LA Leather Getaway is becoming a hotspot for diverse tribes in the LGBTQ+ fetish community. This all-inclusive weekend in Los Angeles offers education, social events, game shows, speed dating, and more. But it's not just about pleasure; hosted by the nonprofit organization CLAW, it's also a philanthropic endeavor. Proceeds go to local and national LGBTQ+ charities, with nearly a million dollars already donated to over fifty beneficiaries. Now that's kinky kindness!
URGE Miami Thanksgiving Festival
Miami Beach, FL
November 24–27, 2023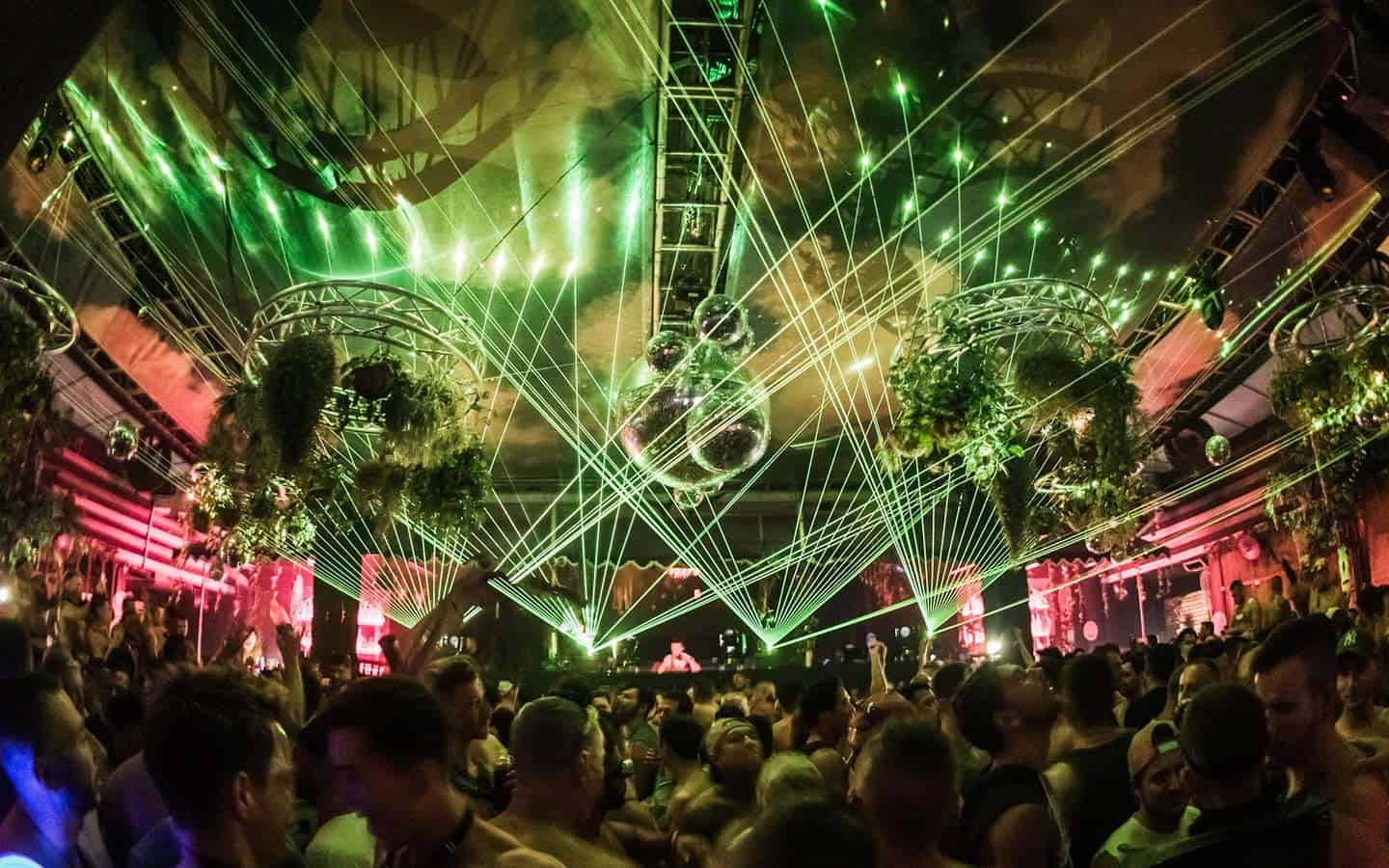 Sun, sea, and a whole lot of sexy men — that's Urge Miami for you! This annual dance party extravaganza takes over Miami Beach like a tropical storm, bringing pulsating beats, extraordinary entertainment, and a vibe that's hard to beat. Located in the heart of Miami's vibrant nightlife, Urge features world-renowned DJs spinning the latest tracks that will keep your feet moving and your heart pounding. Brace yourself for epic pool parties, themed nights, and performances that push the boundaries and ignite the crowd. And the best part? It's a party with a purpose. Urge Miami gives back, with proceeds benefiting local LGBTQ+ charities. So, come dance your heart out and make a difference at the same time. Talk about a win-win!
So, there you have it folks! Whether you're into crazy costumes, leather getaways, or dance festivals under the Miami sun, there's a perfect LGBTQ+ fall festivities just for you. Remember, it's not just about having the time of your life (though that's a big part of it!), it's also about giving back and supporting our vibrant and diverse community. So get out there, live your best life, and make a difference while you're at it!