Rustic, out-of-the-way little towns don't have a monopoly on beautiful fall foliage. Sure, places like Stowe, Vermont, and the Catskills in Upstate New York teem with amazing color leaves, but you don't have to trek into the country to get a dose of autumn. We're gonna go all Leslie Knope and tell you about the great parks in urban areas where you can get an eyeful of fall foliage.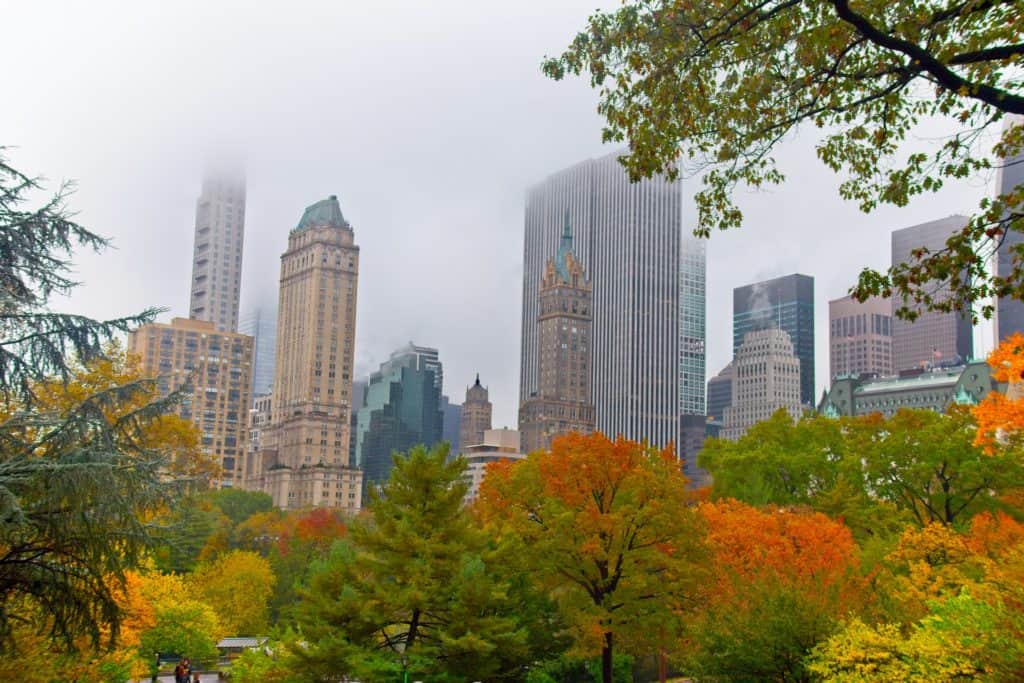 New York City
Central Park
Of course the first leaf-filled urban park that springs to mind is New York City's Central Park. Its 843 acres are home to more than 25,000 colorful trees. Plus, it contains one of the last and largest American elm collections in North America.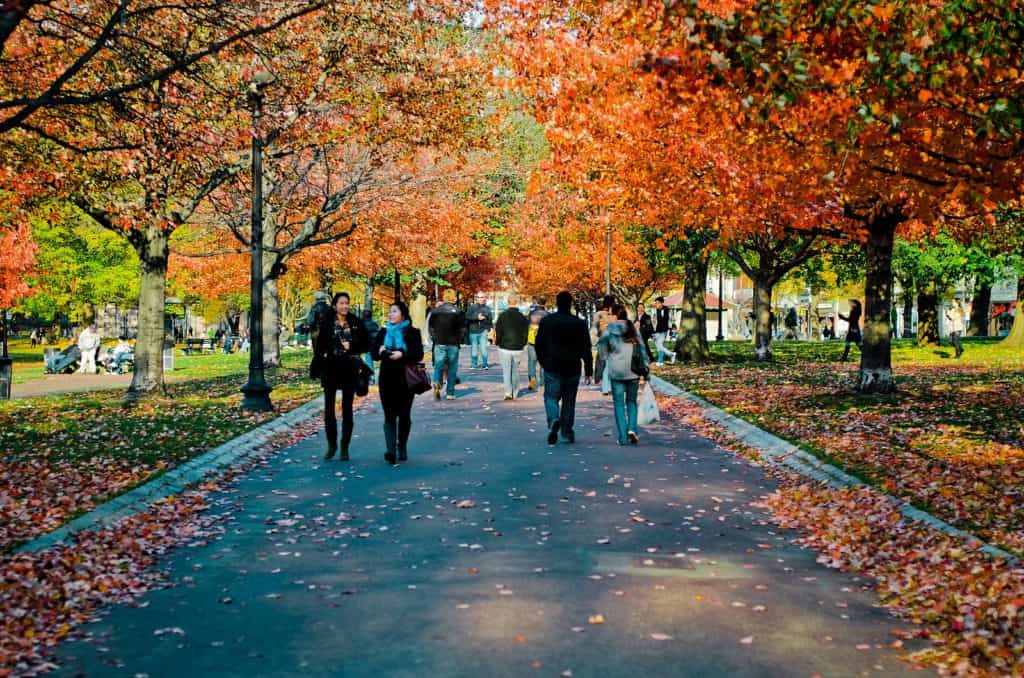 Boston
Boston Common
This park is the oldest in the country and the gem in Boston's Emerald Necklace park system. Walk the Common's 50 acres and be sure to go through the Public Garden, which alone has 40 tree varieties, from European beech to Japanese larch.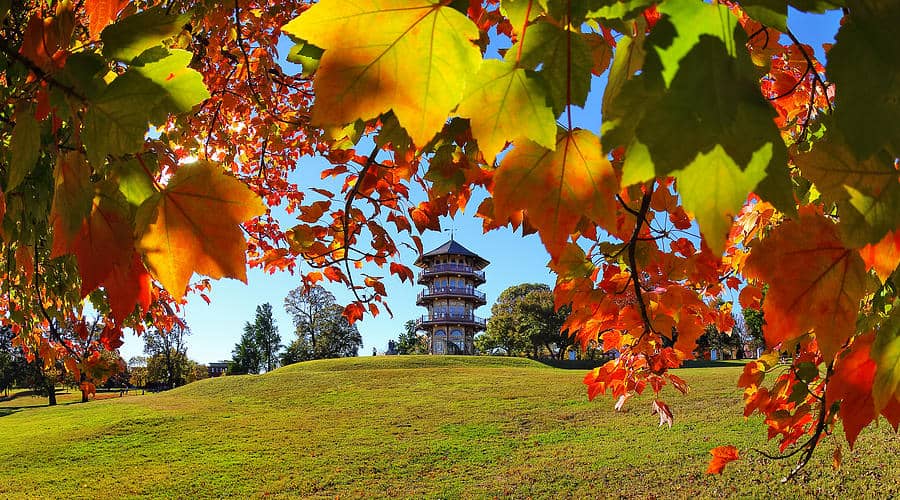 Baltimore
Patterson Park
While this Baltimore park isn't as massive as the others, it's got several foliage perks. No. 1 is the Pagoda (open noon-6pm Sundays through mid-October), where you can go to the top and look out at the city and the park's more than 1,500 maples, oaks and trees. No. 2 is the tree walk guides in the Pagoda; grab one and create your own tour.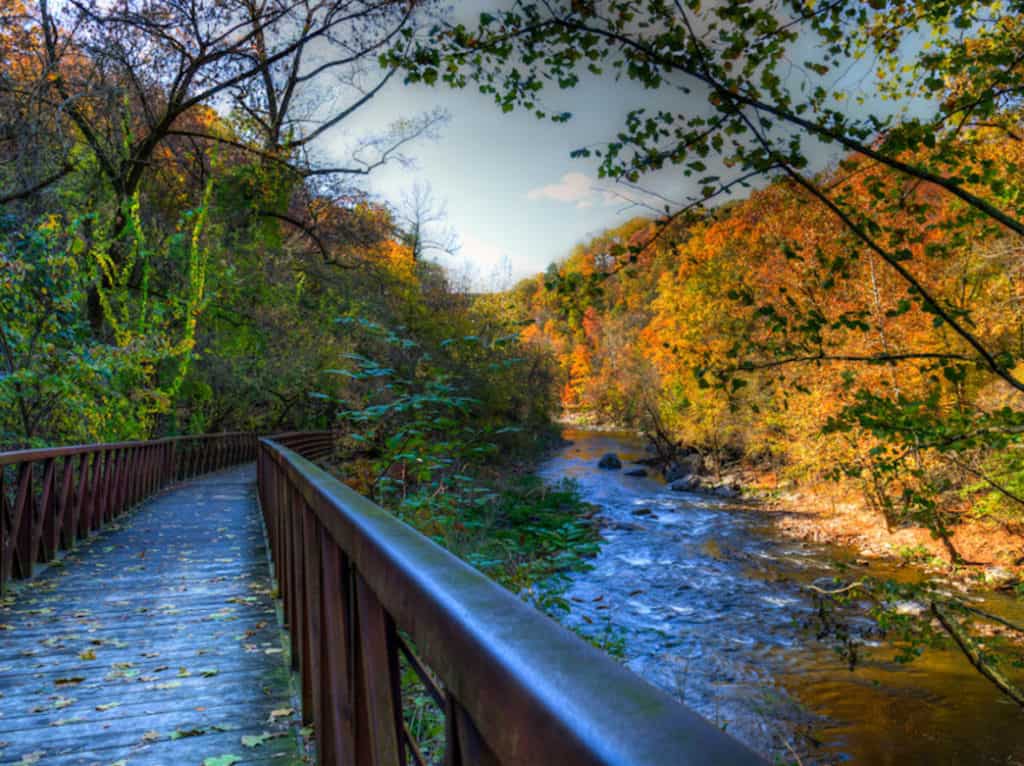 Philadelphia
Wissahickon Valley Park
Part of Philly's gigantic Fairmount Park system, 1,800-acre Wissahickon offers standout fall scenery through November with a wooded valley and creek. Explore it on your own or take a themed Autumn Trail Ambassador Hike led by Friends of the Wissahickon.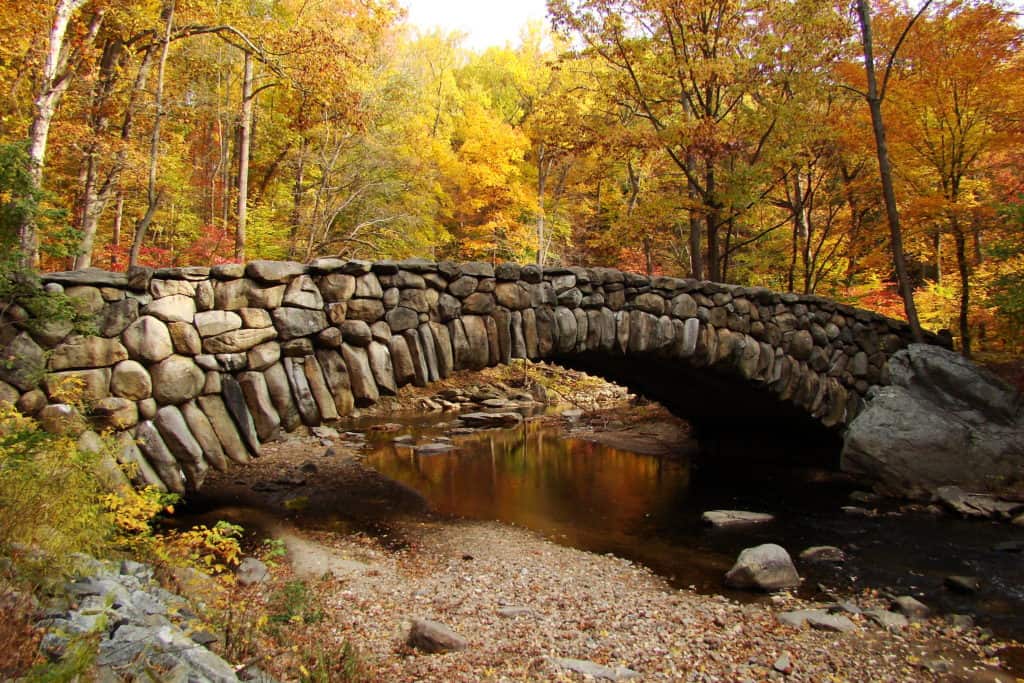 Washington, DC
Rock Creek Park
Check out the fiery-colored oaks, maples, ashes and hickories in the Washington, D.C., park's main section, which spans 1,754 acres. A bonus is that you can go leaf-seeing at this federal park into November.
In conclusion, urban parks offer a vibrant display of fall foliage, proving that you don't have to venture into the countryside to experience the beauty of autumn. So, grab your camera and explore these urban oases for a dose of autumn enchantment.