Sun's out, tongues out! Whether you're licking an ice cream cone or a close friend, May's warm weather is the only excuse you need to celebrate the coming summer by throwing caution to the spring breeze and chasing adventure. And there's no better opportunity to set the tone for a fun frisky summer than a nice long Memorial Day weekend. But where to seek out a little fun and sun? Here's a few suggestions for gay events over Memorial Day Weekend:
For Raunchy Fun: International Mr. Leather in Chicago
Since 1979, Chicago's played host to the world's ultimate gear and fetish competition, featuring a vast marketplace of sexy gear, parties galore, and a beauty pageant. Start your revels at International Mr. Leather's host hotel, but don't let yourself get stuck there for the whole weekend; some of the best parties are unofficial and off-site. Make time to explore Boystown; take in a game at Wrigley; or sun yourself by the lake.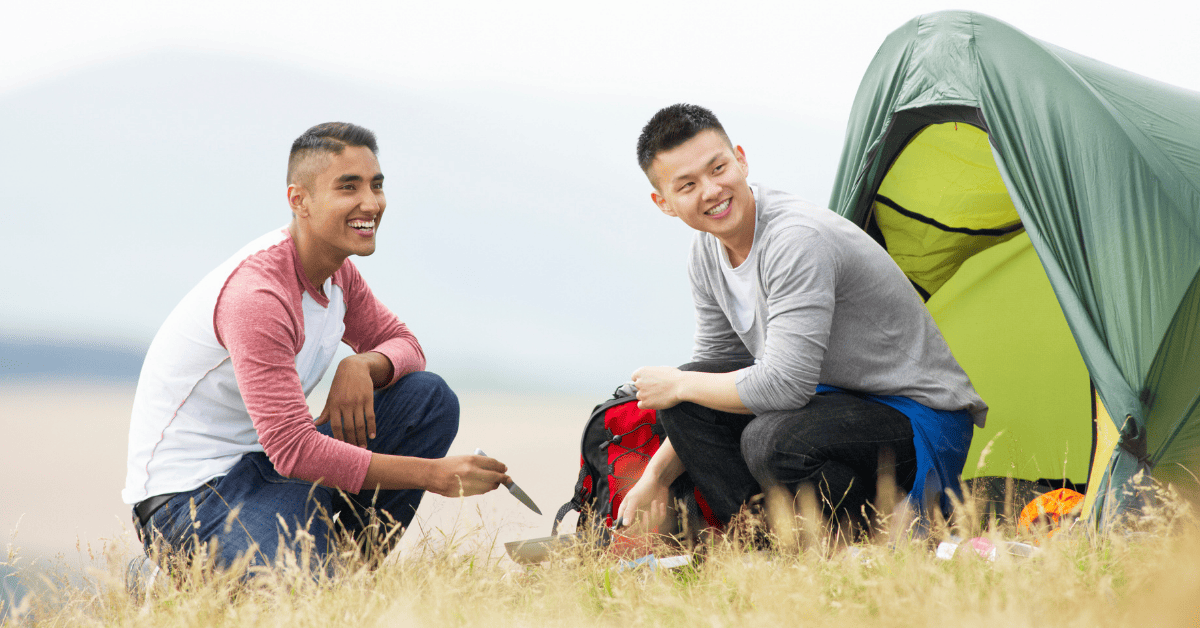 For Camping: Triangle Recreation Camp outside Seattle
A drive of a little over an hour from the city, Triangle Recreation Camp is the perfect woodsy getaway. Pitch a tent or bring an RV (there are no cabins) and spend the weekend exploring the great outdoors. Memorial Day programming varies from year to year, but it's always a huge draw and you're bound to get up and personal with some new friends. Past events include a pajama party, late-night dancing, and a folksy BBQ.
For Tiny Swimsuits: Temptation Sundays in Las Vegas
For the last decade, Temptation Sundays at the Las Vegas resort Luxor invited gays to dive into the deep end with weekly pool parties, and Memorial Day draws huge crowds every year. It's the perfect chance to admire some proudly-bared flesh by day, and then go gaming or take in a show by night.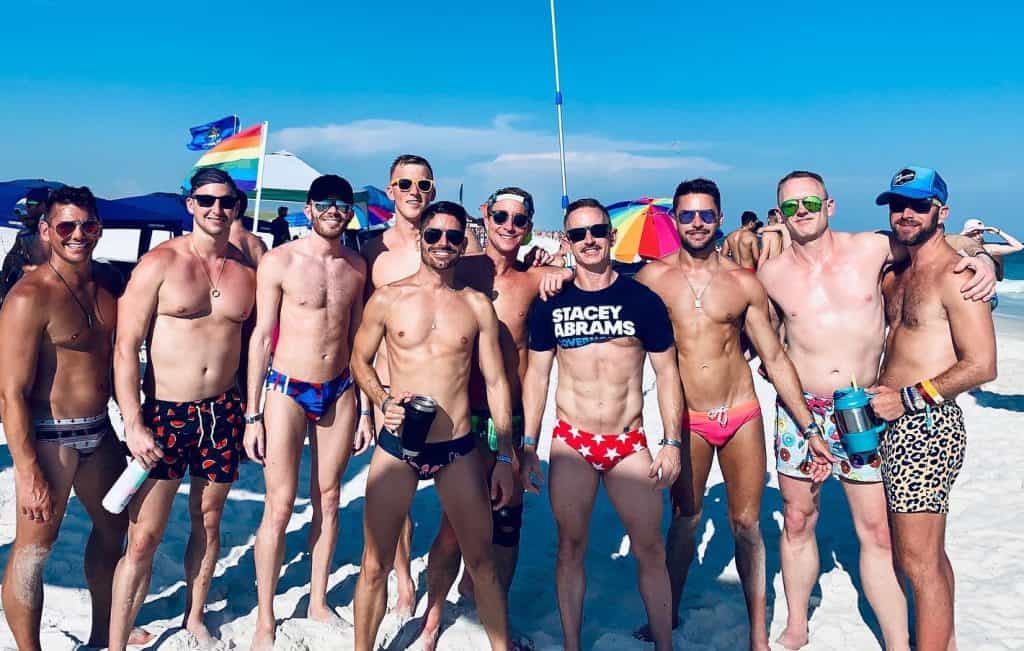 For Beachgoing: Pensacola Beach Pride
Music! Drag shows! Sand that gets everywhere! The biggest bestest beach party in Florida beckons. Tens of thousands gather every year to ring in the earliest days of summer with three days of nonstop dancing. If you want to take a dip, plant your rainbow flag early in the morning before the crowds get too big. You'll be happy to hear that there's a culture of sharing Jell-O shots, so make and bring a bunch to share with strangers and make friends.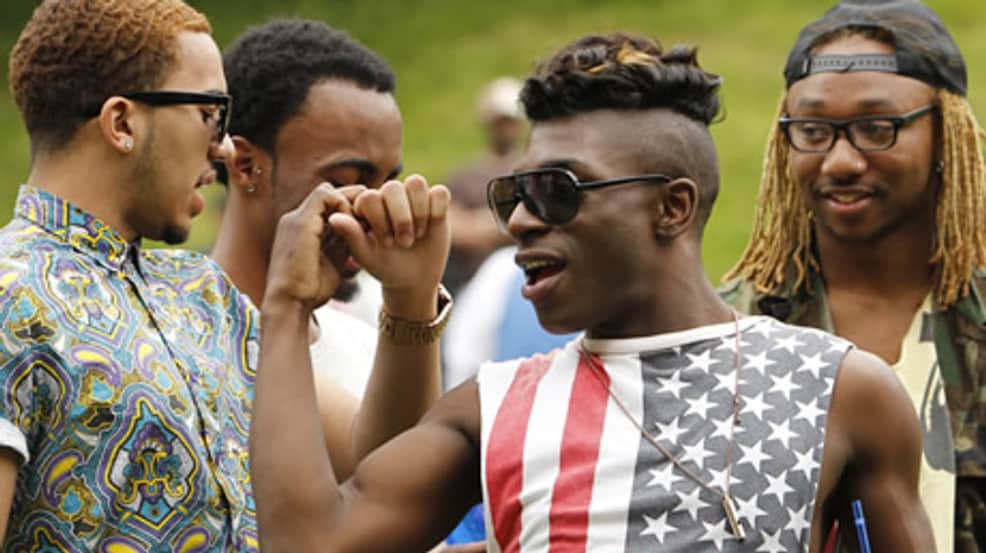 For Activists: DC Black Pride
Held every year around Memorial Day, DC Black Pride draws hundreds of thousands the nation's capital for parties, fundraisers, poetry slams, health screenings, and more. This week-long event helped build momentum behind the Gay Black Pride movement — and as a bonus, it's a pleasant time of year to hang out in DC before the summer makes it a soggy swamp.
In addition to gay events over Memorial Day Weekend, be sure to check out these gay events happening all year long.