Whether you're prepared or not, Thanksgiving is just around the corner. This mean's it's high season for crowded airports, full flights, and flaring tempers. Still, let's take a moment and think about what happened at the end of the ultimate journey that resulted in the original Thanksgiving.
Before the fourth Thursday of November was known for copious amounts of turkey and fixins, football, and the Macy's parade, it was a peace-offering meal between the Native Americans and Pilgrims who traveled from Europe.
We know the first pilgrims landed in Provincetown, Massachusetts, spent about 5 weeks then decided it was too gay and headed off to Plymouth Rock (kidding, sort of.) Ok — we made the gay part up but we do know the Pilgrims first landed in PTown then about 5 weeks later sailed for what is better known today as Plymouth, Massachusetts.
If you're planning a little trip to pay homage to where the first Thanksgiving was held, here's what to see and do in Plymouth:
The Rock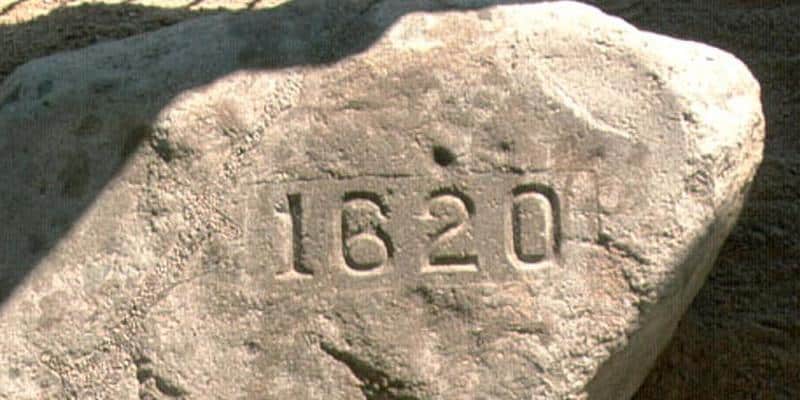 While not technically the exact rock their boat first hit, Plymouth Rock is still quite the tourist attraction in the seaside town. Resting in Cape Cody Bay, the rock is protected from the elements by a Gothic structure in Pilgrim State Park.
Plimoth Plantation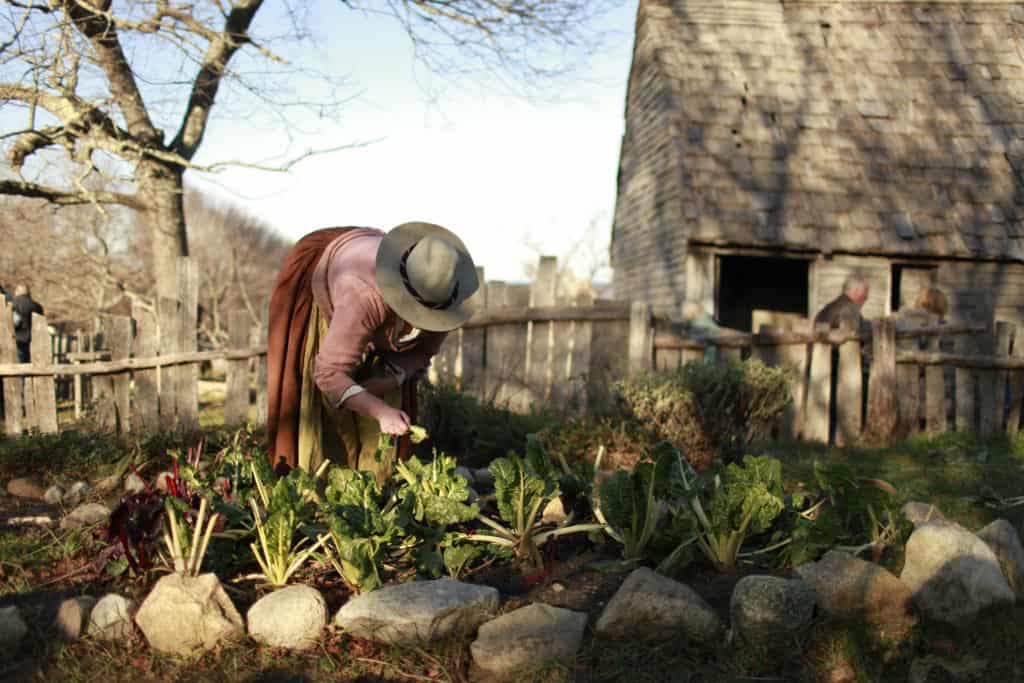 This living museum of 17th-century Plymouth will take visitors back in time to witness exactly what it was like to live in a far-away colony. Reenactments and story-telling go hand-in-hand as a history lesson to see both sides of Native and Pilgrim stories.
Downtown Plymouth
Whether it's shopping for Folk Art or sampling some delicious New England cuisine, this central district has visitors covered for special souvenirs or mementos. Choose from pottery and candy, or even wine and freshly-baked bread; you won't be able leave without a little something. Our pick would be to try a few local brews at Mayflower Brewing Company.
Cranberry Farm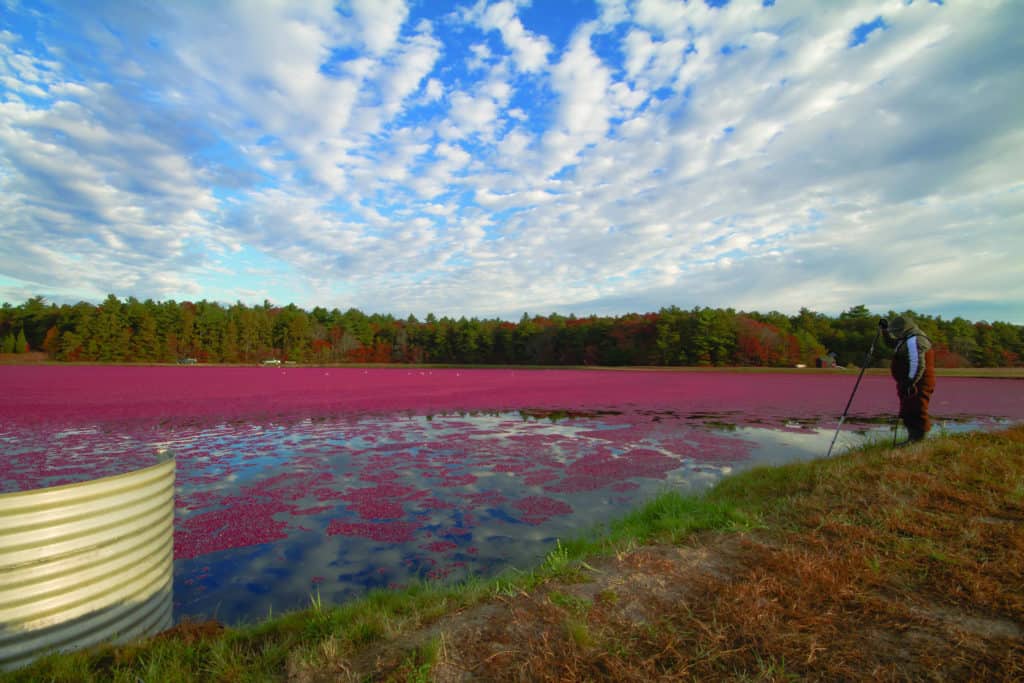 Located a few miles outside the town center is Mayflower Cranberries, a farm harvesting the floating fruit that boasts 23.5 acres of cranberry bogs. It's a little too late to book a tour of the harvest season since they are sold out pretty early in the year, but it's not too late to score cranberry-flavored everything, from syrups to juice and sauces to bags of fruit for your Thanksgiving meal.
Mayflower II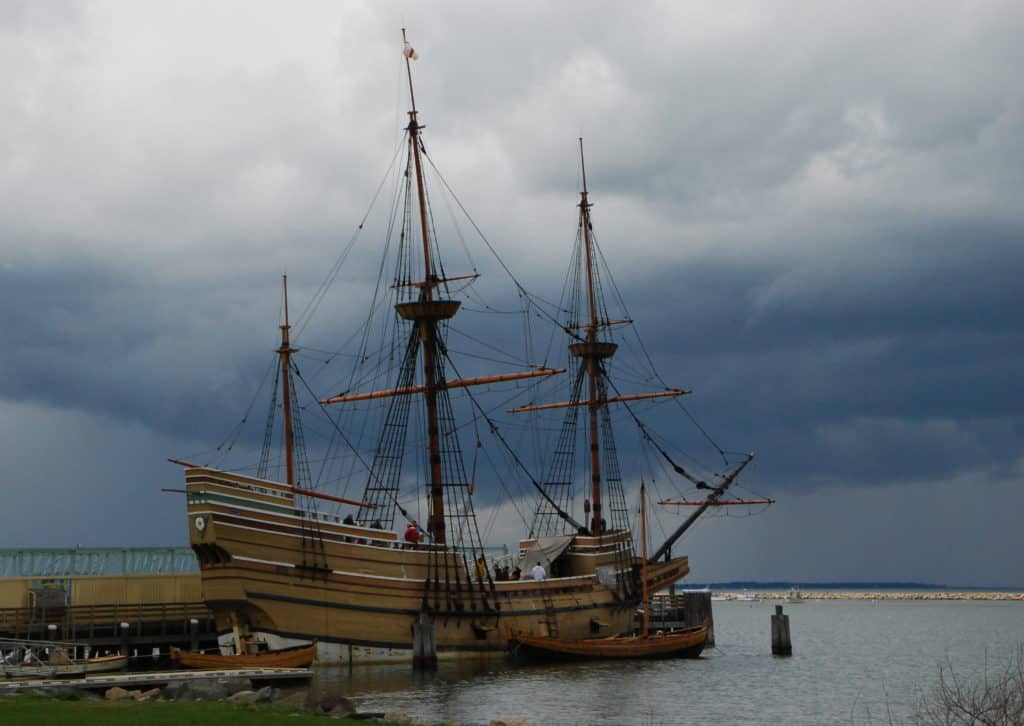 Yes, there's a replica of the ship on which the pilgrims sailed over the Atlantic. Located at the State Pier in Plymouth Center, the wooden vessel is considered an exact copy of the ship that ferried over those looking for a fresh beginning. This is basically the opposite of a modern-day cruise liner.
RELATED LINKS:
7 Tips: Thanksgiving Travel Survival Guide
Photos courtesy of Massachusetts Office of Travel & Tourism