Welcome to summer! With the weather warming and the waves beckoning, there's never been a better time to hit the beach, preferably while wearing as little as possible. Nobody loves a beach party more than a bunch of gays, and from coast to coast we've carved out some truly gorgeous local beaches to call our own. Check out whichever is closest to you — or make a trip of it and visit them all.
Maui: Little Beach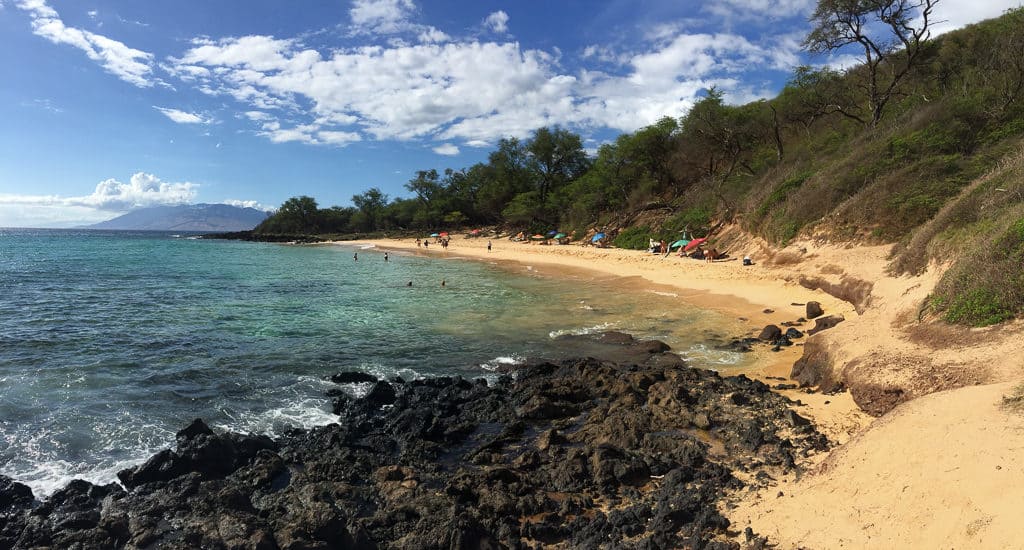 Make your way to the remote Little Beach, deep in Makena State Park. The water's crystal clear, which is perfect for slipping out of your clothes and sunbathing nude. Although nudity technically isn't allowed in Hawaii, enforcement is rare. Keep an eye out for drum circles and firedancing as the sun sets.
New York: Fire Island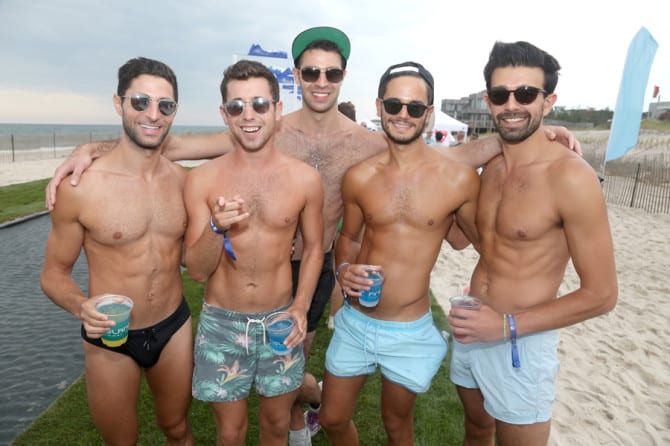 Well, obviously. Fire Island is the epicenter of gay beach leisure and has been for decades. Start your visit with a tour around the Marina, then wander down to the clothing-optional beach at Cherry Grove. There's also a stroll through the "Meat Rack" if you want to meet a friend — or just spend some time with nature.
Florida: Fort Lauderdale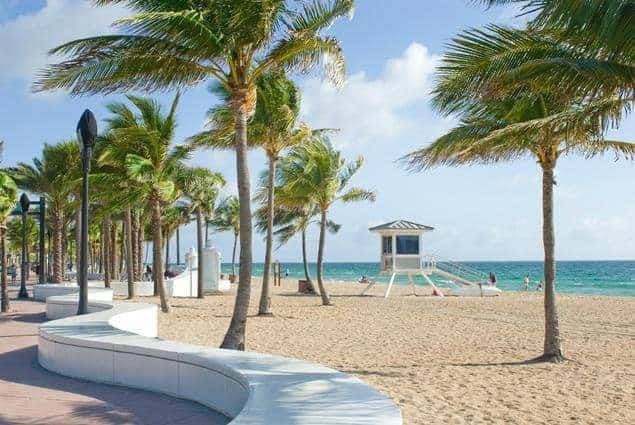 Beach options abound all around Fort Lauderdale, but some highlights include the stretch on Route A1A from Las Olas Boulevard to East Sunrise Boulevard. Gay-friendly resorts are everywhere, including clothing-optional getaways just minutes from the boardwalk. Wilton Manors offers plenty of shopping, and the Stonewall National Museum is a nearby must-see for history buffs.
Rehoboth Beach, DE: Poodle Beach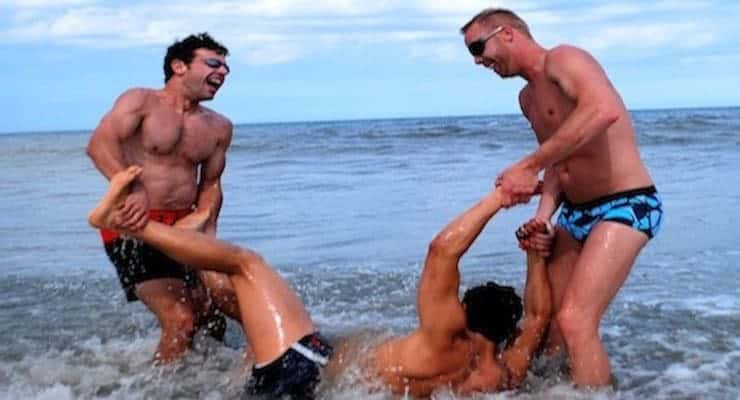 For something a little more quiet and quaint, consider the Steven-Universe-esque charm of Rehoboth Beach. With Poodle Beach frequented by men and North Shores Beach popular with women, there's plenty of room for everyone. Memorial Day is the big holiday, drawing massive crowds; but there's no end to the warm sand and neighborly nightlife all summer long.
Seattle: Denny Blaine and Howell Park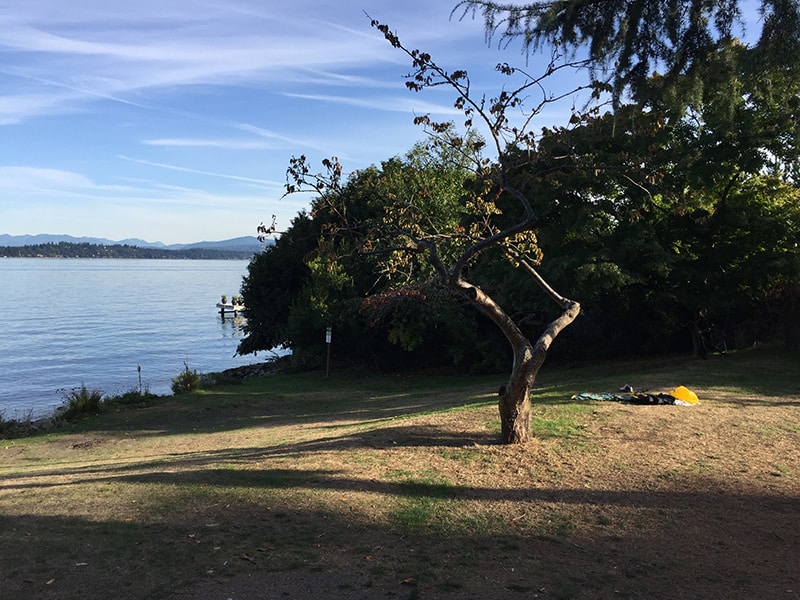 Tucked away at the end of a trail between houses is adorable little Howell Park, a clothing-optional destination for locals and a well-kept secret from tourists. The water's usually pretty chilly, but that doesn't stop visitors from stripping down to their skin and lounging on the sand. Howell Park skews male, but Denny Blaine is a bit more inclusive of all genders. While nudity isn't unheard of, Denny Blaine has a more public, less secluded vibe.
Ogunquit: Perkins Cove
It's like Provincetown but with a special Maine quality — which is to say, rocky beaches and a few decibels quieter than the rest of the world. Touristy but not too crowded, in Ogunquit you'll find plenty of amenities around the Village, whether it's a gay-friendly B&B or a stroll with a new friend along Marginal Way.
Michigan: Saugatuck-Douglas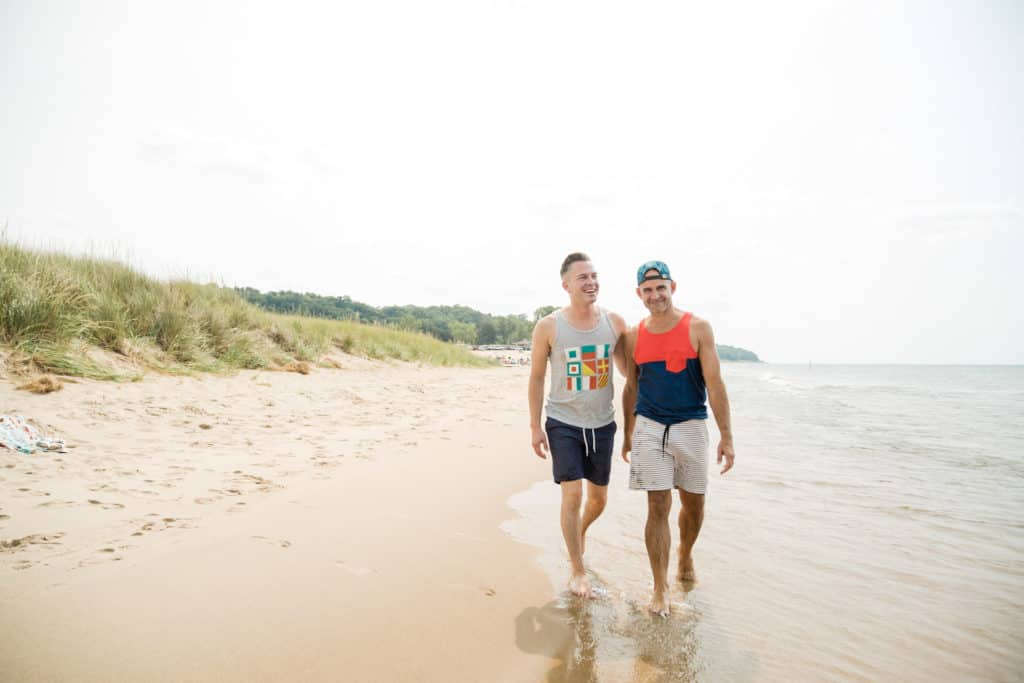 Don't look now, but tucked away on the eastern shore of Like Michigan is a thriving queer beach scene. An hour's drive from Grand Rapids, the communities of Saugatuck and Douglas have long been a hotspot for queer vacationers. Though the former nude beach around the dunes is less secret than it once was and nudity has become more scarce, The Dunes Resort remains one of the largest gay resorts in the midwest, with plenty of bars nearby for nightlife.
Editor's Note: This post was originally published in June 2021 and has been updated for accuracy and comprehensiveness.