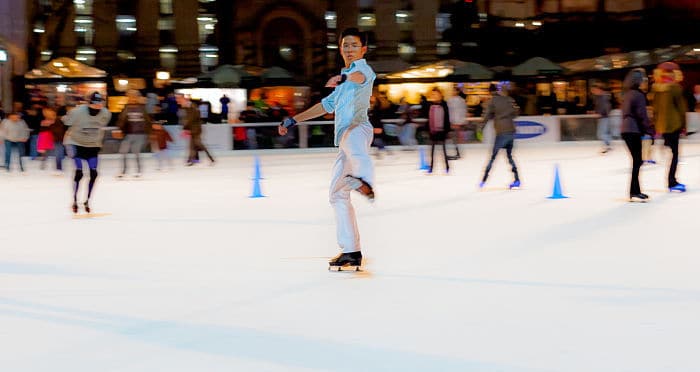 Winter is here and that means liquids become solids, snow falls from the sky, and many attach blades to their feet to try out their very own triple salchow. While we can only suggest leaving the jumps and tricks to the pros, you can still try your hand (well, feet) at ice skating this holiday season.
We have curated our favorite rinks that are worth a look. Most of these rinks are open well past the holidays so there is no immediate rush, but remember, ice does eventually melt.

Carving figure 8s under New York City's iconic Christmas tree has never seemed so simple with one of the most holiday-y things to do in Manhattan. Best of all, you can get some shopping done on 5th Avenue when your butt gets too sore from falling. Just beware of the added security around Trump Tower.

Just because the temp might be above freezing the entire year, doesn't mean Californians don't enjoy a lap or two around the ice. Los Angeles hometown hockey team hosts a few different rinks around the area with LED light shows and singing performances to delight kids of all ages. Best of all, you won't need to bundle up to brave the cold, a t-shirt and jeans might be perfect.

This isn't your boring circular ice rink. The ice park, named after the late first lady of Chicago, is more of a wonderland of winter as the skating track winds through an alpine parkland just a few steps from Lake Shore Drive. The path is twice the size of a traditional rink, so you might need to limber up before you lace up.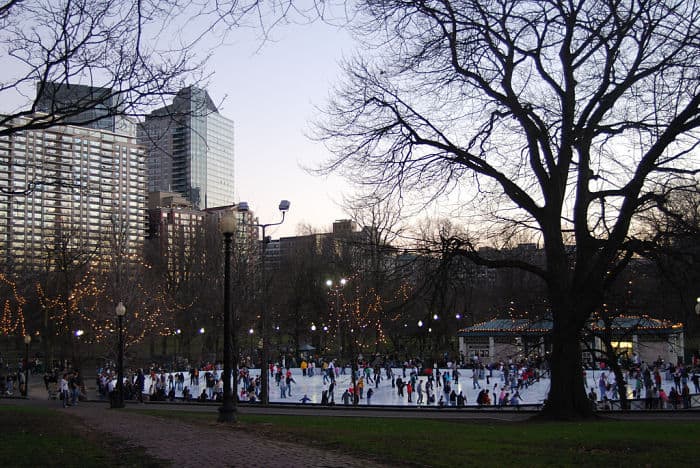 For the first time, Boston's city center will turn into a winter dream as the city hall area will host a custom ice rink, Santa's House and a market that will sell mostly local goods. An Urban Lodge will be a perfect cap off for the apres skate serving up holiday drinks, beer, and wine. Cheers!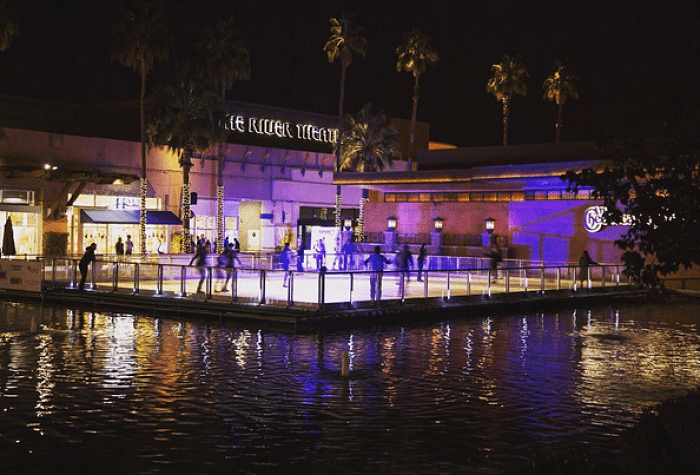 Technically this rink is in Rancho Mirage, but with a quick trip out of Palm Springs, you can be twirling like Kristi Yamaguchi in no time. While Kristi herself won't be making an appearance Santa, other skating greats and caroling will all be in the cards as you make tracks in the desert winter. Don't be mistaken, sunscreen is still recommended.
Photos by Flickr users Atomische * Tom Giebel, Rev Stan, Guzzle Nosh and David Van Horn used under the Creative Commons Attribution license