Get ready, henney! Reba McEntire — an absolute legend, a true ally, and a fabulous gay icon — is getting corny this fall. This grammy award-winning superstar, who solidified her gay icon status with the iconic tune "Fancy," is collaborating with 40 farms in 23 states to replace the boring ol' pumpkin and spiderweb-shaped corn mazes with mazes shaped like Reba's fabulous head. How fun is that — a Reba McEntire corn maze!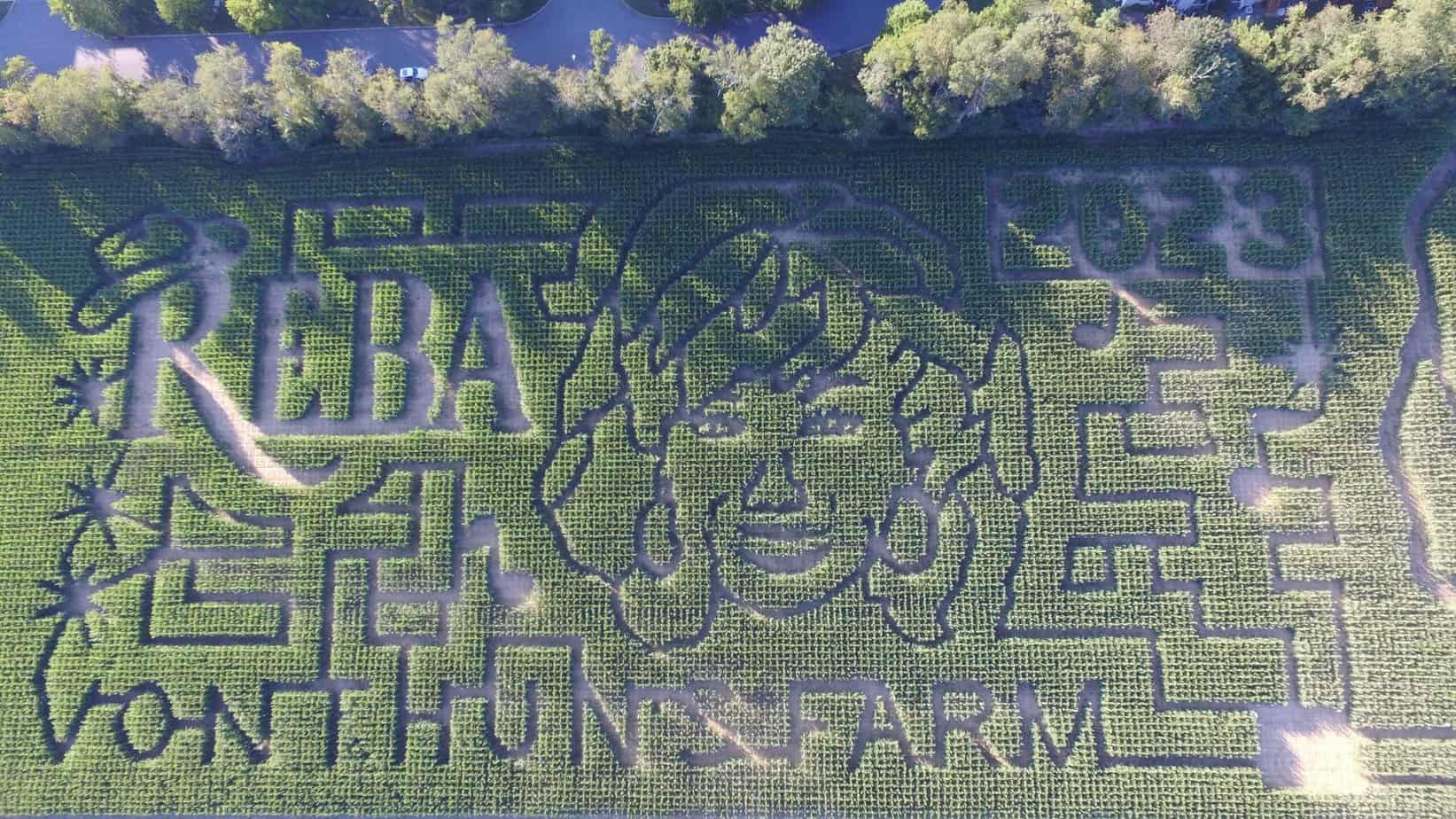 What to Expect: A Sneak Peek
This ain't your average corn maze. While you're in there, you're actually expected to move and groove — unlike the drag queens who park and bark while they sing "Fancy." You'll hunt for clues and play an interactive game to test your knowledge of the country music legend. (Sorry, Kennedy Davenport and Miz Cracker, maybe this one's not for you.)
Along the way, you'll get to enjoy some sick photo opps, Reba's hits, and fabulous prizes. And here's the tea: you'll even have the chance to enter to win a grand prize trip to Nashville for a once-in-a-lifetime sold-out show "Not That Fancy: An Evening with Reba & Friends." Trust me, you don't want to miss this epic night happening on November 5, 2023, at the iconic Ryman Auditorium. And wait, there's more! The prize also includes a two-night stay at Hotel Fraye.

In Her Own Words
Our queen Reba, who fearlessly spoke out against the Tennessee Anti-Drag Law earlier this year, is beyond thrilled to be a part of this corn maze extravaganza. She said, and I quote, "Being in a corn maze is one of the more unique things I've ever been invited to be a part of, I couldn't be more excited to be involved with some of the things that matter most to me — farming, family, and friends." She continued, "Growing up on a ranch in Oklahoma, I know how important agriculture is and I love being involved with something that brings more people out to farms across the country for good wholesome fun!"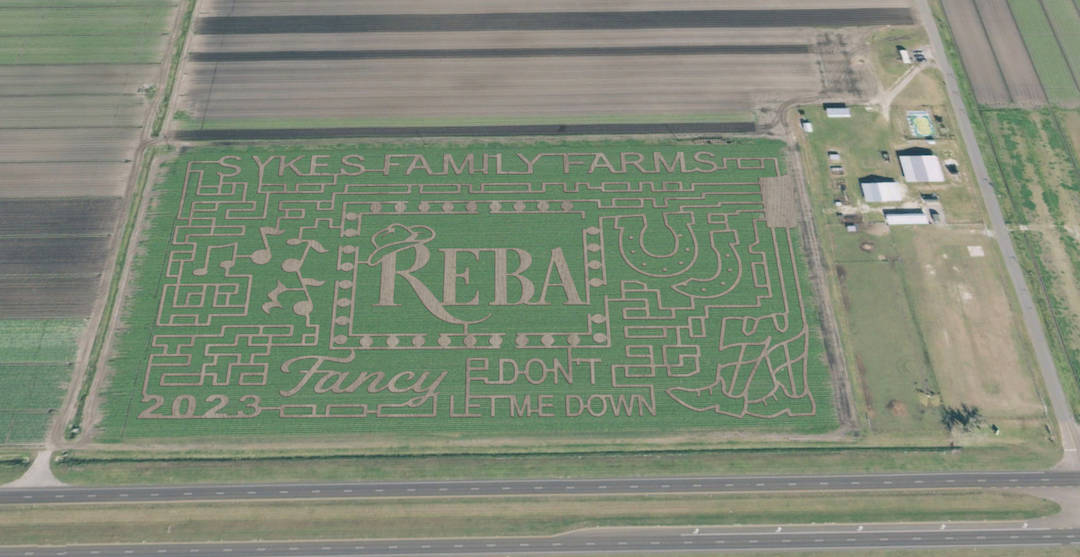 Why You Should Give a Shuck
These amazing farms, designed by The MAiZE Inc., are celebrating Reba's upcoming lifestyle book, Not That Fancy: Simple Lessons on Living, Loving, Eating, and Dusting Off Your Boots. This fabulous book hits the shelves on Tuesday, October 10th. It brims with funny, heartwarming, and personal stories, stunning photos, killer tips, and mouth-watering recipes. And mark your calendar, because on October 6th, Reba will also drop a corresponding album, aptly titled "Not That Fancy." This album features stripped-down versions of her most iconic songs, along with a fierce brand-new track.
So, my fabulous gay fam, get ready to fully embrace the Reba McEntire corn maze extravaganza! Laughter, love, and a whole lot of Reba awesomeness are about to fill this fall.
Here are the Reba McEntire corn mazes closest to a Fagabond city:
JZ Farms, Denton, MD (About an hour west of Rehoboth Beach, DE on the Delmarva Peninsula with the beach town)
VonThun Farms, Monmouth Junction, NJ (One hour west of Asbury Park, NJ)
Winding Brook Farm, Warrington, PA (right outside Philadelphia and New Hope, PA)
Shady Brook Farm, Yardley, PA (right outside Philadelphia and New Hope, PA)
Jenschke Orchards, Fredericksburg, TX (about an hour and a half west of Austin, TX)
For a complete list of participating farms, visit https://themaize.com/pages/reba.
Photos by Gage Skidmore used under the Creative Commons Attribution license and courtesy of The MAiZE Inc.