You guys, Halloween is right around the corner and if you plan on just reverting to an old costume … think again! Here's a chance to mix your wanderlust with the spookiest eve of the year and have some fun with travel-inspired Halloween costumes.
We've prepared a list of creative costume ideas that will help you express your globetrotting soul. Get ready to turn heads, inspire wanderlust, and have a spooktacular time as the travel bug meets Halloween!
10 Travel-inspired Halloween Costumes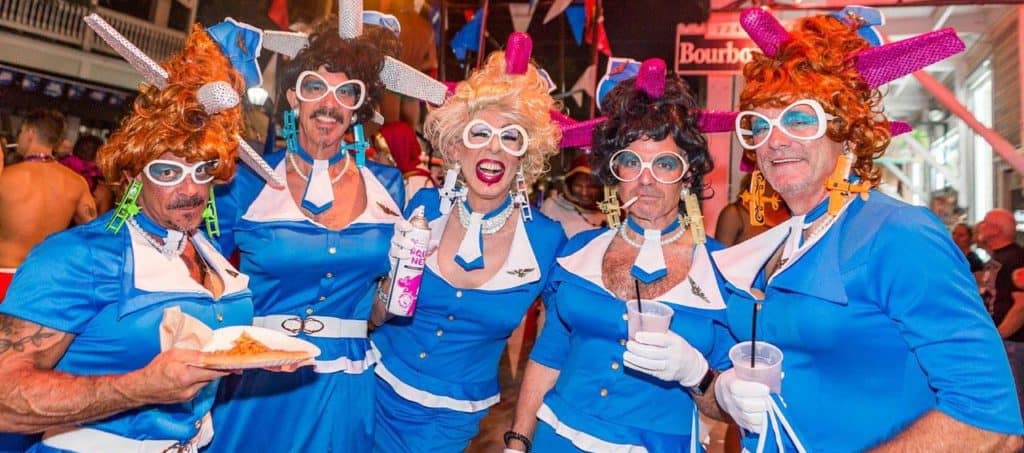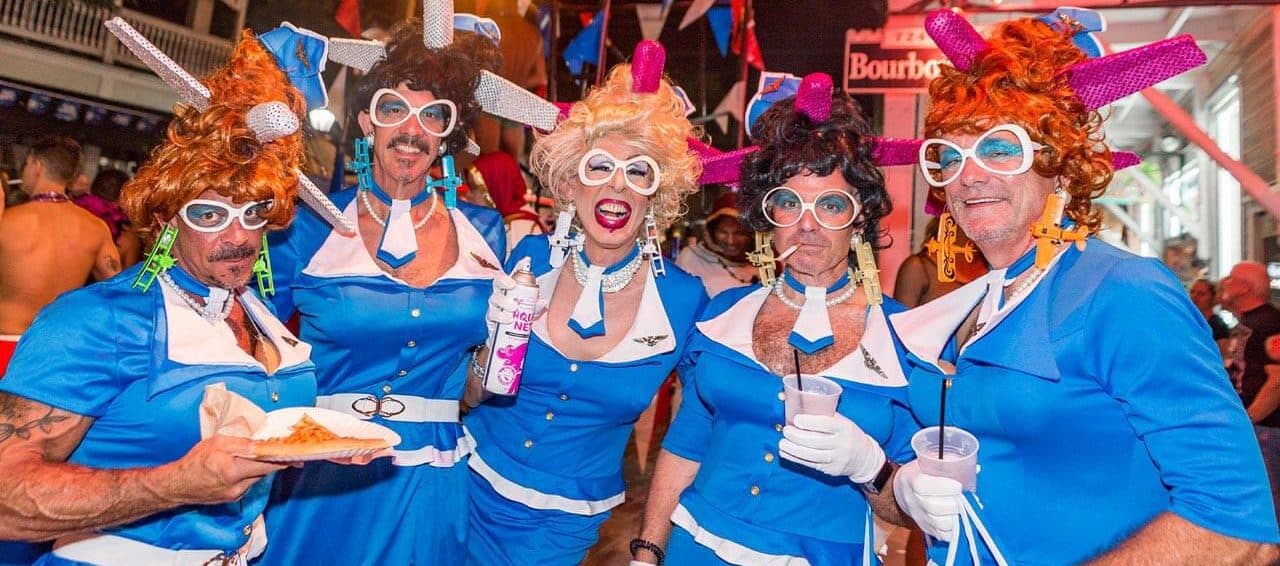 Flight Attendant
Here is your opportunity to go super butch or paint your face and try your drag talent. Obviously, a male flight attendant is a bit easier with make-shift epaulets and your favorite airline's wings, but a super-mod dress and a matching pill-box hat can make a great drag costume, fabulous!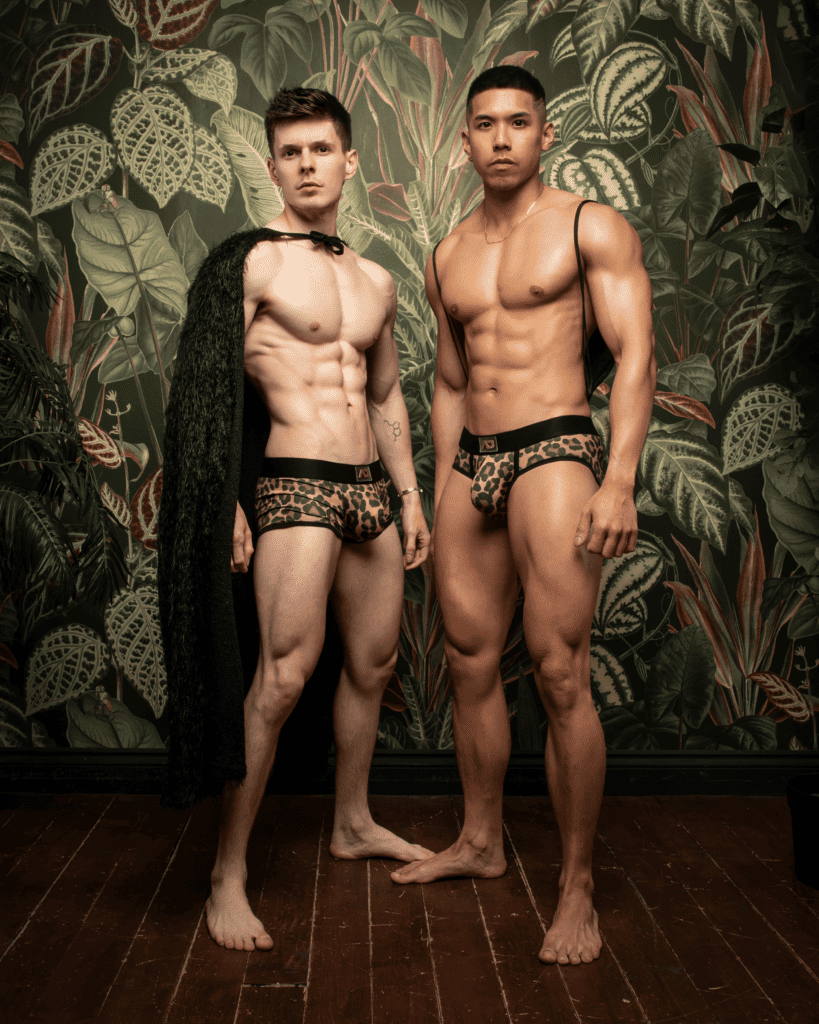 Safari Explorer and Leopard
Talk about a roaring good time! All you need is a khaki shirt and shorts, a broad-brimmed hat, and a pair of binoculars slung around your neck. If you're feeling extra wild, have your boyfriend dress as a leopard complete with Addicted's leopard print brief and trunk. Rawr!

Cowboy
Just because you don't come from Texas, doesn't mean you can't rock a ten-gallon hat, jeans, and a giant belt buckle! It might be one of the easier costumes to pull off (not like that), so it might be nice to create a fun story about how you rode the trails all week to make it to the party. Or even make your cowboy a zombie that has been searching the plains for some brains.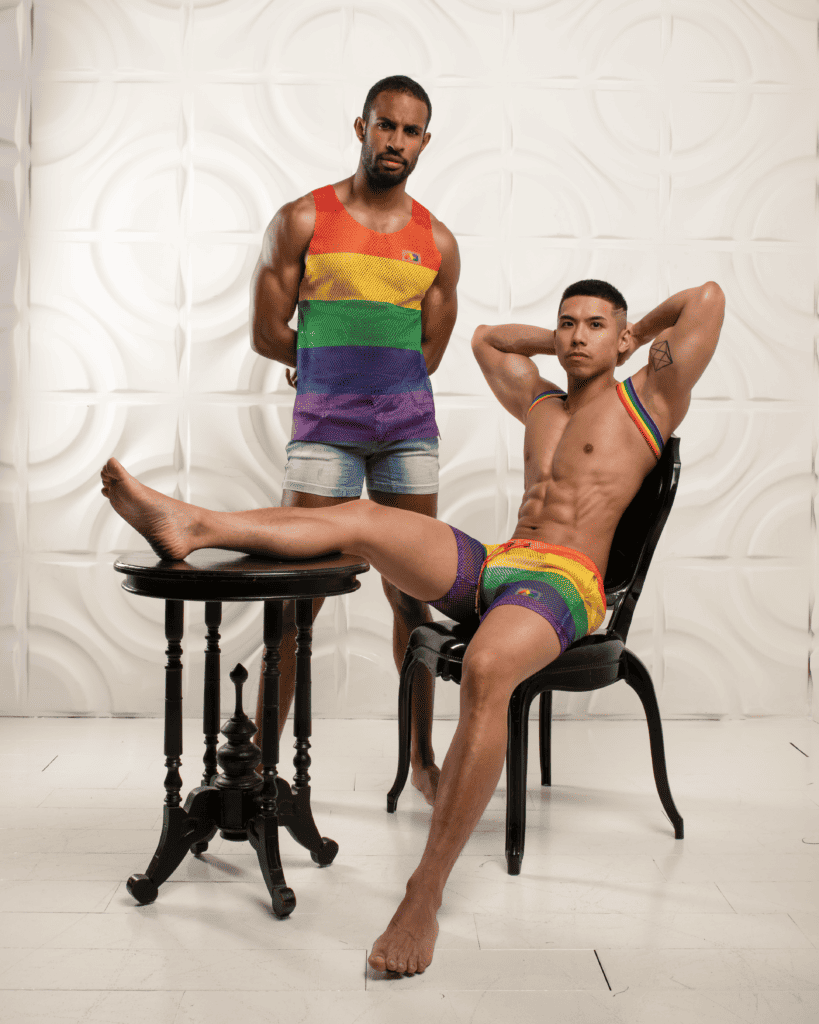 priDEMONth
A lot of people travel for Pride. But this year's Pride may be remembered for something different than plane tickets. This is the year Pride "DEMON" went viral. So, for Halloween, don your own priDEMONth shirt from the talented queer creator Veya's Redbubble store for just $18.67. Or, if you want a unique Halloween costume, you can bring the meme to life with Addicted's mesh rainbow shorts and tank top or spider harness, and add some devil horns and red body paint.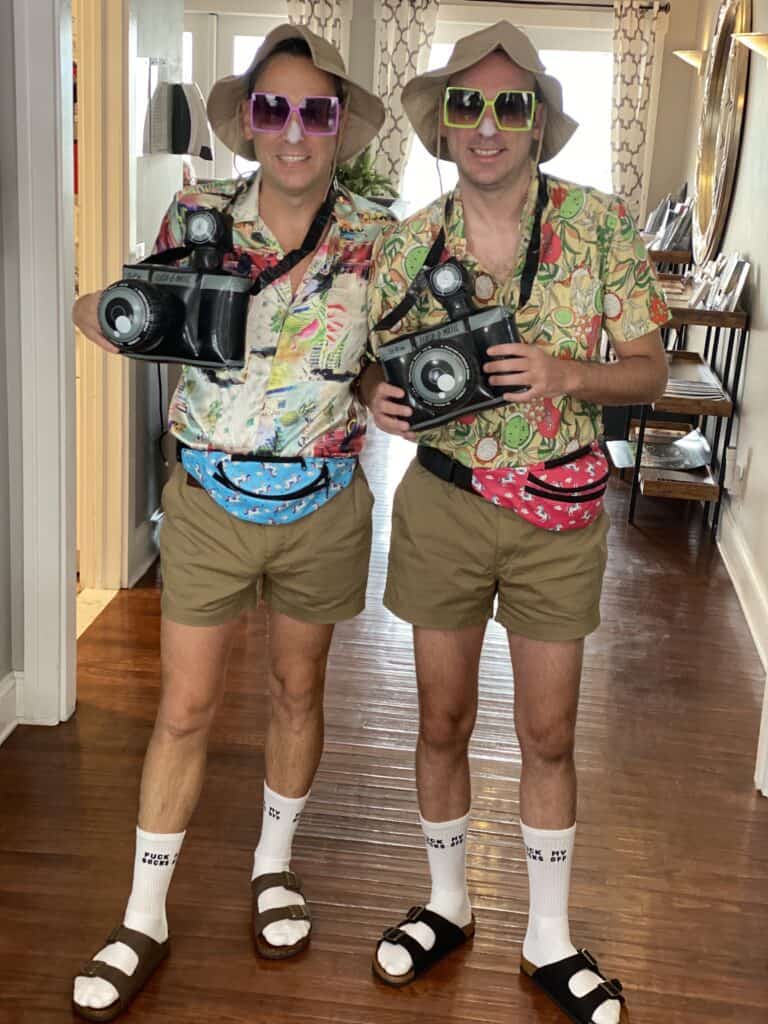 Tourists
Dressing up like a tourist for Halloween? Now, that's a trip! Grab a Hawaiian shirt, shorts, sunscreen, and don't forget the quintessential camera around your neck! Top it off with a straw hat or an open map, and you're ready to explore the party as an over-excited tourist. Want to crank the fun up a notch? Add a fanny pack stuffed with travel essentials: poppers, condoms, and lube.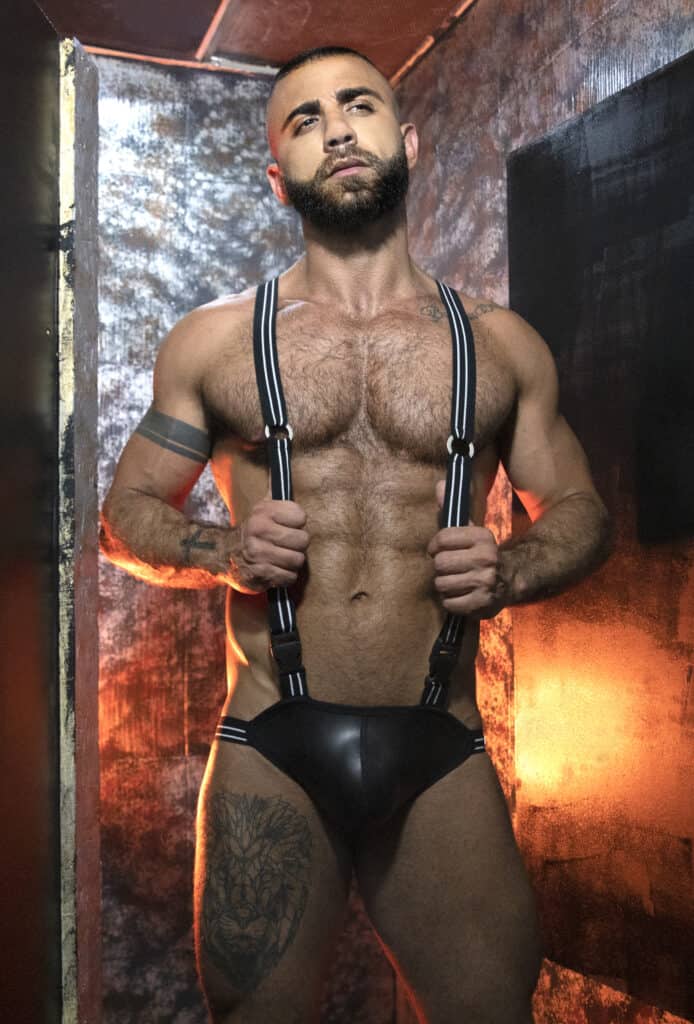 BDSM
Ok. Ok. After you're done rolling your eyes, hear me out. This Halloween, shine a light on your fantasies in a BDSM costume or relive that trip you took to Berlin's Lab.Oratory. To complete the look, check out "Unchained" — the latest collection from gay-owned menswear designer, AD Fetish. This steamy line draws inspiration from the gay bathhouse scene and features crafted harnesses, singlets, and jocks.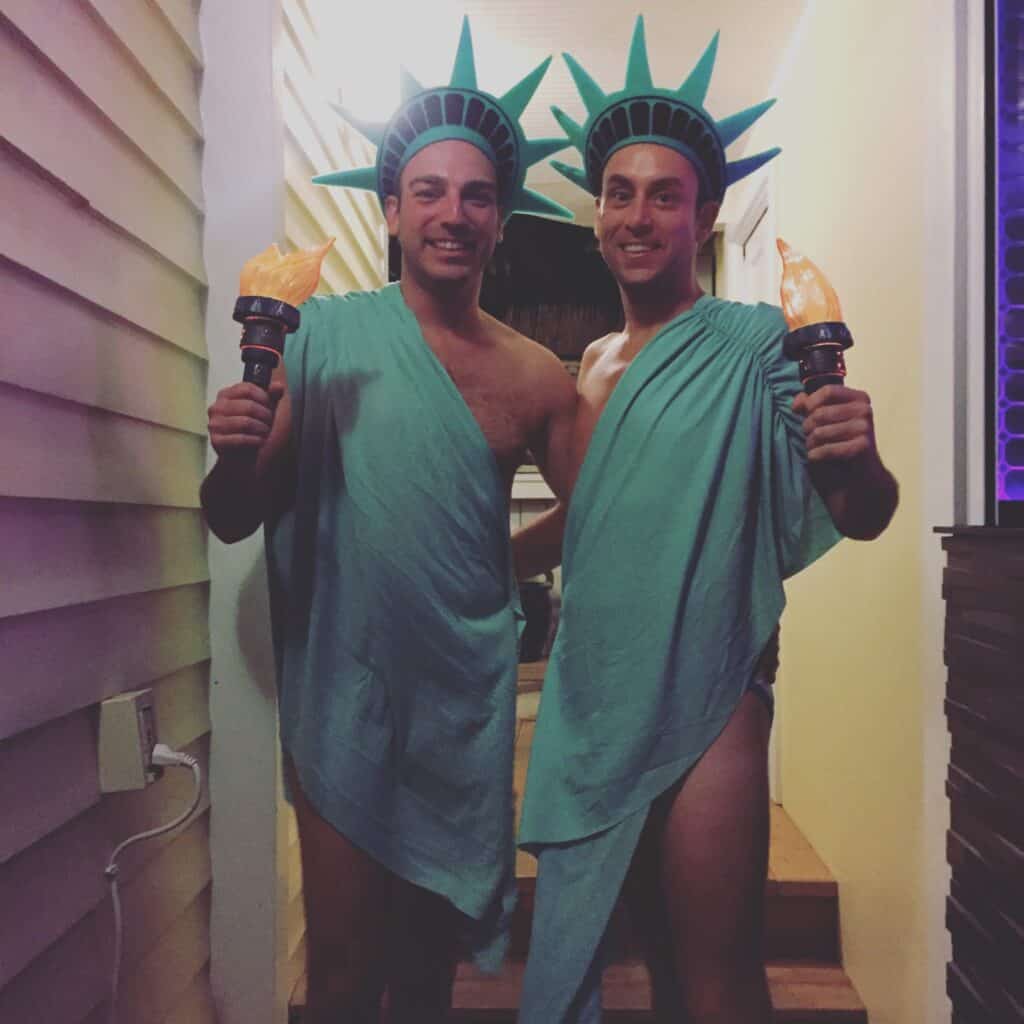 Lady Liberty
One of the most recognizable landmarks in the world, the Statue of Liberty makes for a great costume. All you need is a flowing green sash, a crown mimicking the iconic spikes, and a DIY torch to light up the night. Don't forget to strike that iconic pose with the torch held high and you're all set to embody this symbol of freedom and democracy. If you're really going for that authentic finish, you might even consider a tad bit of green face paint.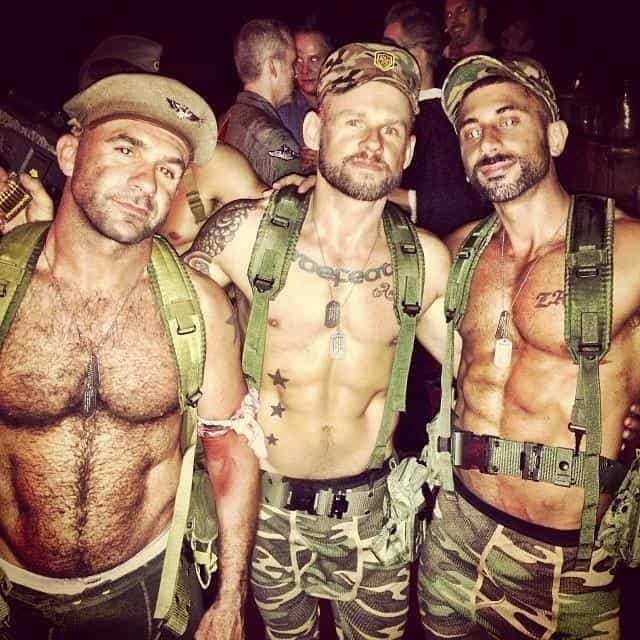 Customs Agent
A common site in the arrivals hall of any international airport is the Customs Agent. Try Addicted's sexy camo jeans overalls paired with a simple button-up shirt. Embroider or stick on some patches to make it more realistic — think agency logos, American flags, or even a made-up job title like "Penis Inspector."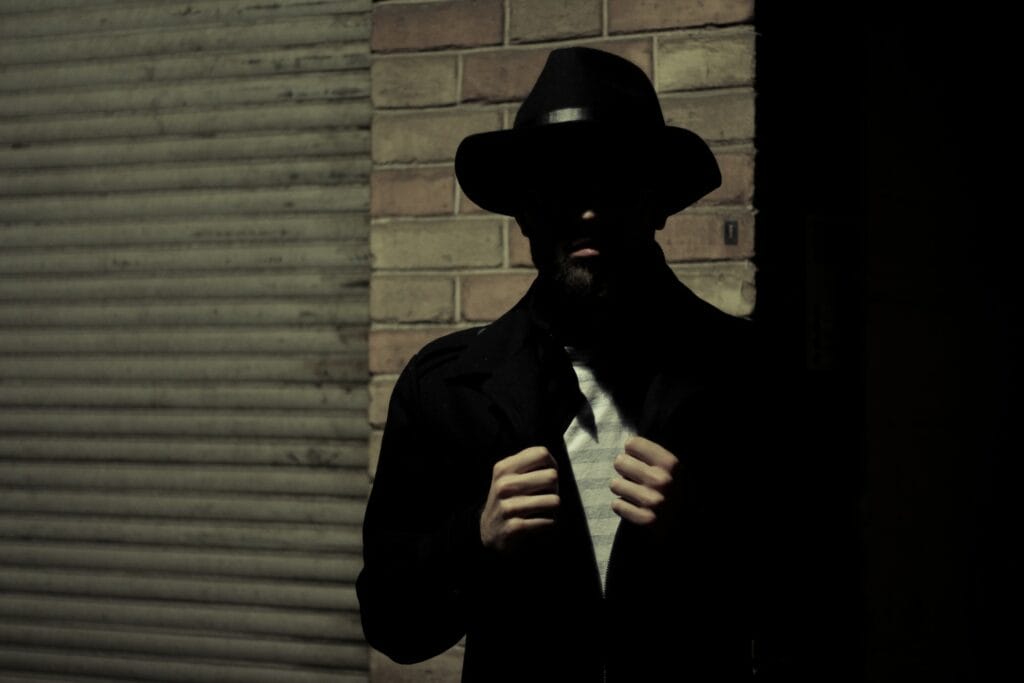 International Spy
Have dark sunglasses? A long trench coat? Then travel from Halloween party to Halloween party like a secret agent. Throw on a thick Eastern European accent and tell secrets and lies to get your next cocktail. It might be even more fun the change your nationality throughout the night to throw people off your track.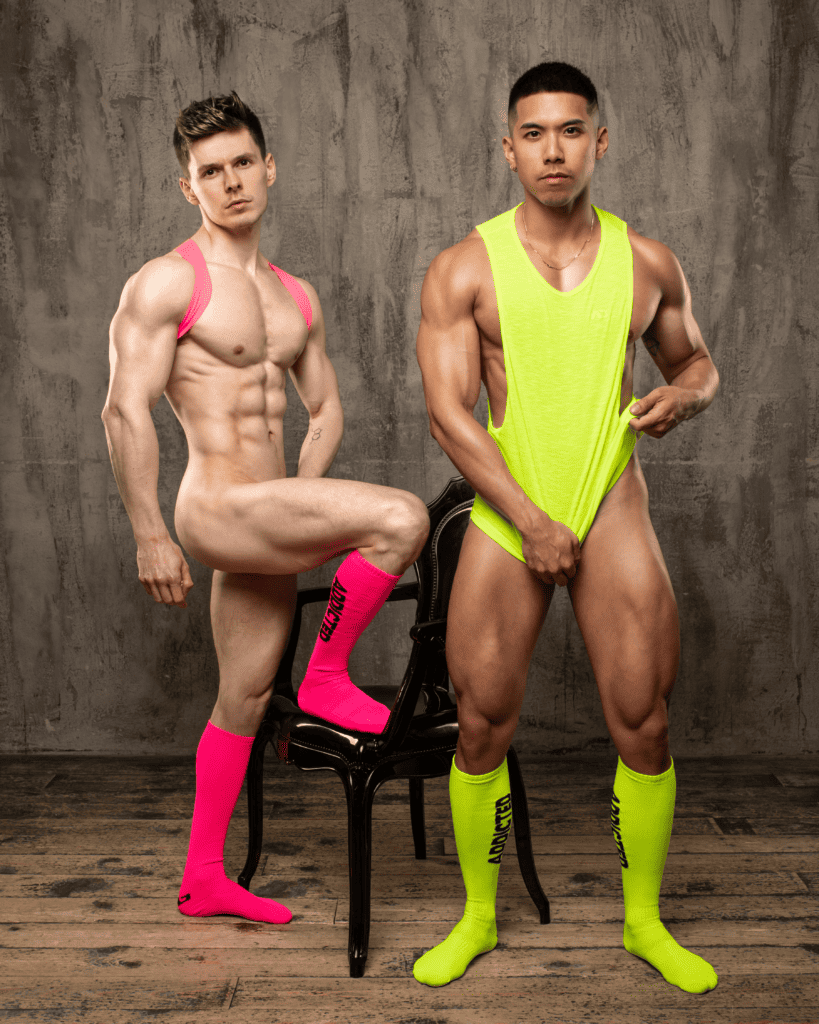 Rio Carnival
If you're looking a bit more destination-themed, there are few costumes that top the sexiness factor than bringing the flavor of Carnival to the streets of your hometown. Think short shorts, Addicted's low rider shirts made of new flame fabric in vibrant neon colors with matching socks and lots of over-the-top feathers to give the illusion you stepped out of the Sambadrome.
Wrapping Up the Globe-Trotting Halloween Adventure
No matter what travel-inspired Halloween costumes you choose, the important thing is to have fun with it. These costumes are all about celebrating the joy of travel and the unique experiences it brings. So, whether you're channeling the majesty of the Statue of Liberty, the seriousness of a Customs Agent, the mystery of an International Spy, or the vibrancy of Rio Carnival, make sure you embody the spirit of adventure this Halloween. After all, isn't that what travel (and Halloween!) is all about?
So go ahead, pick your costume, and let the Gay Christman (errr… Halloween) adventure begin!
RELATED ARTICLES:
Vamps, Tramps & Naked People: An LGBTQ+ Guide to Halloween Across America
Note: Some pieces of our 2023 Halloween costumes were provided by Addicted USA. Rest assured the views and opinions expressed in this post are 100% our own and we would never sacrifice our integrity for a sponsorship.