Ah, Friday the 13th, a day that sends chills down the spine of even the bravest among us, and no, it's not because it's the day before the weekend! This infamous date, tattooed with tales of bad luck and uncanny events, has become a cultural phenomenon. It's inspired spine-tingling movies, given rise to countless urban legends, and even has a fancy phobia named after it – "friggatriskaidekaphobia." So, on this Friday the 13th, we're taking it up a notch by highlighting the creepiest places in USA to visit!
We're not just talking about a single day of shivers, but a whole travel experience that'll have your heart racing. Throw caution to the wind (or creepy cornfields) and join us as we explore the spookiest, eeriest, most goosebump-inducing corners of the United States.
10 Creepiest Places to Visit in the USA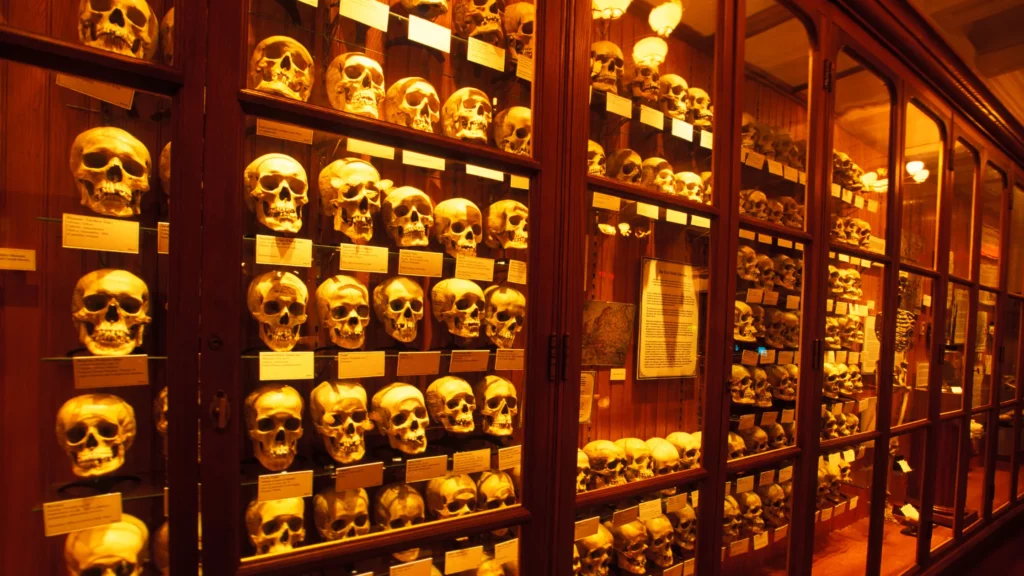 The Mütter Museum
Philadelphia, PA
This place is not your average museum. It's a wonderland of the weird and the wonderful, a glorious celebration of all things…well…creepy. In Philadelphia, you'll find a collection of medical oddities that would make even Dr. Frankenstein's head spin. We're talking everything from a slice of a human face to a collection of over 200 skulls. Yes, you read that right. The Mütter Museum, of the College of Physicians of Philadelphia, is a treasure trove of the bizarre and the macabre.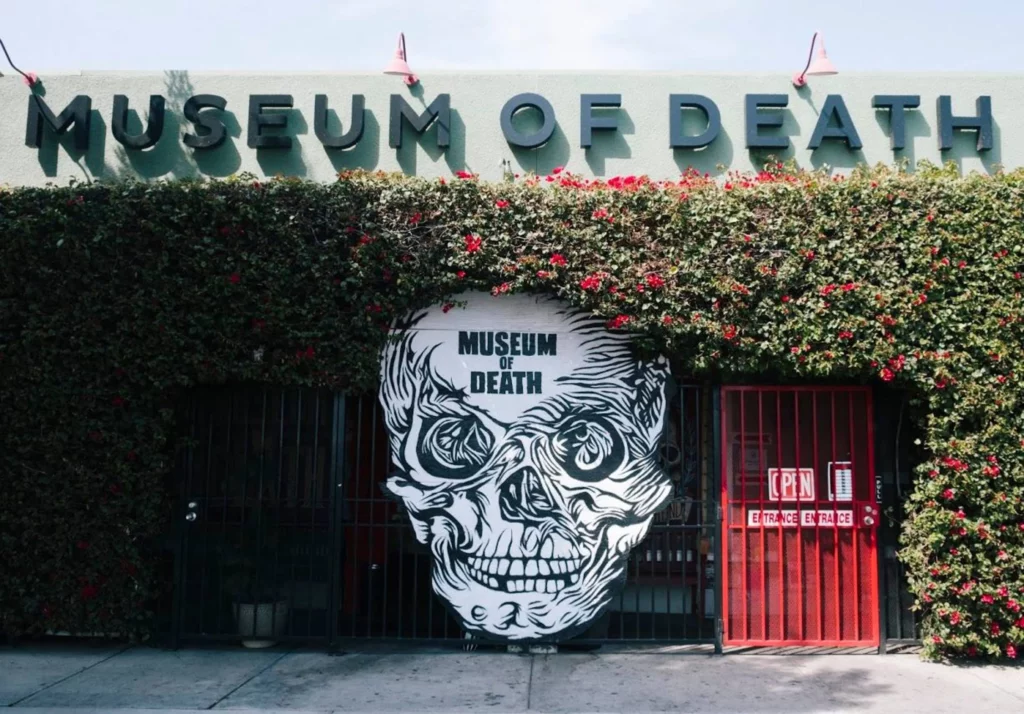 The Museum of Death
Los Angeles, CA
When you're in the city of angels, be sure to take a detour to the darker side at The Museum of Death. Buckle up, because this place is as creepy as it sounds. If you've ever wanted to come face-to-face with the Grim Reaper's playbook, this is your spot. From serial killer artwork and crime scene photos to a collection of body bags and antique funeral gear, there's plenty to send a shiver up your spine. You might even get to see some pet taxidermy (because why should humans have all the fun, right?). But be warned – this place is not for the faint-hearted. So, if you think you've got what it takes to stare death in the face, then this offbeat LA attraction is just the ticket.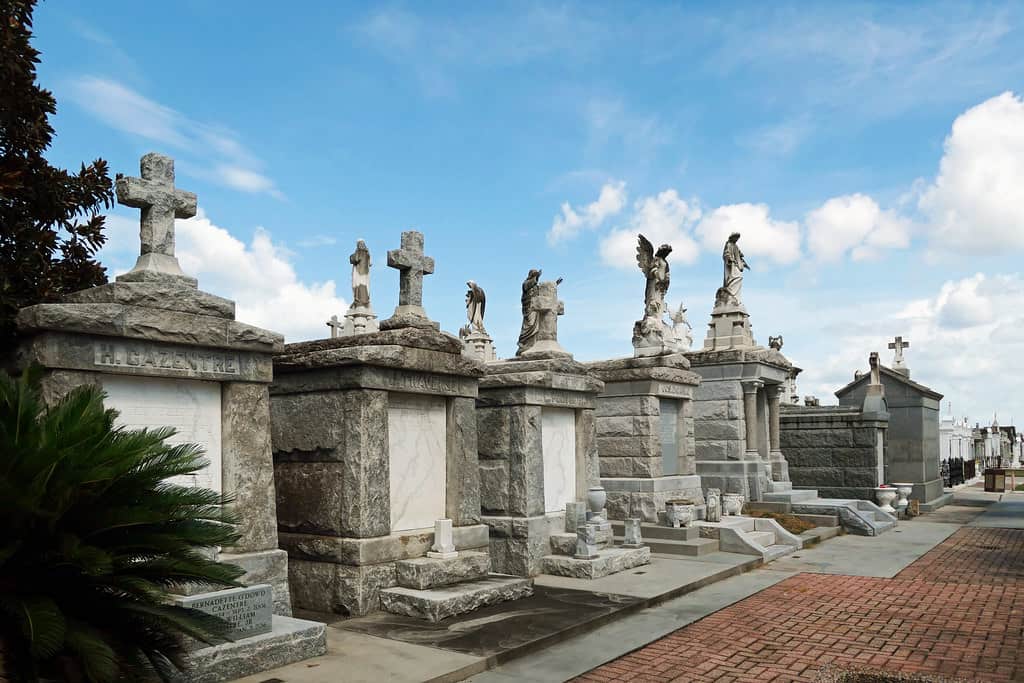 The Saint Louis Cemetery
New Orleans, LA
Stretch your legs and head on down to one of the creepiest places in USA, the Saint Louis Cemetery in New Orleans, often referred to as the "City of the Dead". Why, you might ask? Well, this place is packed wall-to-wall with above-ground tombs and mausoleums (so basically a condo for the deceased). And the reason for this architectural oddity is the town's high water table. We're talking coffins that used to pop out of the ground after heavy rains. Creepy, right? The cemetery is famous for being the final resting place of the legendary Voodoo Queen Marie Laveau. So, if you're ever in The Big Easy, and you fancy a stroll among the tombstones, or you just want to experience the eerie silence of this historic spot, then this is your place. Just remember, no running — you might trip over a ghost.
Peyton Colony
Austin, TX
Established in 1865 by former slaves about 40 miles southwest of Austin after the Civil War, Peyton Colony a testament to the resilience and spirit of those who once walked these grounds. Today, it's designated as a historic landmark, but it's also considered a place with a hazy past that brings cloudy apparitions late at night. This ghost, known as Peyton's Poltergeist, is known for its playful antics. It has a knack for messing around with the unsuspecting visitors, adding a dash of excitement to the historic tours. So, if you're a history buff with a taste for the supernatural or a thrill-seeker looking for a quirky adventure, Peyton Colony is a must-visit. Just be prepared for a few mislaid belongings and an unforgettable journey into history and hauntings!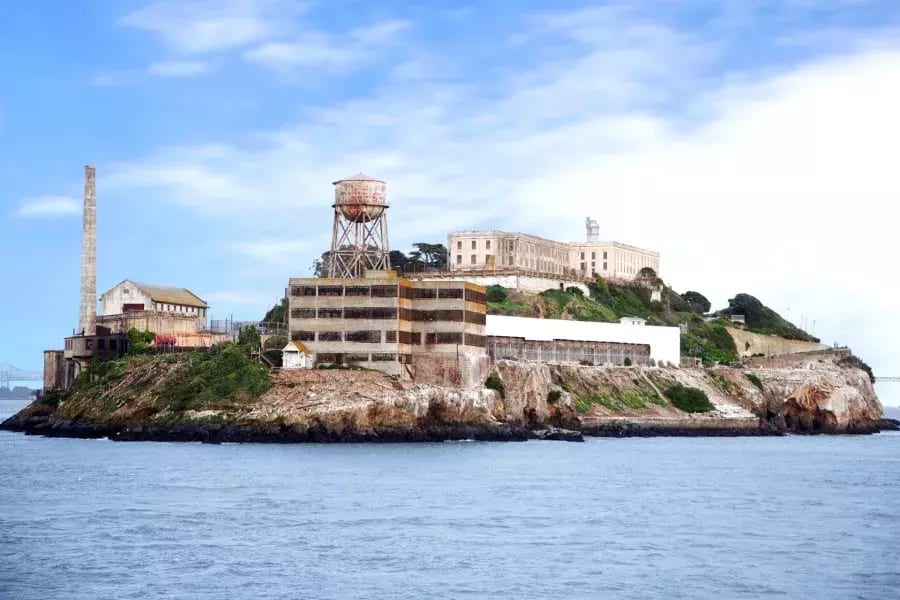 Alcatraz Island
San Francisco, CA
Alcatraz Island, or as it's fondly referred to — "The Rock" — sits smack-dab in the middle of the San Francisco Bay. This place doesn't just have the chills, it's got the entire deep freeze! It's famously known for the maximum-security prison that once held some of the most notorious criminals in history. But did you know it's also a hot spot for the supernatural? Rumor has it, some former inmates are still doing time, in the afterlife. Ghostly tales echo through the deserted cellblocks and empty corridors. From the eerie sounds of cell doors clanging shut to disembodied whispers and unsettling screams in the dead of night, Alcatraz is not for the faint of heart.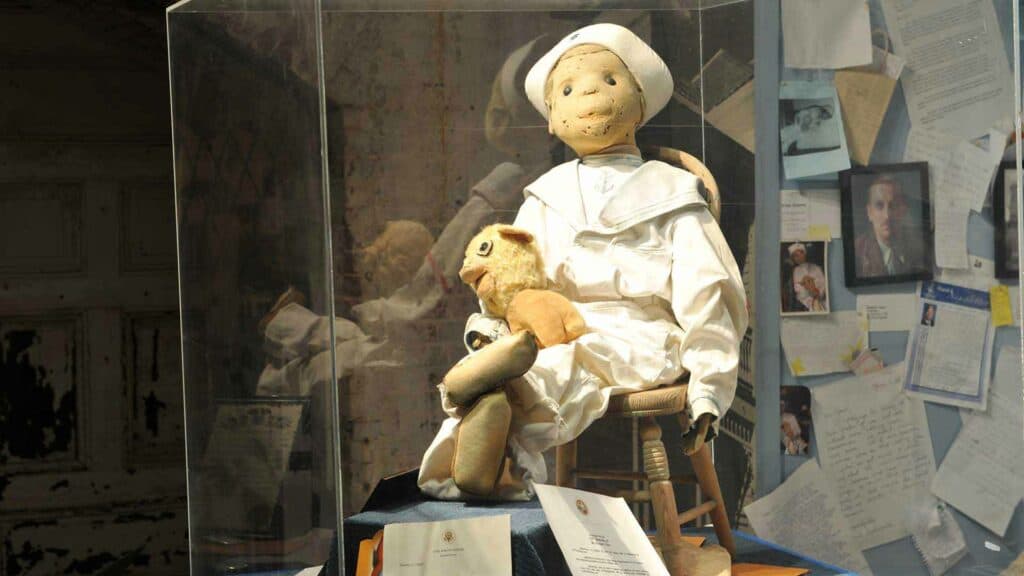 Fort East Martello
Key West, FL
At Fort East Martello, in sunny Key West, you'll find quite an unlikely resident. Robert the Doll, is not your typical, run-of-the-mill plaything. Gifted to artist Robert Eugene Otto in the early 20th century, this seemingly innocent doll is, according to local lore, possessed by a mischievous spirit — think: Chucky. Stories of Robert's antics are as widespread as they are spooky. From moving around on his own, to giggling eerily, and even causing car accidents and broken bones, Robert is certainly not a doll to be trifled with! But don't worry, he can be quite friendly, as long as you remember to ask for his permission before snapping his photograph.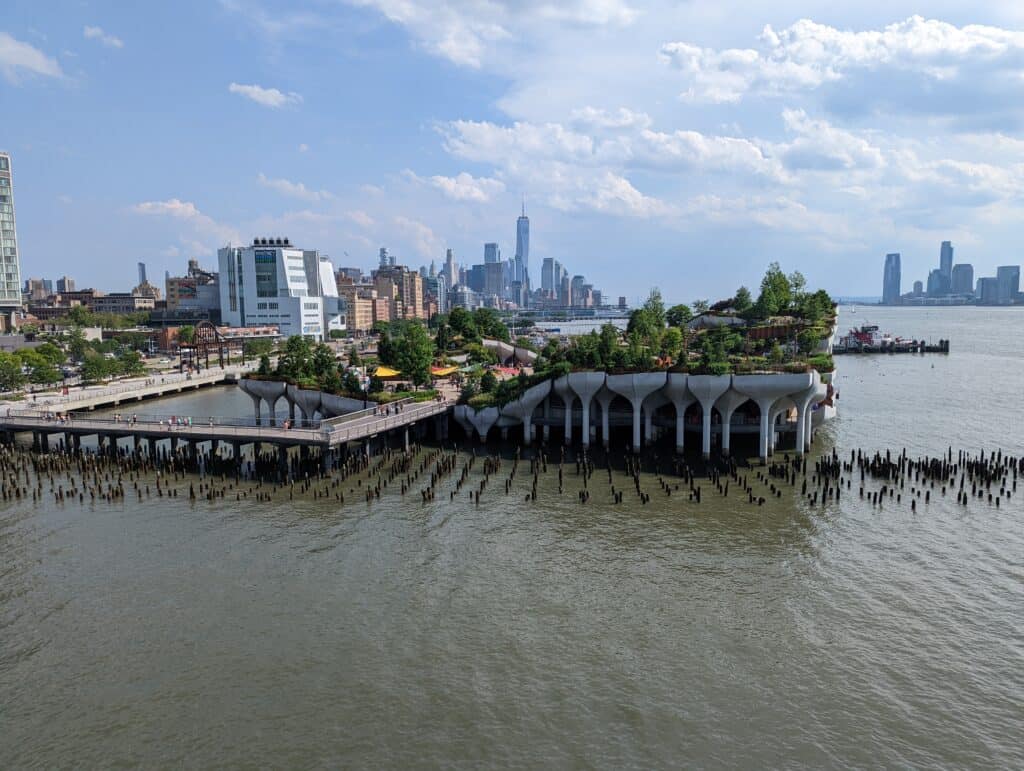 Little Island (Pier 54)
New York City, NY
Little Island opened in 2021 as an oasis for New Yorkers, with more than two acres of magnificent landscape, distinctive architecture, dazzling views and an abundance of free education programs and performances. However, the former Pier 54 on the Hudson River has an eerie history of tragedy. First, in 1912 it was the final docking place of the RMS Carpathia, the ship carrying the few survivors of the sunken Titanic as anxious crowds gathered at the pier. Then three years later the doomed RMS Lusitania left from this very pier before being torpedoed by a German U-boat off the coast of Ireland, sinking the ship and killing 2,000 passengers. Today, you can see remains of the former Pier 54 peering out of the water with dozens of wooden posts on the southern side of Little Island.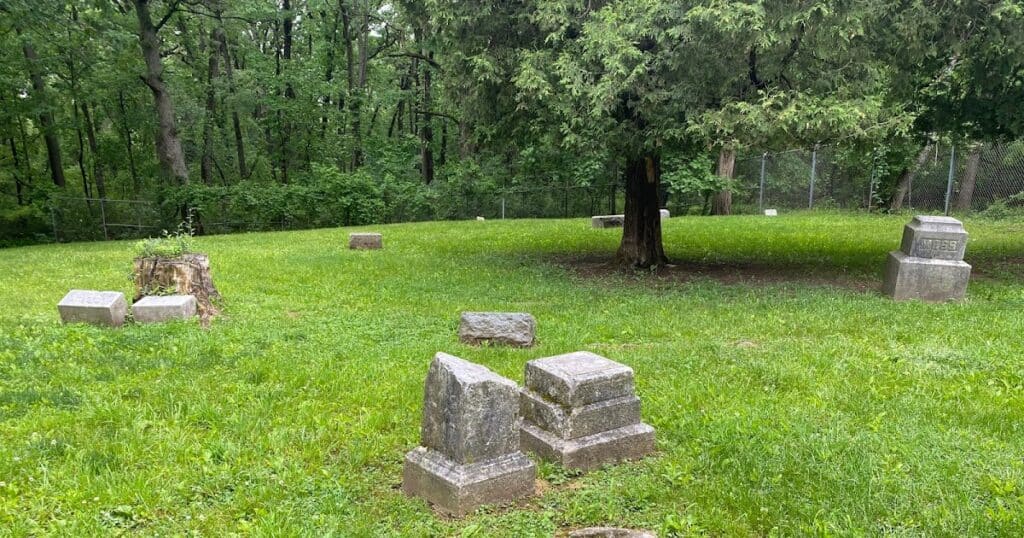 Bachelor's Grove Cemetery
Chicago, IL
Nestled in the suburbs of Chicago sits one of the creepiest places in USA. This tiny, abandoned, weed-covered haunted cemetery is a hotbed of supernatural activity with vanishing houses, phantom vehicles, eerie orbs of light, and the chilling sight of a ghostly woman, known as the 'White Lady,' wandering among the tombstones with a baby in her arms. It's a ghostly playground that's been thrilling brave-hearted souls for years. It also has an abandoned pond, which legend has it, Al Capone used as a dumping ground. If you visit, be respectful of the spirits — you never know who might be watching.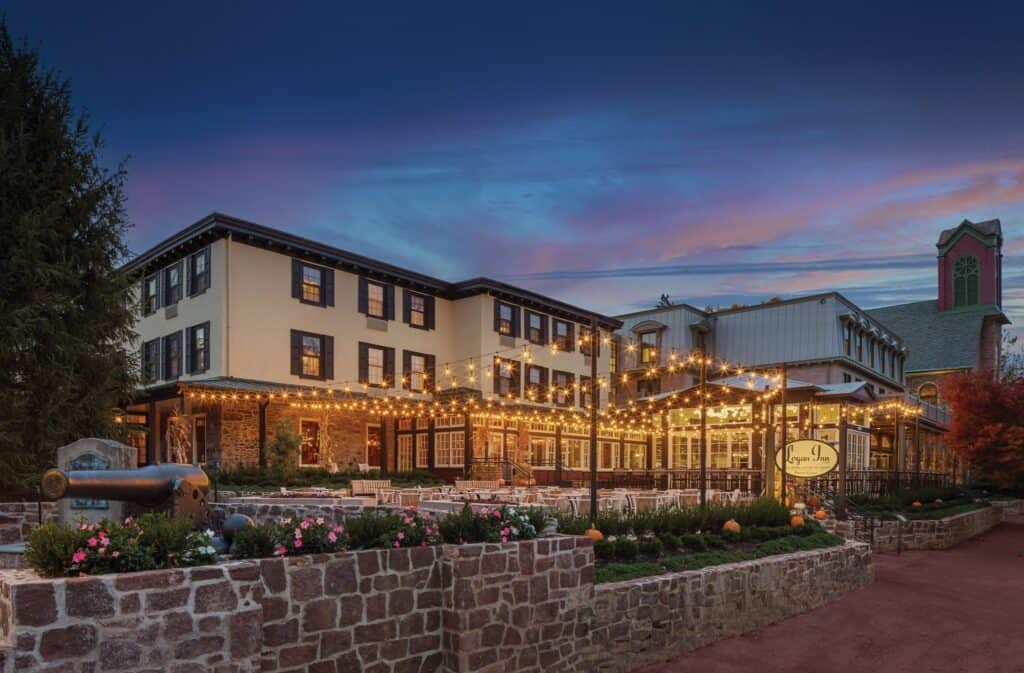 Logan Inn
New Hope, PA
In the enchanting (and a little bit spooky) town of New Hope, PA, you will find the historic Logan Inn, one of the oldest continuously run inns in the country, dating back to 1727. Now, here's where things get interesting: this remarkable inn and restaurant survived the Revolutionary and Civil Wars but is reportedly haunted by many soldiers who did not. Some guests have reported eerie sightings of soldiers and the scent of lavender perfume — a favorite of a former owner's wife, Emily. A mirror that hangs in the bar area is especially notorious because people have noticed reflections of figures who aren't physically present. Room 6 (also known as Emily's room) has had the most reports of ghostly happenings. The inn cheekily warns potential guests, "Book at your own risk!"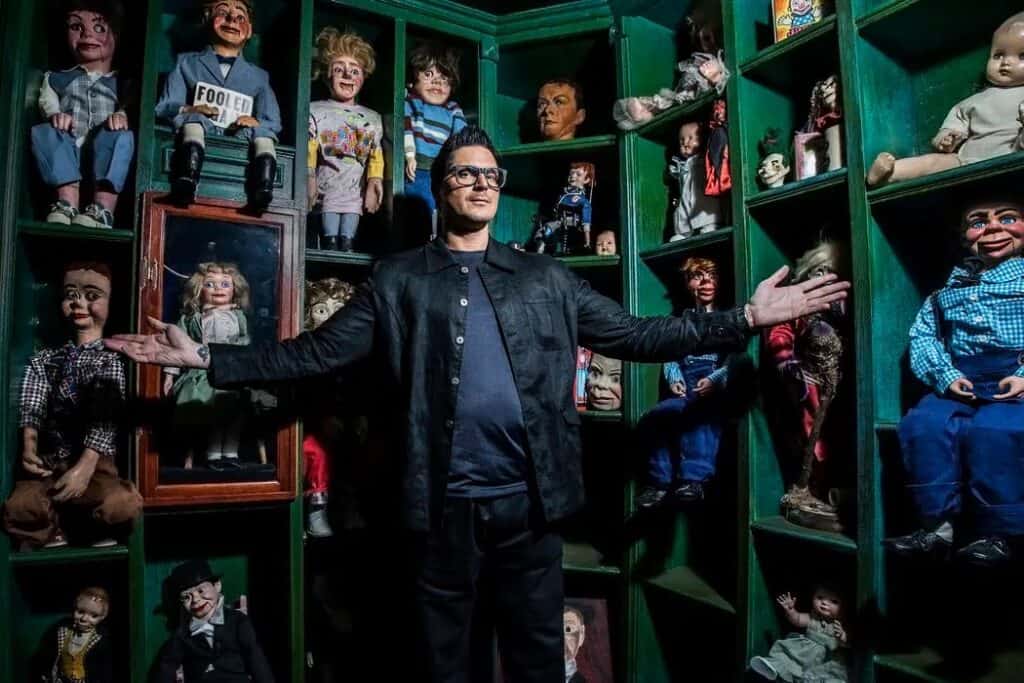 Zak Bagans' The Haunted Museum
Las Vegas, NV
When Zak Bagans opened The Haunted Museum in Downtown Las Vegas, he chose the spookiest spot imaginable — an old Victorian home from 1938. The house was previously owned by a family haunted by the tragic passing of their child due to surgical complications. Later, the vacant home became a site for disturbing satanic rituals in the basement. Today, the Haunted Museum offers guided tours and serves as a filming location for Bagans' Ghost Adventures. Visitors can explore over 30 rooms filled with items tied to infamous events in history, including a Volkswagen van once used as a "death machine" by Jack Kevorkian. If you're a thrill-seeker seeking a spine-tingling experience, this museum is for you!
The Ghostly Wrap-Up
So, there you have it, folks! From an inn steeped in Civil War history to a museum that's a melting pot of the macabre, these creepiest places in USA are the places to be if you're in for an adrenaline rush. Whether you're a full-fledged ghost hunter or just someone who loves a good scare, these spots are sure to give you a shiver or two. And hey, even if you don't see a specter, you'll still have some hair-raising tales to tell around the campfire. Happy haunting!
RELATED ARTICLES:
Scare your Pants Off This Weekend
Vamps, Tramps & Naked People: An LGBTQ+ Guide to Halloween Across America
Wanderlust Meets Halloween: Travel-Inspired Costume Ideas You'll Love!