Well, summer's over, which means it's officially Pumpkin Spice Season! Time to indulge in all things cozy and delicious. And what's the perfect way to do this? How about heading to the top destinations for some pumpkin spice goodness?
Along with PSLs, you can get your fix with pumpkin scones, pumpkin bars, pumpkin candles, pumpkin breakfast cereals, and probably pumpkin spice White Claws.
Here are our picks for the best pumpkin <fill in the blank>:
Las Vegas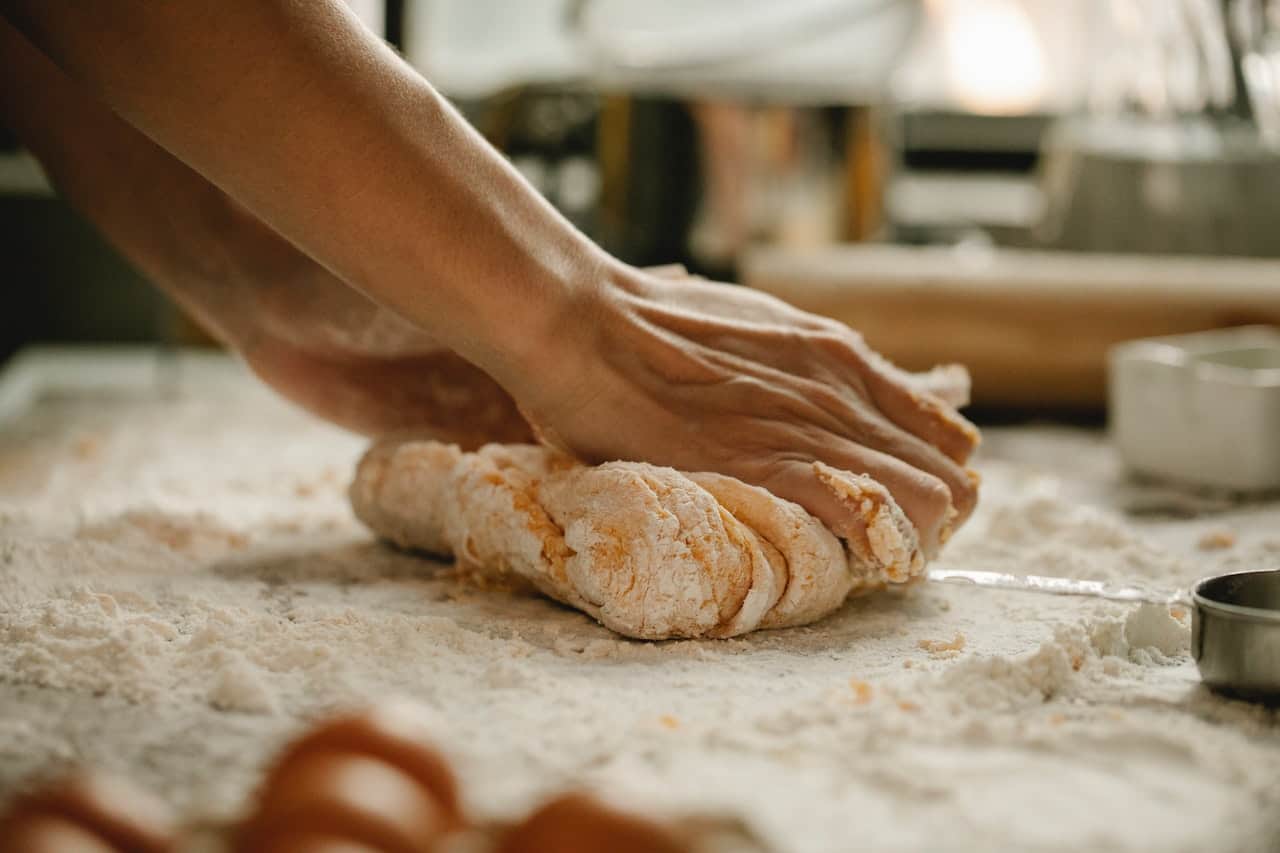 Given the topic, it makes sense to start with a pumpkin pie. Not your Pilgrims pie, this hand pie hails from Sin City at CRAFTkitchen. Tucked away far from the bells of any slot machines on the strip, Chef Jaret Blinn shares this sweet and spicy treat to ring in the harvest season. And being served personal-sized, they're easy to pick up a few before heading to the airport.
New York City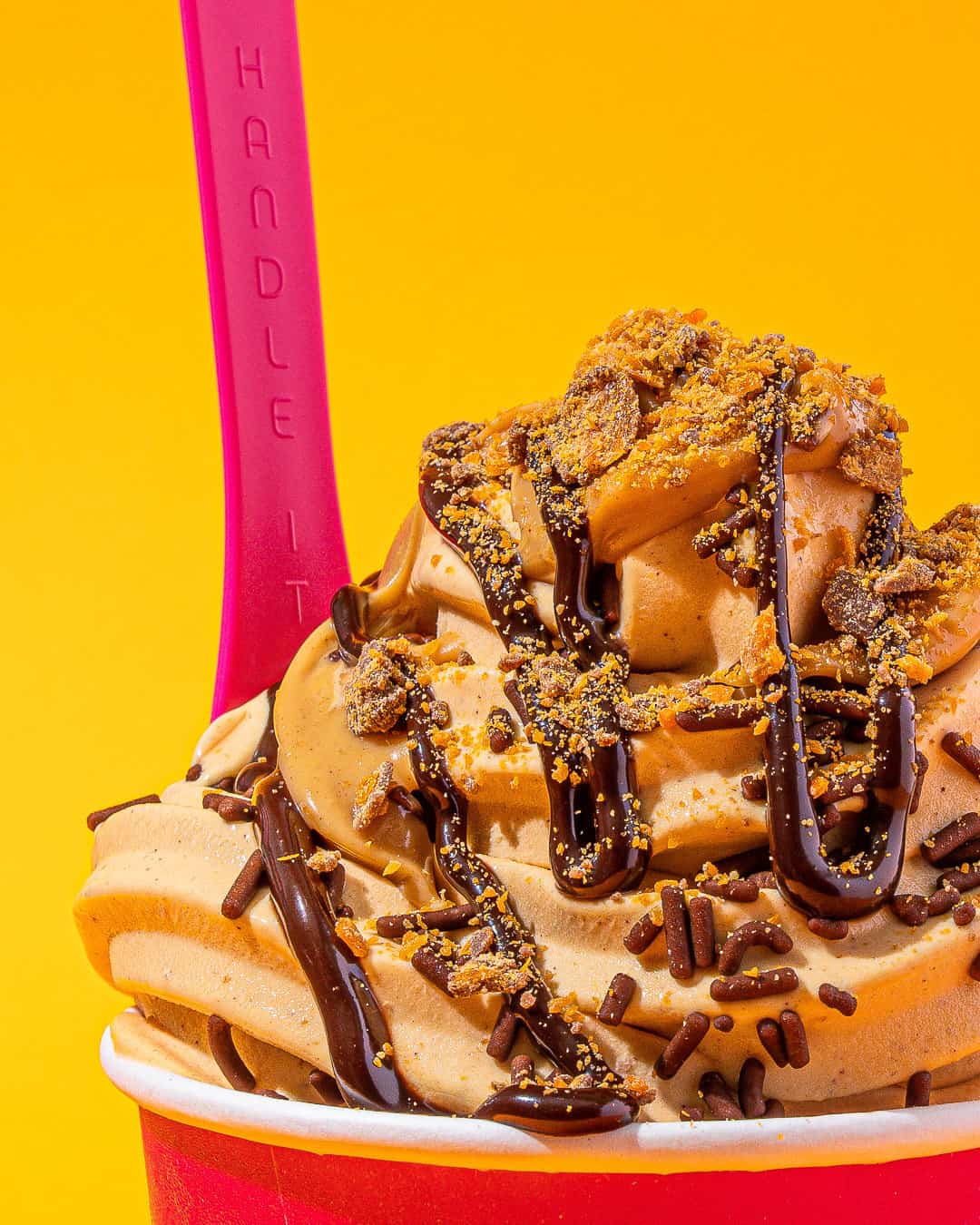 While it might not be full-on ice cream season, that's not stopping 16 Handles from diving into the pumpkin fun. Drop into any New York City location for a scoop of "oh my, pumpkin pie!" ice cream masterfully blended with fragrant spices and irresistible cookie crumbles. Indulge in this autumnal delight and savor each spoonful of pure pumpkin bliss!
Philadelphia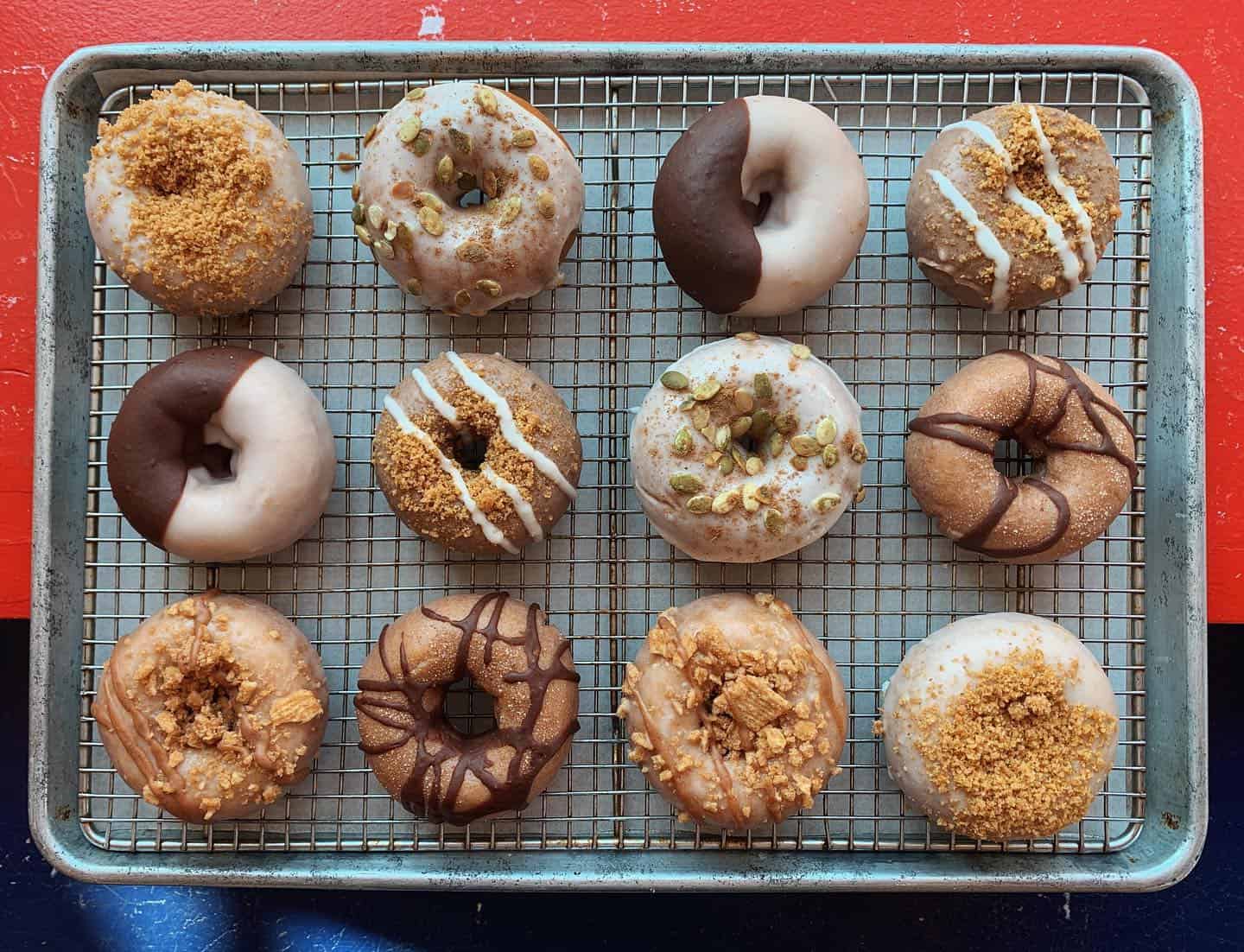 Philadelphia's James Beard Award-winning Chef Michael Solomonov, the chef and restauranteur behind beloved eateries like Zahav, Dizengoff, and Laser Wolf brings a pumpkin roll donut to his more accessible (read: affordable) donut, fried chicken and coffee shop: Federal Donuts. The donut is topped with vanilla bean cream cheese glaze and sprinkled with pumpkin pie spice. So skip the sugar in your coffee and pair it with one of these donuts instead.
Miami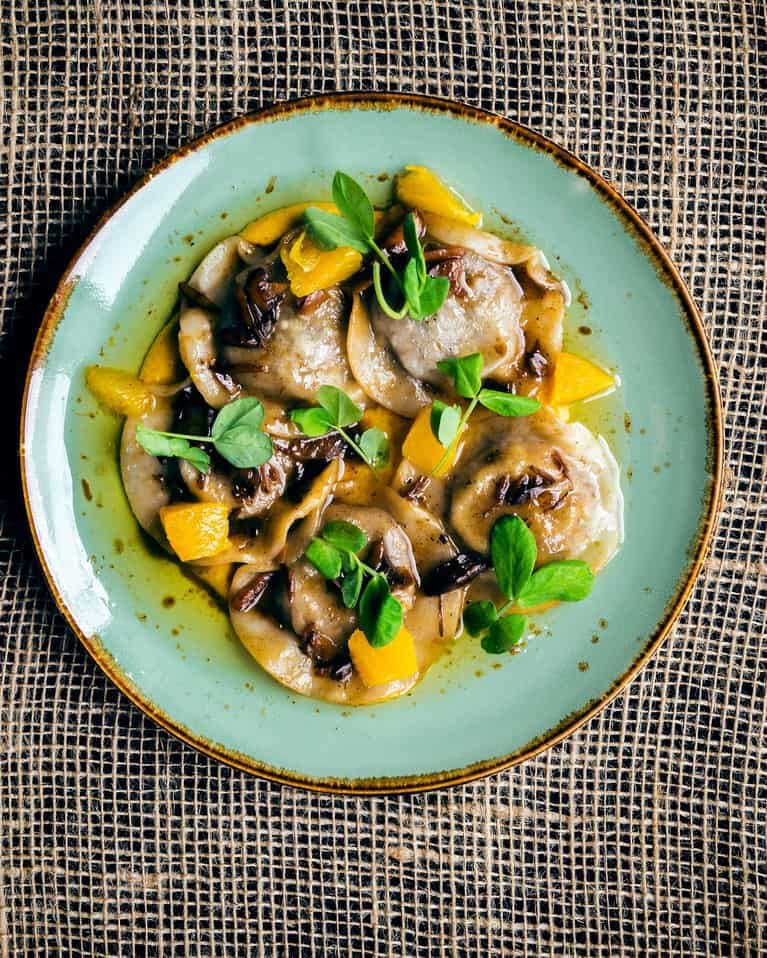 Not all pumpkin has to be sweet and Pubbelly Noodle Bar in Miami makes that claim perfectly. Along with a seasonal Miami Spice menu, chef cooks up duck dumplings with a pumpkin foam and soy brown butter. With a full menu of wine pairings you won't be disappointed with the lack of pumpkin spice.
Chicago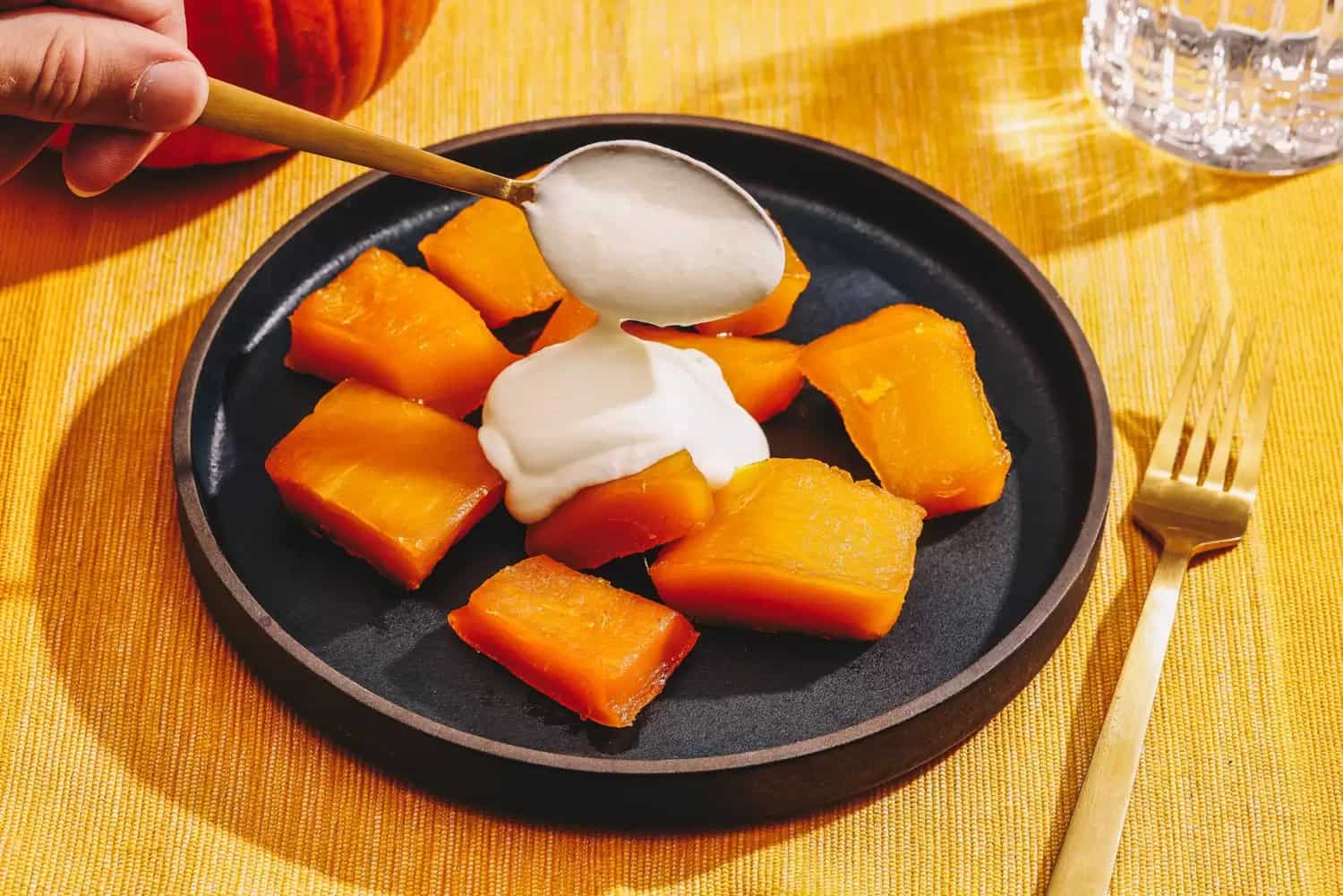 Helmand's kaddo bourani pumpkin appetizer, which has become the stuff of legend. Traditionally, you'll find the dish at Afghan weddings and celebrations served with a ground beef sauce with turmeric and coriander. Over the years, Chicago's Helmand restaurant nixed the beef sauce and developed a vegetarian-only menu. Pumpkin cubes seasoned with sugar, cardamom, and cinnamon, topped with a drizzle of salty, garlicky yogurt continues to be a menu favorite.
Austin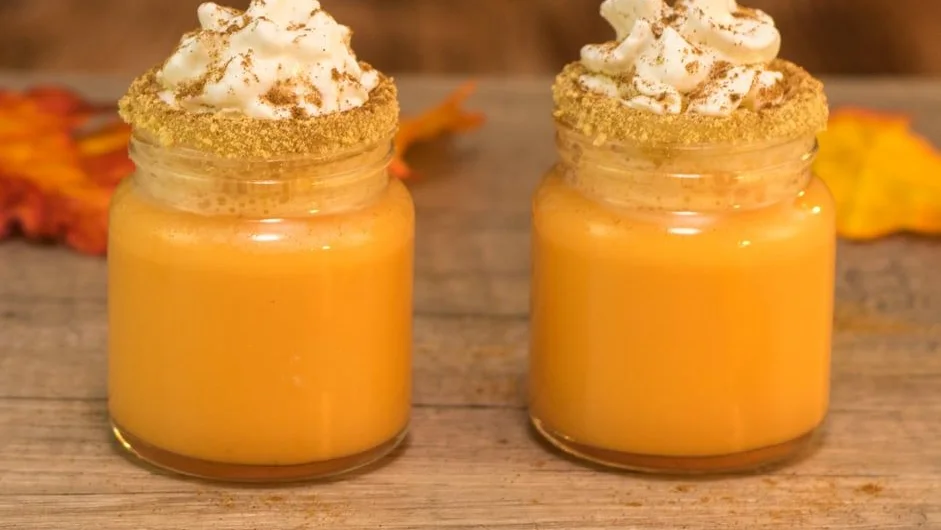 We wouldn't expect anything less than a cocktail from Austin. The Cedar Door, in downtown Austin by the convention center, conceived a cocktail with the flavors of the much-loved dessert. Any gourd-loving party-goer will find the pumpkin pie shot fitting. We can't guarantee you won't have a second piece … er, order.
Now that we've explored some of the top destinations for pumpkin spice, take a sweater and go explore the many sweet and savory recipes inspired by the beloved fall flavor!
And if your go-to place offers something with the iconic autumn flavor, don't keep it to yourself — share it with us!
Happy Fall, y'all!