The Folsom Street Fair (read: Kinky Christmas) is officially over. But deviants, before you go ahead and ask Alexa to play *sad trombone*, let's celebrate the fact the leather scene doesn't stop just because Folsom is over! There are still loads (pun totally intended) of days remaining in this year's calendar to challenge your fetish tolerance at leather events beyond Folsom.
Whether you're a longtime leather daddy or a rosy-cheeked newcomer, here are some travel-worthy events — arranged by date — for the kinky crowd.
Top Leather Events Beyond Folsom Street Fair

Mates Leather Weekend
Provincetown, MA
September 28–October 2, 2023
Wayward groups have always found solace in Provincetown, where the water meets the land on three sides. This weekend, Mates Leather Weekend is an amazing leather extravaganza that takes over the peninsula. It's known for being one of the most diverse and inclusive leather festivals out there. You'll meet new friends and party with like-minded leather, rubber, and uniform enthusiasts. But it's not just about the leather (well, mostly it is). You can also enjoy the breathtaking beauty of Provincetown's waters and landscapes. And don't forget to savor the delicious local seafood while you're there!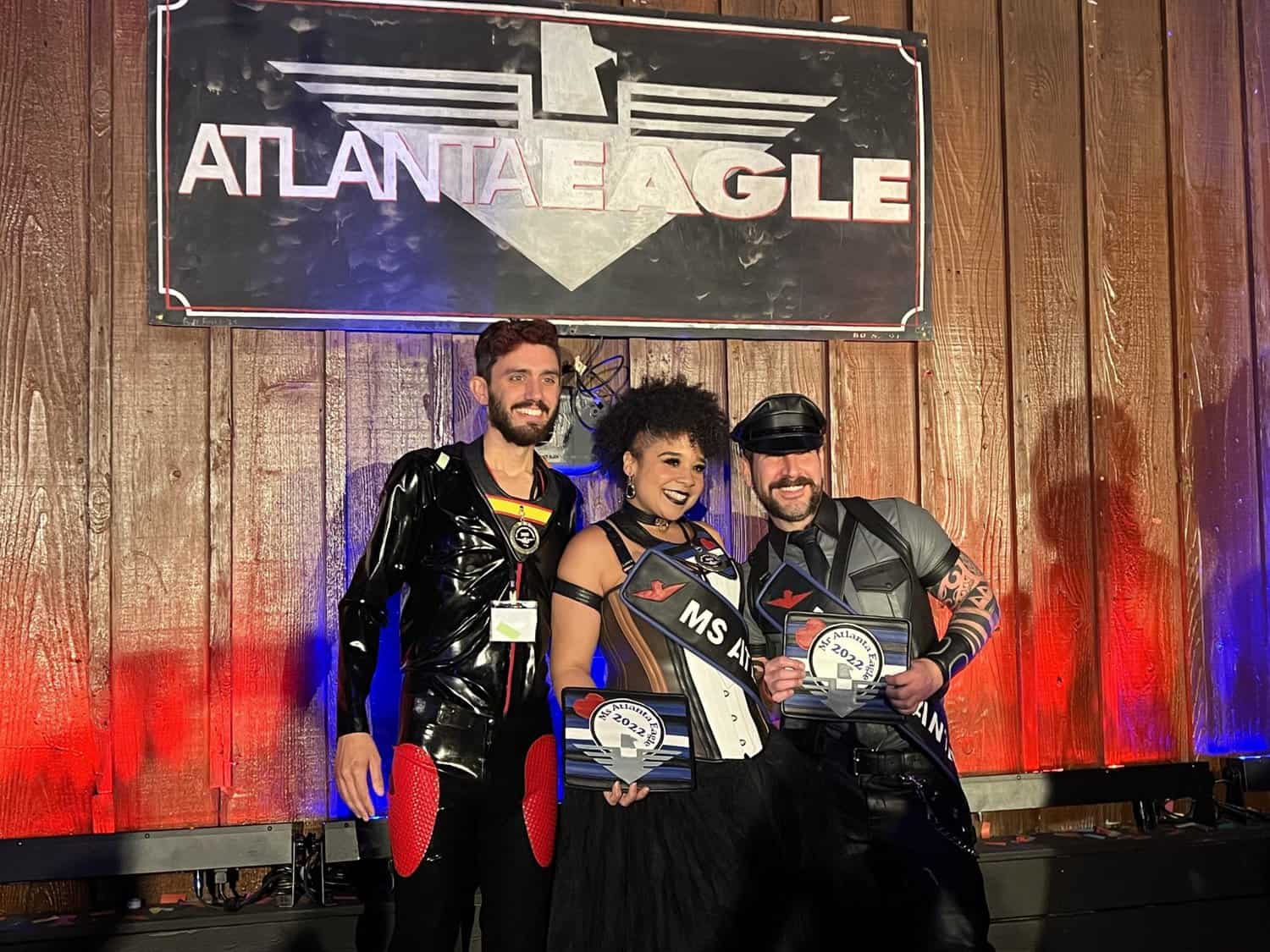 Atlanta Leather Pride
Atlanta, GA
October 6–8, 2023
Even the Georgia heat can't compare to the sizzle of Atlanta Leather Pride! This amazing three-day event is a whirlwind of leather and love. Held right in the heart of Southern hospitality, it's a wild ride that kicks off on Friday with the Atlanta Eagle social. Then get ready for a day filled with tantalizing workshops featuring BDSM and fetish demos, topped off with a mouthwatering barbecue on Saturday. And let's not forget about the Sunday leather brunch to wrap it all up. The weekend's main event? The eagerly anticipated Mr. Atlanta Eagle, Ms. Atlanta Eagle, MX Atlanta Eagle, and Atlanta Eagle Rubber contests. So, if you've got the stamina and your leather pants don't chafe too much, head on down south and join the fun!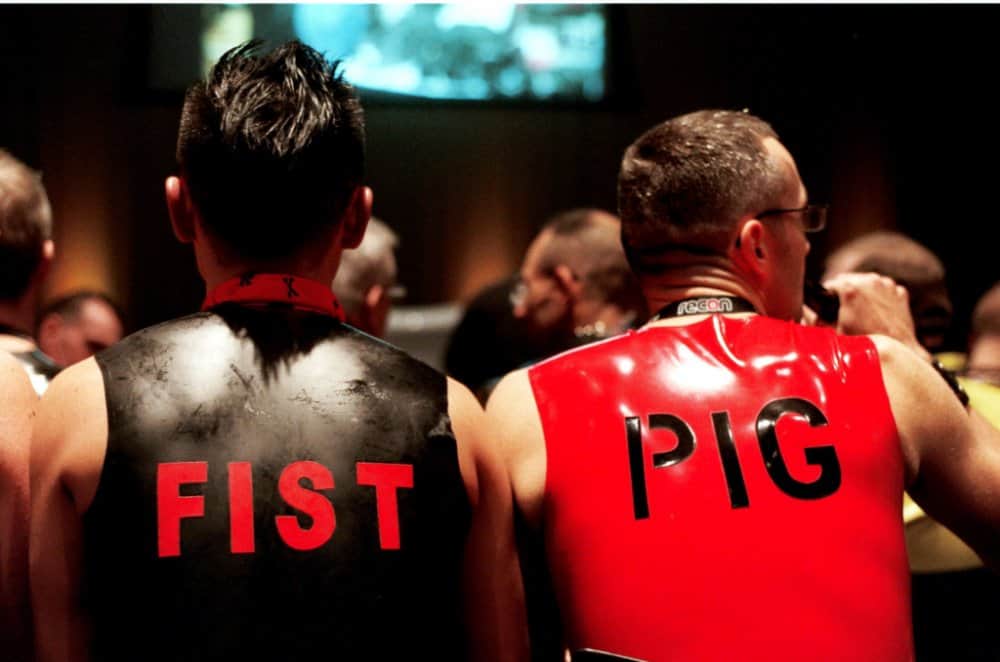 Mr. International Rubber
Chicago, IL
October 19–22, 2023
Get your squeak on at Mr. International Rubber (MIR). This awesome event in the Windy City is a must for all you latex and neoprene fans out there. It's four jam-packed days of more than just squeaking latex — think networking, socializing, and loads of rubbery fun! Explore the market for all your rubber gear during the day and enjoy steamy play parties in the evening. Don't miss the main event: the Mr. International Rubber title contest, where competitors from around the world gather to compete. Let's get your squeak on!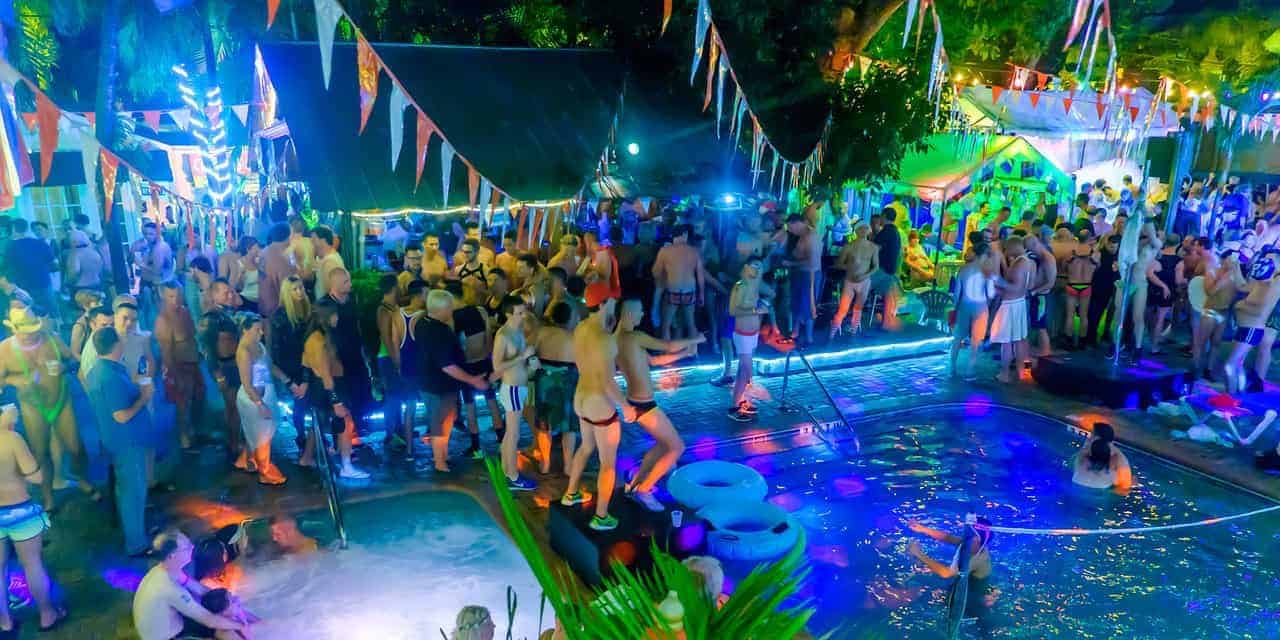 Fantasy Fest
Key West, FL
October 20–29, 2023
The Desire Male Fetish Party, likely named by a straight-shooter kind of guy, takes place on the Wednesday night (October 25) of the 10-day, no-holds-barred, Fantasy Fest. This event, held at Key West's popular gay watering hole, New Orleans House Garden & Pool Bar shouldn't require much explanation. You can watch the action from the sidelines or get hands-on to explore your inner desires. Saucy.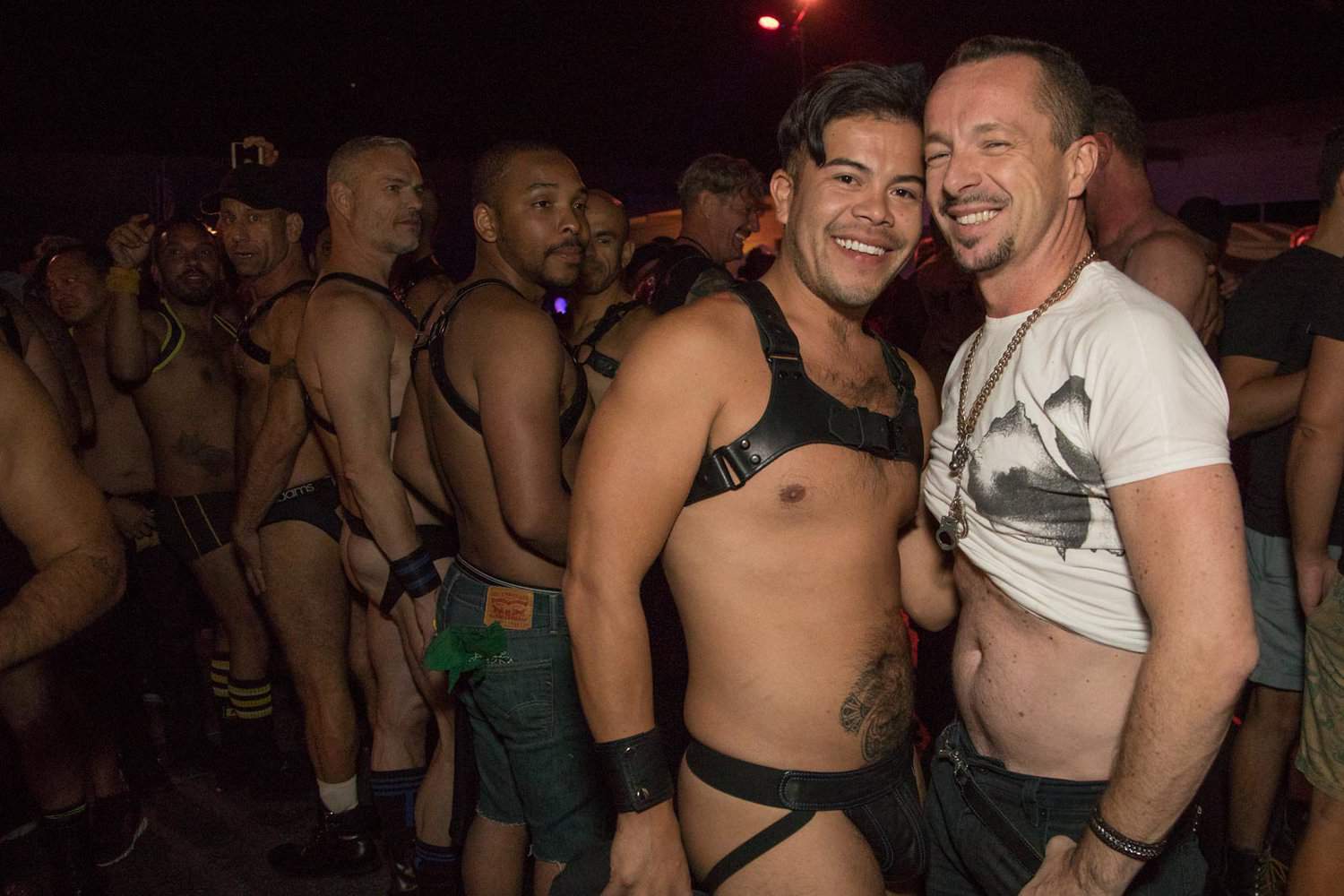 Palm Springs Leather Pride
Palm Springs, CA
October 26–29, 2023
Get ready to turn up the heat at Palm Springs Leather Pride! It's all happening in sunny Palm Springs, California, where things get hot in more ways than one. This sizzling four-day event is a wild mix of fun, from awesome pool parties to a cool dark alley marketplace. And let's not forget the highlight: the Mr. Palm Springs Leather contest! Expect lots of roughhousing, partying, cigar smoking, and, well, from the smell of things, a lot of video head cleaning (wink, wink). But here's the deal: You're also there to raise money for charity. Win-win!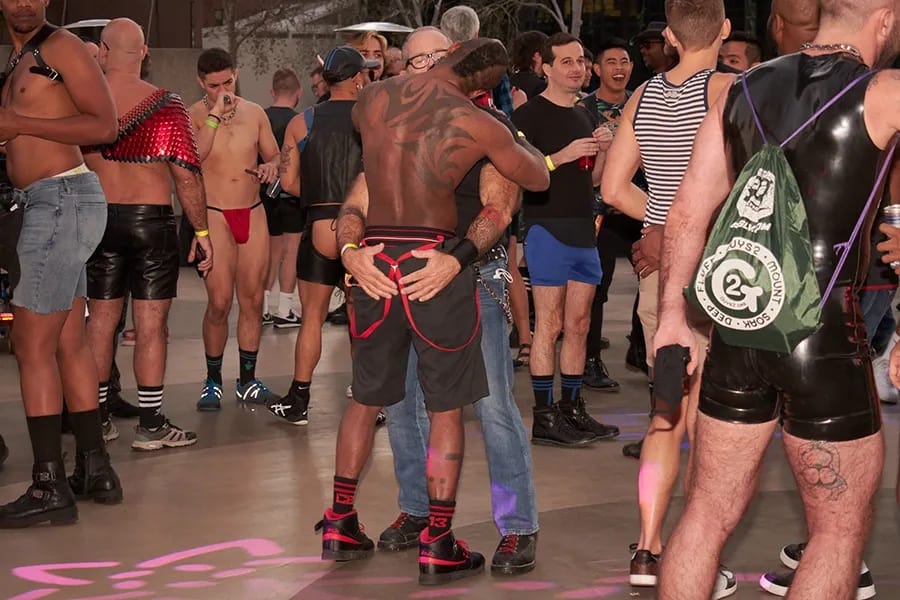 LA Leather Getaway
Los Angeles, CA
November 22–26, 2023
The Leather Getaway in Los Angeles is quickly becoming one of the biggest gatherings of tribes in the gay fetish community. It's a jam-packed weekend of classes (think: Fisting Fundamentals), vendors, social events, speed dating, kinky art shows, and more – all in one place! And guess what? By popular demand, they're bringing back their 7,000 sqft dark room so you can push, pull and stretch your boundaries — may be worth the price of admission alone!

Pig Week
Fort Lauderdale, FL
November 24–December 3, 2023
You wouldn't believe it, but not all men are pigs. Well, except for the ones who attend Fort Lauderdale's Pig Week. Specifically, they are gay pigs — someone in a sexual state of complete openness. Pig Week came to be when the founder realized there weren't any multi-day, sex-focused events in the USA like the ones he found in Europe. So, he decided to create a 10-day extravaganza that attracts the boldest and most uninhibited pigs from all over the world to FLL. With over a dozen private and public events, this is the perfect chance to unleash your adventurous side without any judgment or fear. Trust me, there's something for everyone, whether you like your pig medium, rare, or raw — or if you just enjoy a good old-fashioned spit roast. Oink!
And there you have it, fellas! An adventurous line-up of leather events beyond Folsom that are sure to get your heart racing and your cheeks blushing. So why not mark your calendars, pack your leather and latex, and gear up for a ride of a lifetime?