Adventure awaits! There's never been a more fertile time for queer nerd culture, with conventions calling to the LGBTQ community from coast-to-coast. You have your choice of queer-focused conventions or mainstream cons that have made great strides in the last few years to make more communities feel welcome.
A bit of careful planning is all it takes to craft the world's geekiest vacation, hitting a gorgeous city and meeting tons of new friends whose fandom overlaps with your own.
GeekCraft Expo
Multiple Cities, year-round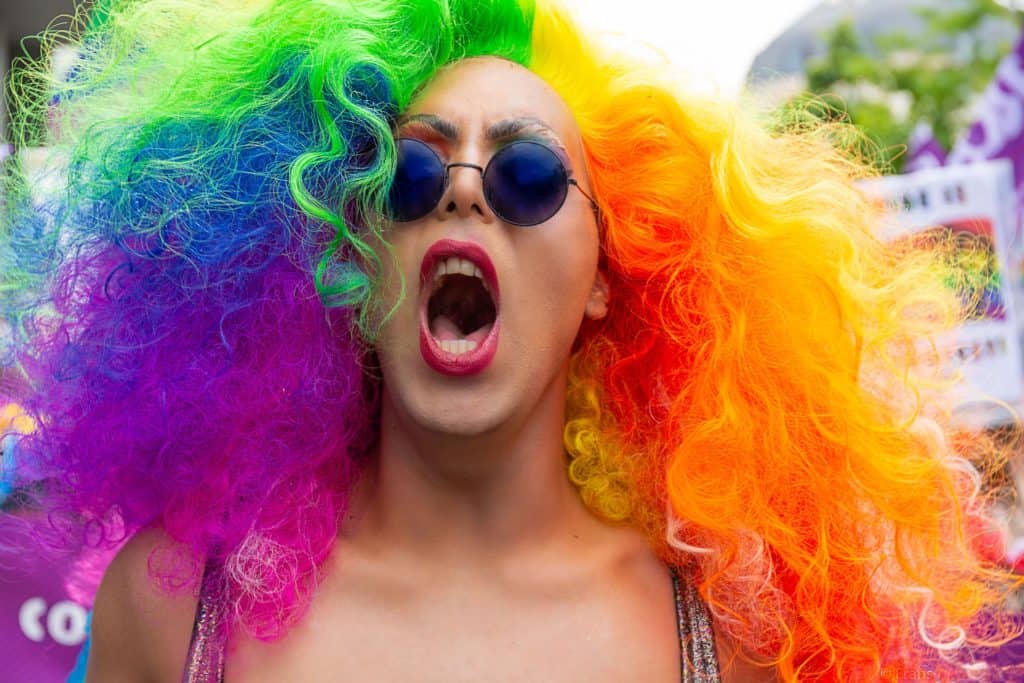 We all know gays have a knack for getting hands-on. The GeekCraft Expos, held all over the country, are a great opportunity to connect with other nerdy makers. From furniture to electronics to toys to costumes, you never know what hand-crafted treasures you'll find.
PAX
Boston, February 27 – March 1, 2020
Philadelphia, November 20 – 22, 2020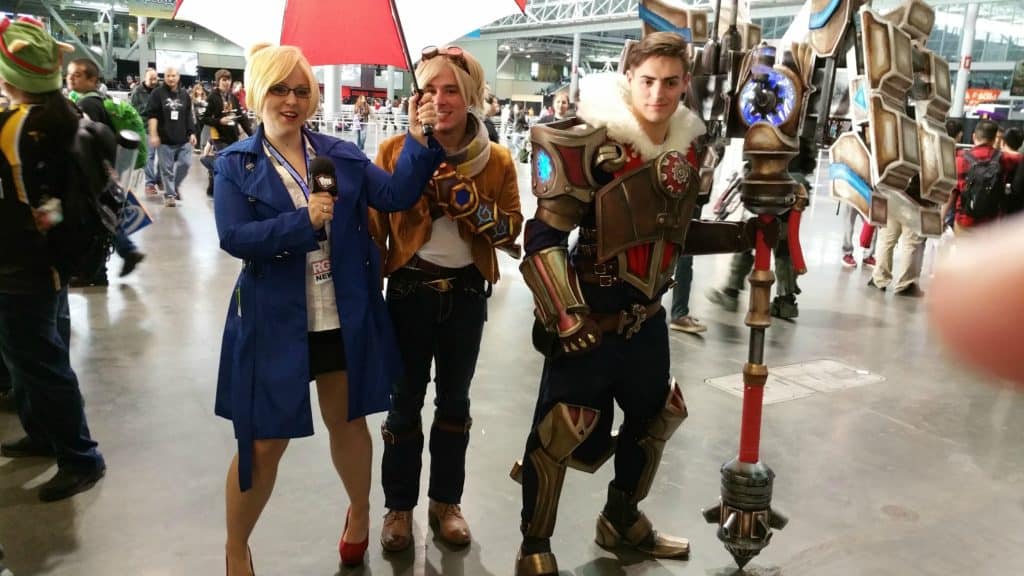 If you're looking for a gathering on the larger side, you can't go wrong with PAX — formerly Penny Arcade Expo, these cons are staggered throughout the year and around the country. PAX West in Seattle capitalizes on the city's huge tabletop scene; PAX East caters to Boston's college crowd; PAX Unplugged in Philadelphia is a great place to go offline; and PAX South has the best BBQ food trucks nearby.
ClexaCon
Las Vegas, April 16-19, 2020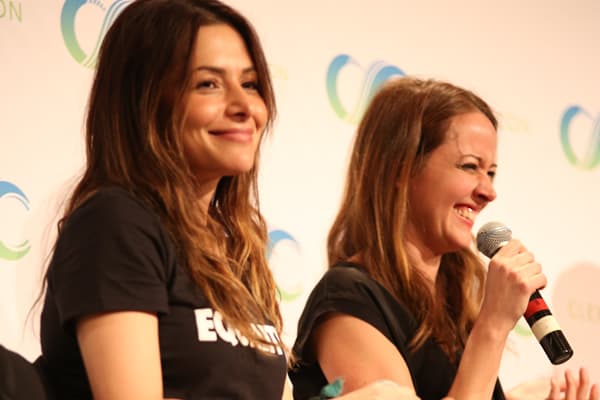 Named for the ill-fated shipping of Clarke and Lexa on The 100, ClexaCon is a queer-women-focused pop culture confab held in Sin City. Everyone's welcome, and the tone is decidedly enthusiastic, with panels on fanfic, diversity, starting your own queer business, sex positivity, and much much more. In addition to being focused on the appreciation of pop culture, a lot of ClexaCon's programming is geared toward creators, so it's a great opportunity to plan your next collab.
D&D Live
Los Angeles, usually held in May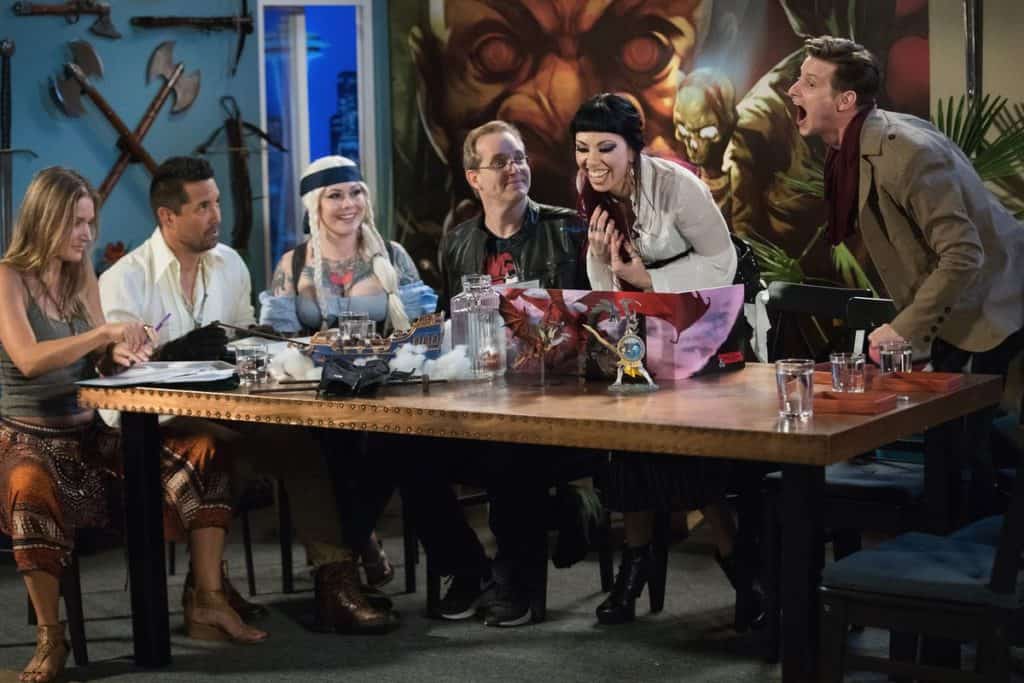 Not quite a convention, D&D Live is unlike anything else. Officially organized by Wizards of the Coast, it's a weekend-long festival of Dungeons & Dragons, with hours-long epic Adventurers League sessions, live performances by D&D actual-play luminaries, and live streams with your favorite D&D podcasters. Rub elbows with RPG heroes, get a sneak peek at new D&D products, browse the merchants' booths, and meet your next adventuring party in Los Angeles.
Anime Expo
Los Angeles, July 2 – 5, 2020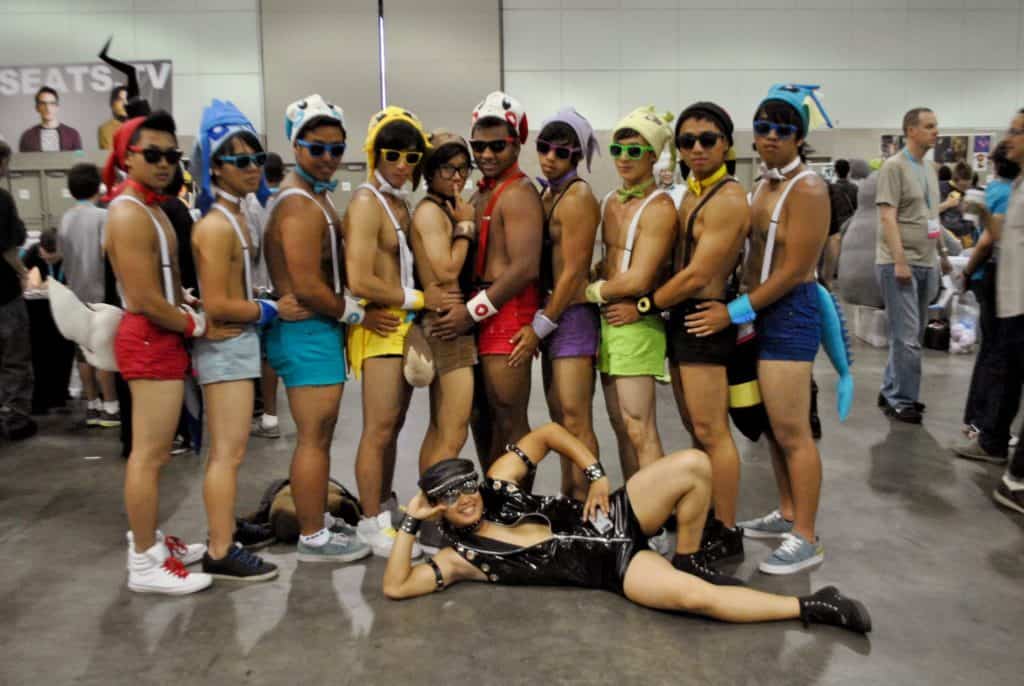 LA's Anime Expo has been making great strides lately to include queer programming and to quickly address bad behavior from homophobic attendees. Take in the beautiful cosplay and masquerade, sneak peeks at upcoming projects, and glittering guests of honor — not to mention the opportunities to beef up your bara collection.
FlameCon
New York City, August 15 – 16, 2020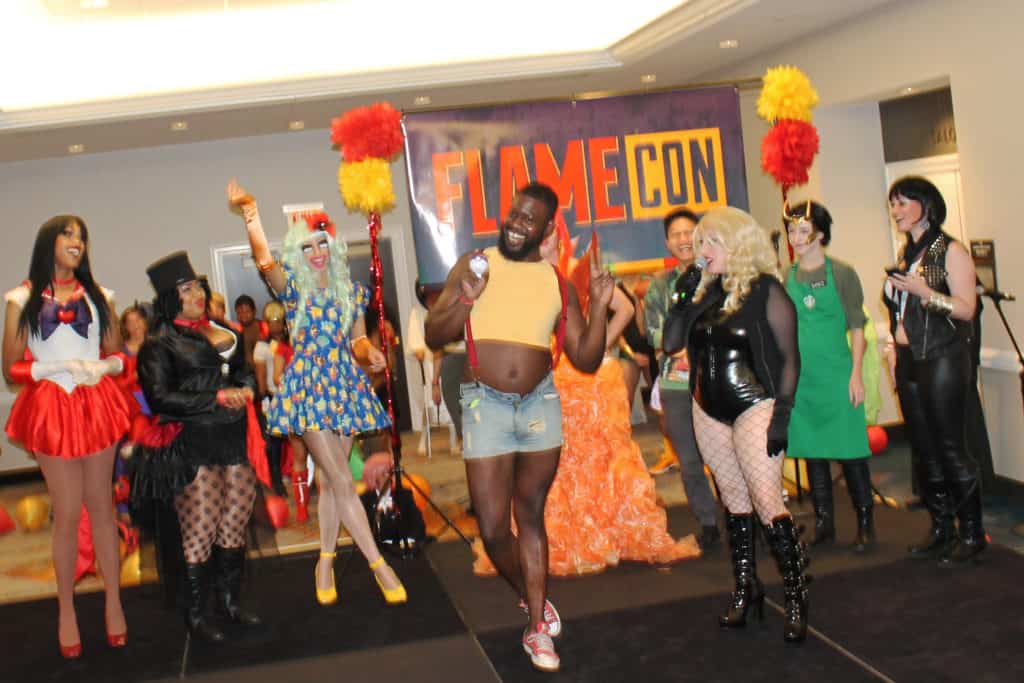 A massive queer convening, FlameCon has grown so fast it can barely keep up with itself (much like it's host city — NYC). While the focus is on comics, geek culture crosses all genres and mediums so you'll find plenty of gaming and pop culture fandoms here as well. The artist's alley is particularly stunning, with so much pent-up demand for more that we hope to see FlameCon expanding by leaps and bounds every year.
DragonCon
Atlanta, September 3 – 7, 2020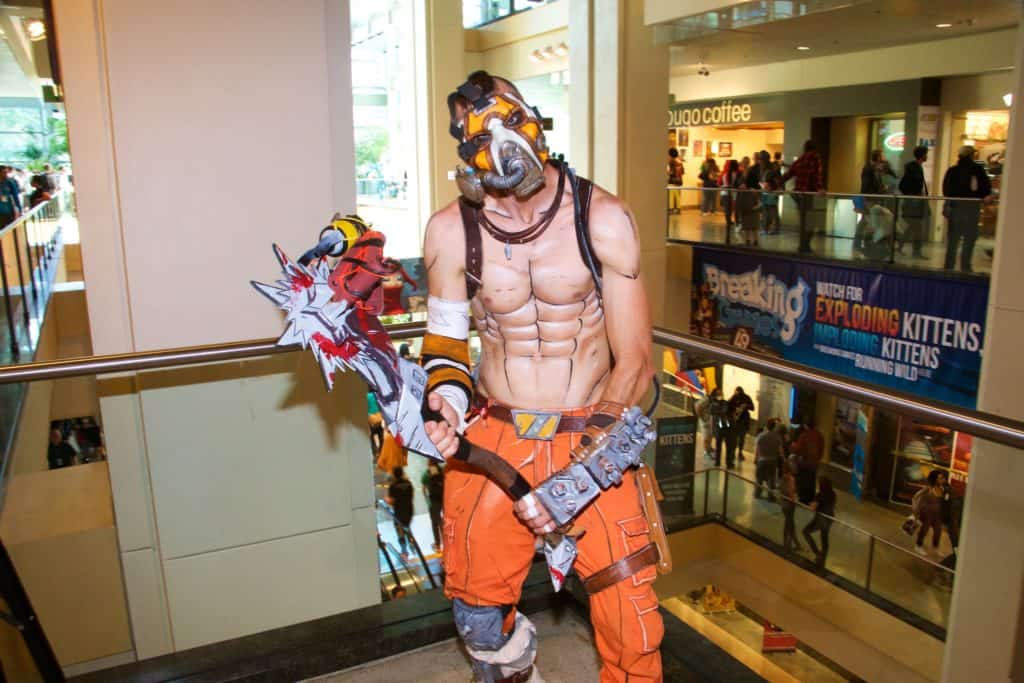 Not to be confused with RuPaul's DragCon! DragonCon calls to the most deeply invested of geeks, highlighting all the best sci-fi, fantasy, comics, games, and more. Queer attendees will appreciate the LGBTQ-themed panels, parties thrown by the OutlantaCon folks, and family-friendly programming for households with kids.
HavenCon
Austin, November 6 – 8, 2020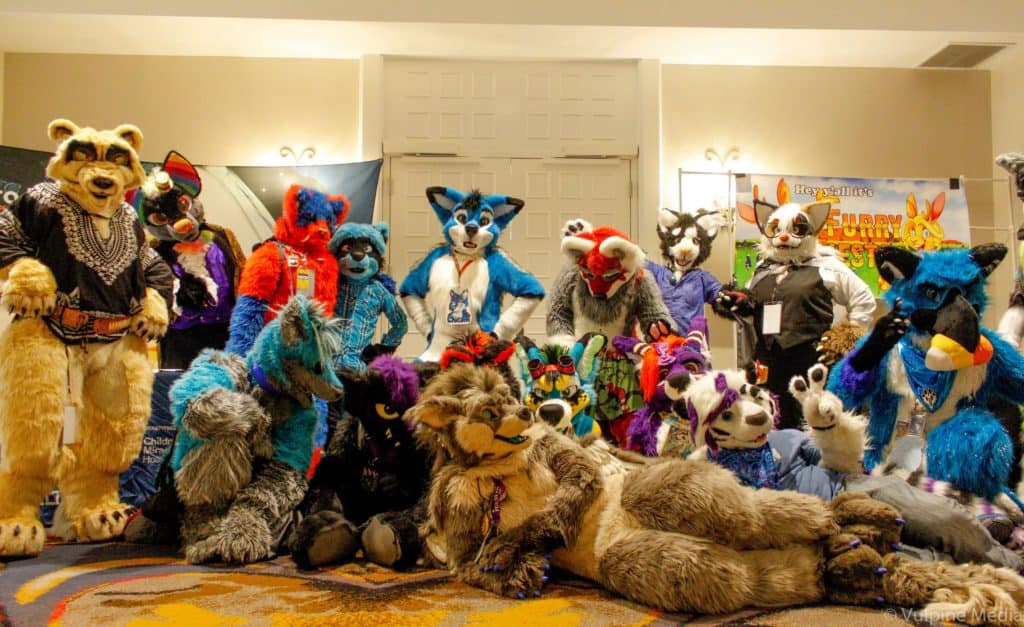 That was a close one: HavenCon nearly bowed out of the convention scene a few years ago, but some friends rallied and now it's back and — hopefully — this Austin classic is here to stay. With delightful queer guests of honor like comedian Codex Melcher and cosplayer Justin Saint, HavenCon is as its name suggests: a haven for geek and gamer communities. (And also furries. Lots of furries.)
Kumoricon
Portland, November 6 – 8, 2020
Don't let the autumn cloudiness get you down — Kumoricon will brighten up your day with a burst of anime art and fandom. With queer-focused cosplay events, LGBTQ panels, and gay guests like J. Michael Tatum, you'll feel right at home.
OrcaCon
Seattle, January 8 – 10, 2021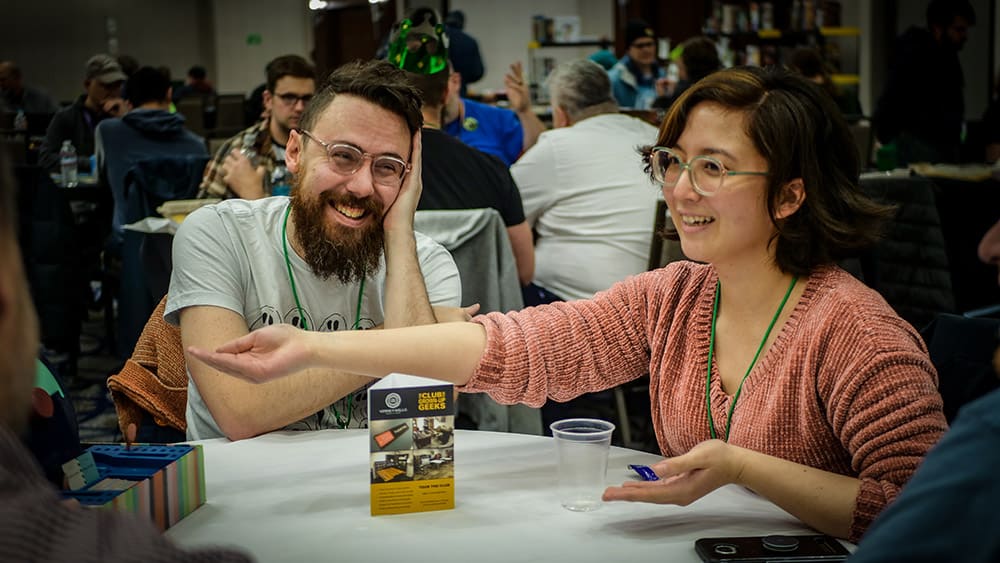 Could this be the world's kindest convention? Executive Director Donna Prior and the OrcaCon board have created a magical space for tabletop gaming where all are welcome and the vibe is super chill. Maybe because it's in a suburb of a major city, rather than in the middle of hustle and bustle, OrcaCon feels more laid back and low-pressure, relieving the stressful feelings of "too much to do, too little time" that plagues other cons. Each year's gathering is themed around recognizing a marginalized group, and it's a swell place for anyone and everyone to kick back, relax, and play some games.