The unofficial end of summer is approaching (how did this happen?). Don't let the long weekend pass without fanfare. Cities all over are celebrating in their own distinct—and maybe crazy—ways. Pack all your white clothes and head for one of these end-of-season Labor Day festivities.
Southern Decadence
New Orleans, LA
August 31–September 4, 2023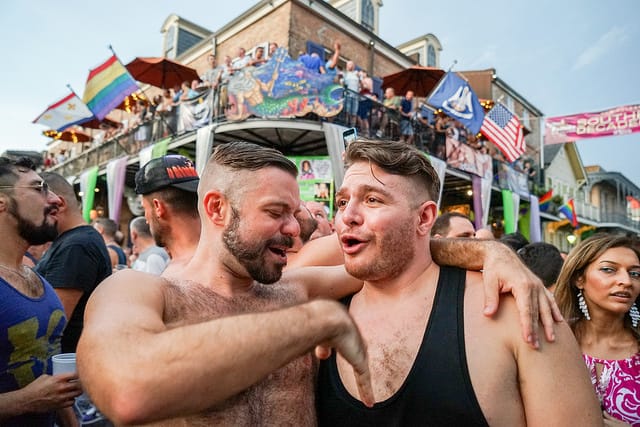 Why not end the summer with an uninhibited romp through The Big Easy? Southern Decadence, the largest gay party in NOLA, is all the craziness you'd expect from New Orleans but taken to its gayest extreme. This annual circuit party challenges even the most accomplished partiers with events running around the clock. Without comment, I present this year's theme: "Wicked, Wild & Wet" (Wet!)
Pro Tip: 10 things you have to do at Southern Decadence.
Splash Days
Austin, TX
September 1–3, 2023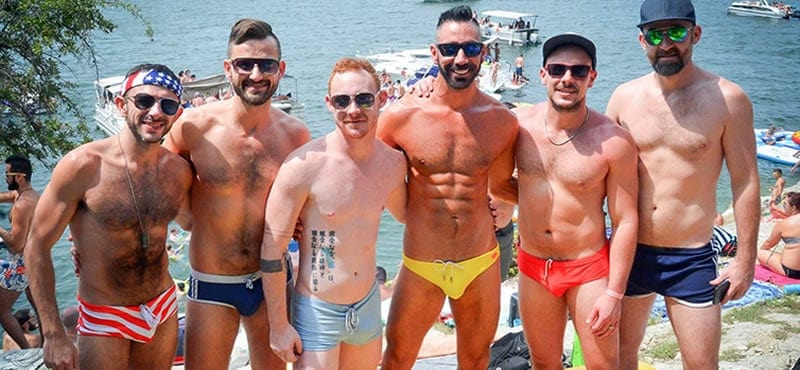 Austin is the capital city of Texas, though in many ways, it does not reflect typical Texas. The southwest city is quirky, progressive, and yes, remarkably gay-friendly. The residents of Austin pride themselves on being different, as the popular "Keep Austin Weird" slogan touts. So this Labor Day weekend if you're looking to get weird, wet, and wild, plan a trip to Austin's Hippie Hollow Park on Lake Travis for Splash Days. Pack light — it's the only park in Texas where you can legally tan your nooks and crannies.
Mr. Gay Ogunquit Speedo Pageant
Ogunquit, ME
September 3, 2023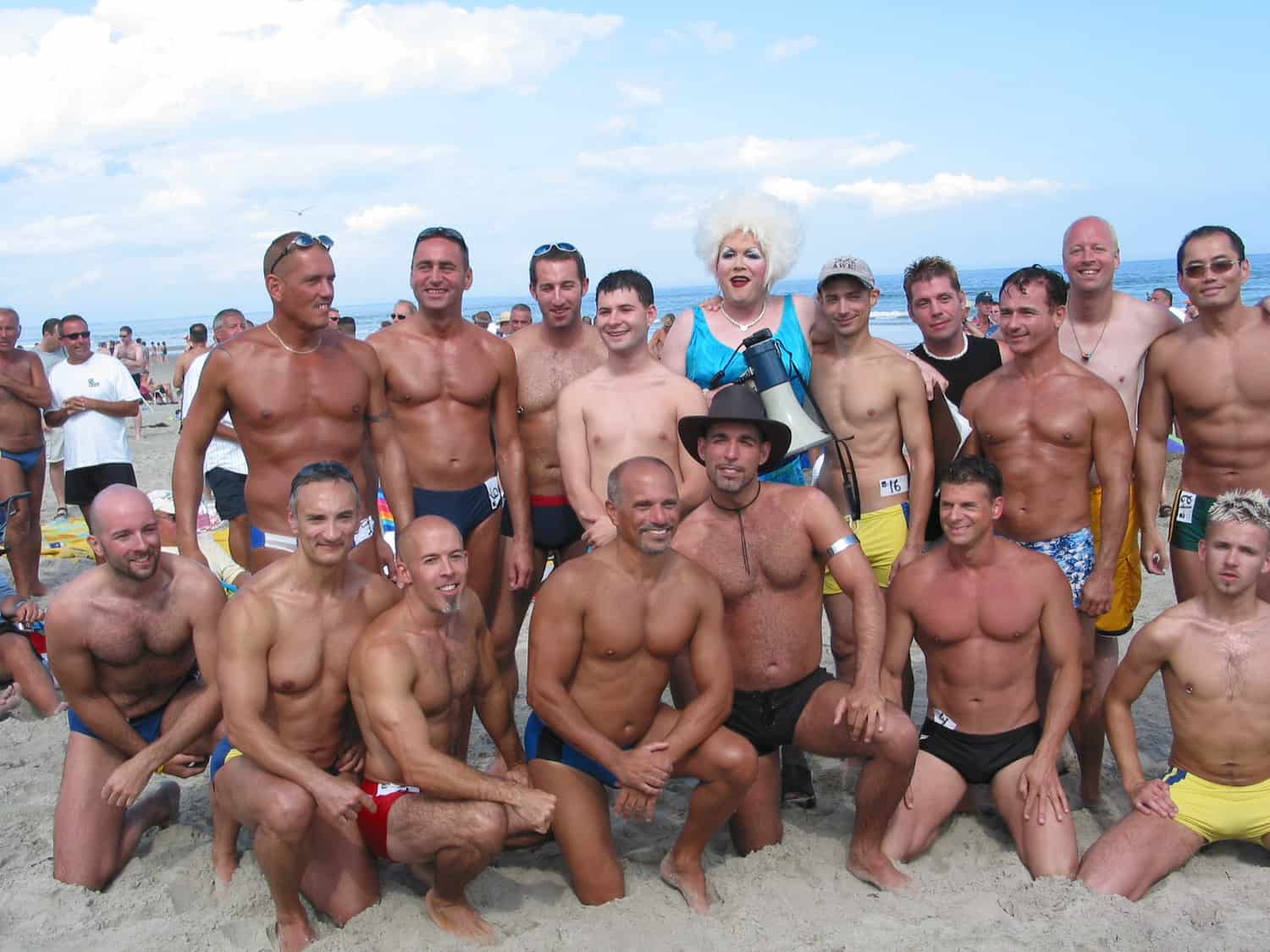 Start exercising now. You'll want to be in tip-top shape for the Mr. Gay Ogunquit Speedo Pageant. There will be hundreds of people staring. No pressure. Actually, it's probably more enjoyable to be one of the staring people. Either way, it all goes down Labor Day weekend. In addition to six-pack abs, you'll see white sand beaches, dramatic cliffs, real-life evergreens, same-sex couples walking hand-in-hand. It's a regular Rockwell. Ogunquit lies about 90 minutes from Boston and 30 from Portland, so it's easy to plan a longer trip, though you may not want to leave the astounding beauty and irresistible charm of Ogunquit's four square miles.
Sunfestival
Rehoboth Beach, DE
September 2–3, 2023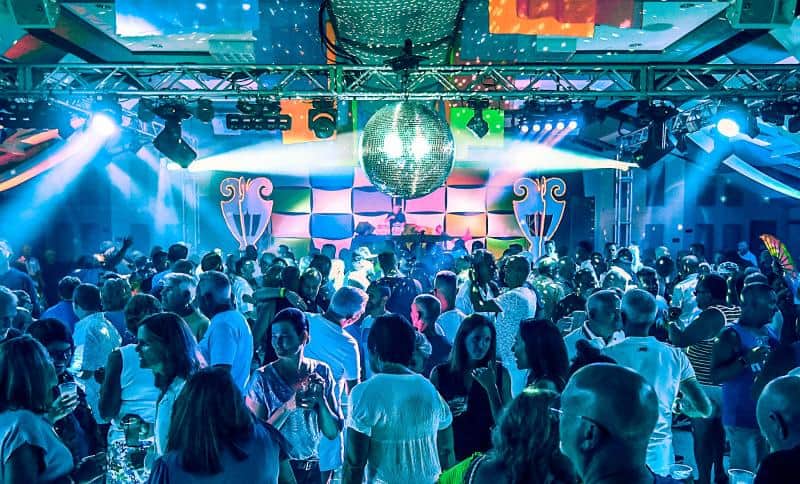 This quaint, one-square-mile town packs it all in: beaches, boardwalk, tax-free shopping and a surprisingly active nightlife, which specializes in open house parties. But for Labor Day weekend the partying in Rehoboth Beach takes place at the convention center for Sunfestival. Prepare for two unforgettable nights filled with headlining entertainment and the beats of nationally recognized DJs including Robbie Leslie and Joe Gauthreaux. As the ultimate summer send-off, Sunfestival has a reputation for selling out every year. But it's not just about the party; it's about making a positive impact. All proceeds from the event go towards supporting CAMP Rehoboth, a nonprofit organization committed to serving the LGBTQ+ community.
White Party
Provincetown
September 2, 2023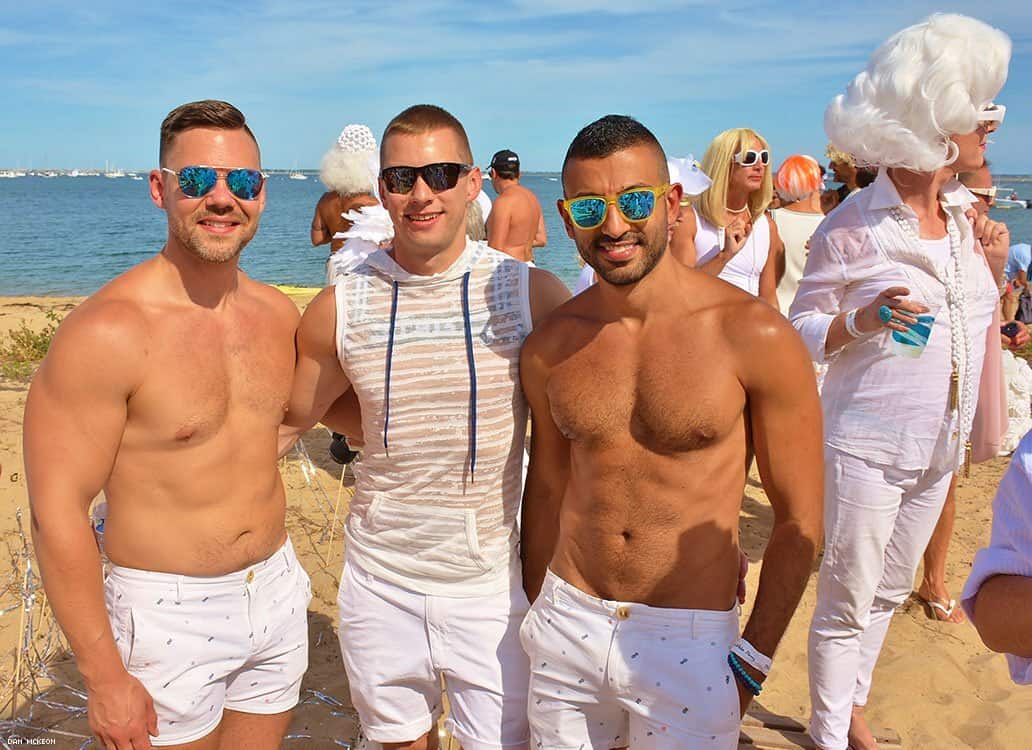 The White Party, a timeless tradition that began in 1986 as a small gathering of friends at 'Delft Haven by the Sea'. This casual croquet match turned cocktail soirée marked the end of an unforgettable summer in Provincetown. The White Party story is a testament to the power of tradition and transformation. What began as a simple gathering now carries the weight of impact, creating lasting memories and channeling support to a worthy cause. So, as you don your pristine whites and step into this legacy, know that you're not just celebrating the end of summer – you're contributing to a brighter future for your community. Win-win.