All this month, we're taking you on a road trip. Bid your city and your stresses adieu. Grab some friends, jump in the car and take the scenic route with us. Find brilliant little stops, surprises tucked away, and tips to make the road trip experience complete. Do you already have a favorite road trip that you took? Let us know!
Hard to believe it but Fall is rolling in. Hot and steamy summer nights make way for colorful days and cozy evenings.
Fall follows summer, meaning beach memories and tan lines remain fresh, but you're ready for vineyard tours, bonfires, and foliage drives with your special someone. Now's the perfect time to plan a long weekend or week — you deserve it! — exploring a gay-friendly city and its surrounding Technicolor countryside towns.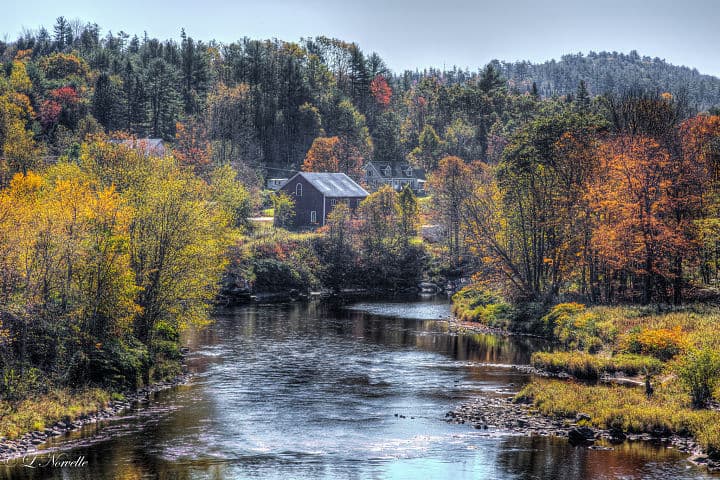 Destination:
New England, a collection of six states with four very gay towns – Boston, Ogunquit, Providence and Provincetown – that all have a distinctly different character.
Directions:
New England is crossed by six interstate highways: Interstates 84, 90, 89, 91, 93 and 95. I-95 is perhaps the most important route, traveling through every New England state except Vermont and serving most of the coastline cities. Anyone traveling from New York and south (that's you, east coasters) should take I-95.
The Itinerary:
The famous New England foliage change explodes across Providence as the air becomes crisp. Walk around the city to take in the architecture and green spaces, and eat and shop your way down Wickenden Street.
To truly dive into autumn beauty this fall, take it to the 'burbs.
The three-day Scituate Art Festival takes over Columbus Day weekend, and it's the perfect time to get a jump start on your holiday shopping — or to add some new pieces to your own walls. The dramatic fall backdrop looks almost fake.
In November, adventurous types can hop in a tandem kayak for a seal-watching excursion from The Kayak Centre.
If you find more satisfaction in the bottom of a glass than in the middle of the sea, make plans to sip the day away at one of the region's picturesque, quality wineries. Greenvale Vineyards hosts live jazz every Saturday through November.
RELATED LINKS:
Skip the Chips and Dip for These Healthiest Road Trip Snacks
Find Healthy Food on Your Road Trip (There's an App for That)
Drive Out of Your Comfort Zone: If Dolly Can do It, So Can We!
Hit the Road, Jack: Road Trip Through Midwest
Drive Out of Your Comfort Zone: Road Trip Through the Mid-Atlantic
Hit the Road, Jack: Making a Run from the Border to the Desert
Hit the Road, Jack: California Colors
Drive Out of Your Comfort Zone: Road Trip Through Northern California
Photo by Flickr user Linda Norvelle used under the Creative Commons Attribution license